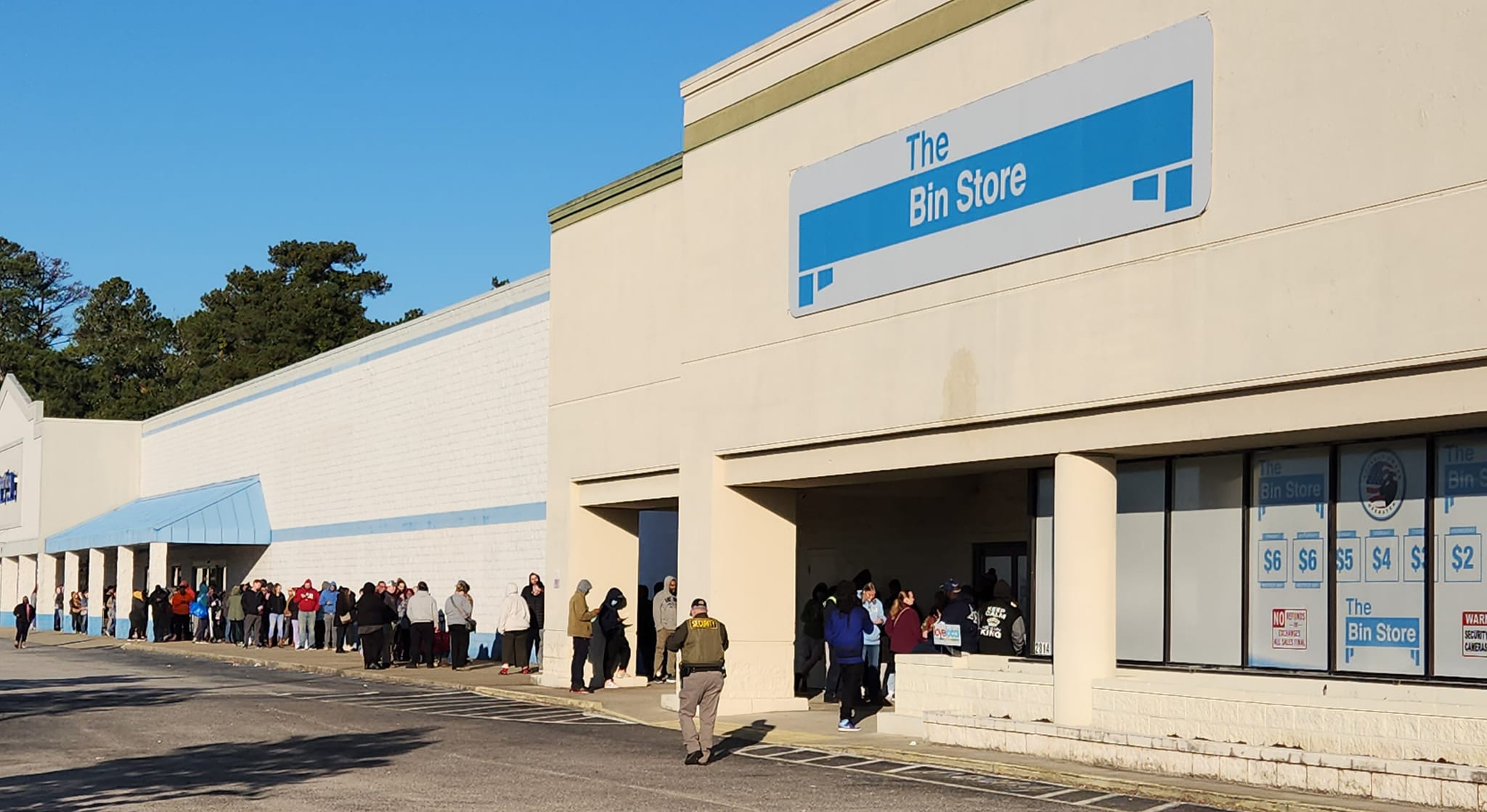 Large crowd shows up for The Bin Store opening in West Columbia
October 21, 2022
|
|
Comments Off

on Large crowd shows up for The Bin Store opening in West Columbia
|
NEWS, Social Media
The Bin Store will held its GRAND OPENING Friday morning. It is family and Veteran owned. Brad and Craig Giles are the owners, with  Mike and Jen Prendamano who founded The Bin Store in North Augusta. Jen is the veteran in the group, having served two tours of duty in Iraq as an F16 mechanic. Link to Bin Store Facebook page
It's at 2814 Augusta Rd, West Columbia (Next to Carolina Pottery and the ReStore.)
We have truckloads of overstock merchandise from major retailers that we empty weekly into our shopping bins on Fridays and Saturdays. We refer to this as our "Restock Days." All items are $6 on these days. You could find just about anything, such as:
-Popular Electronics
-Tablets
-Cell Phones & Accessories
-Video Games
-Home Goods
-Bedding
-Powered Kitchen Products
-Cosmetics
-Toys
-Tools
and MUCH Much More!
After the two restock days, the items in the bins begin to decrease by $1 per day. Thursday is the last day of the week and is our clearance special of $1/ item.There are also NO membership fees.
We DO NOT place some items in the bins and sell other items at a different price. All items are sold at that days corresponding price point!
We recommend you get here early on Friday and Saturdays so you can be the first through the door to treasure hunt!
Hours below:
Friday / 9AM – 5PM / $6 per item (restock)
Saturday / 10AM – 6PM / $6 per item (restock)
Sunday / 10AM – 6PM / $5 per item
Monday / 10AM – 6PM / $4 per item
Tuesday / 10AM – 6PM / $3 per item
Wednesday / 10AM – 6PM / $2 per item
Thursday / 10AM – 2PM / $1 per item