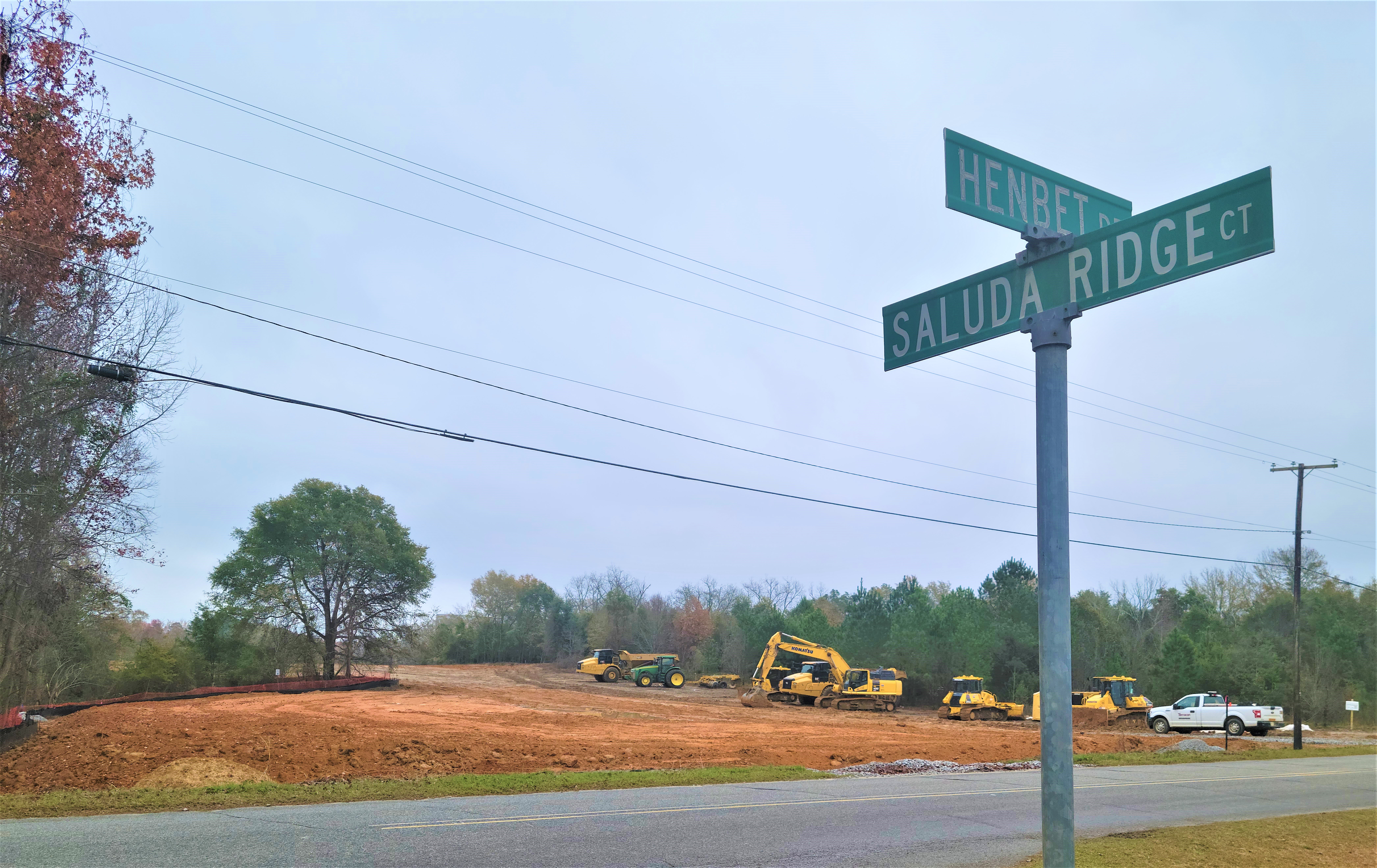 Langley Pointe development will result in a signalized intersection, road widening and a new turning lane, with 15 acres of retail and a grocery store will be recruited
December 13, 2022
|
|
Comments Off

on Langley Pointe development will result in a signalized intersection, road widening and a new turning lane, with 15 acres of retail and a grocery store will be recruited
|
NEWS, Social Media
A 37.87-acre parcel of land along Sunset Boulevard in West Columbia will become Langley Pointe.
This project will spur major road improvements at the intersection of Henbet Drive and Sunset Boulevard, including a signalized intersection, road widening and a new turning lane.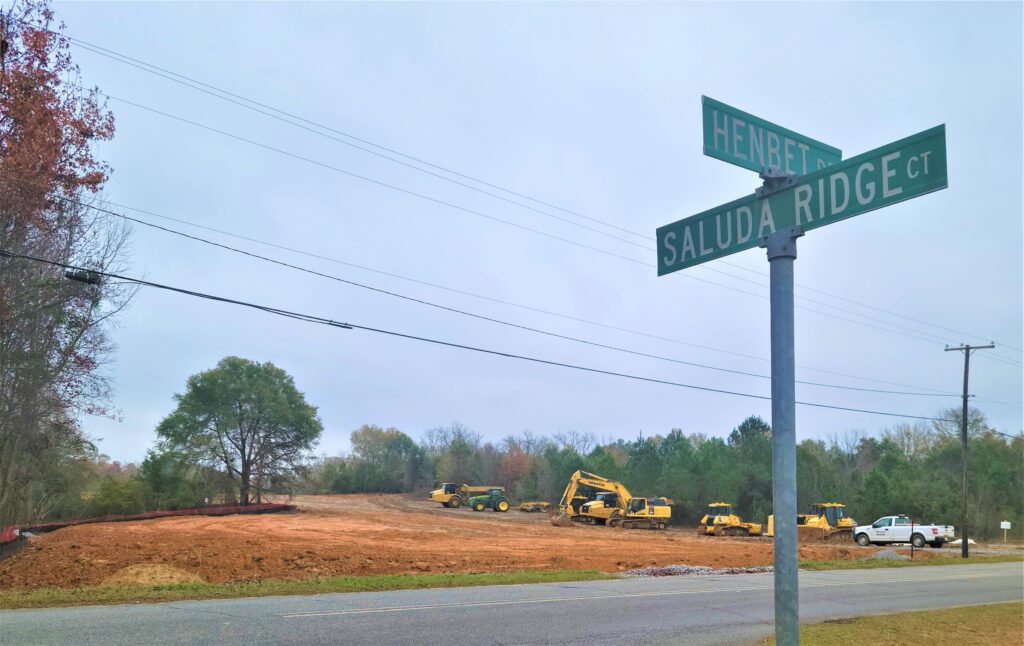 According to NAI Columbia there will be 15 acres of retail space adjacent to Langley Pointe and NAI Columbia is working to secure necessity retail outlets and one unit will "hopefully include a grocer," said Anna Kate Twitty, Director of Communications for Flock and Rally: Integrated Communications and Marketing.
"For decades the City of West Columbia has been working to make redevelopment across our city possible," says the City of West Columbia Mayor Tem Miles. "This project is the latest sign that development is continuing to boom in our city. NAI Columbia has been instrumental in helping us bring our vision to life. From Langley Pointe to the River District — they are valued development consultants and partners."
Clearing has begun on the mixed-used development with Class-A housing and commercial components. NAI Columbia's development team, made up of Ben Kelly, Patrick Chambers and Jack Springs, facilitated the $3.75 million deal located between Sunset Boulevard, Henbet Drive and Ephrata Drive.
"Our development team has been invested for many years to help strategically redevelop West Columbia," says NAI Columbia's Ben Kelly. "To make the Langley Pointe project come to fruition, we worked in close collaboration with the City of West Columbia, Lexington County, SCDOT and other stakeholders."
The $60 million project will feature a luxury multifamily gated community by way of joint venture between Flicking & Company and Novare Group. Langley Pointe apartment homes will feature nine-foot ceilings, granite countertops, stainless steel appliances and other high-end finishes. The luxury community will offer top-notch amenities, including a resort-style pool, outdoor kitchen and fire pit, state-of-the-art fitness facility, a "bark park" and pet spa, and electric vehicle charging stations. The first apartment homes are expected to be available for occupancy by fall 2023.
Langley Pointe is possible in part due to the use of the City of West Columbia's Redevelopment Floating Zone District.
The City of West Columbia has worked with NAI Columbia for many years to represent the city in assembling, purchasing and selling several key properties that enhanced and shaped West Columbia's Historic River District.
The River District is now a booming area in the City of West Columbia on the Congaree River featuring dining, shopping, businesses, housing, recreational spaces and more. The City of West Columbia worked with NAI Columbia as real estate consultants for recommendations when reviewing the developers interested in the River District redevelopment. Additionally, NAI Columbia represented the city in the sale or purchase of each of these properties to their current owners:
Brookland Complex, a four-acre mixed-use complex in the heart of the River District, was a catalyst for the area's redevelopment. Located on these four-acres are Brookland apartments, Black Rooster, Gentleman's Quarter Barbershop, Select Physical Therapy, The WRKT, and a free public parking garage.
4West, a mixed-use project, will add 52 luxury apartments and commercial space at the corner of Meeting and State streets.
Savage Craft Ale Works, the first brewery in West Columbia, is a preservation project housed in the historical buildings that were formerly the City of West Columbia's City Hall and fire station.
Carraway Park at the Riverwalk, this all-inclusive playground, allows for children of all abilities access to a safe playing environment.
The Interactive Art Park features a variety of public, interactive art pieces sculpted and created by local South Carolina artists.
Meeting Street Artisan Market, located in the Interactive Art Park, allows for the sale of original art and crafts from local crafters, fresh produce and locally prepared food from vendors.
Flow are Class-A modern riverfront townhomes and condominiums.
"Langley Pointe and the developments in the River District are model examples of how public-private partnerships can help make thriving communities," says Patrick Chambers of NAI Columbia. "Our team is proud to be part of projects that make a lasting impact."