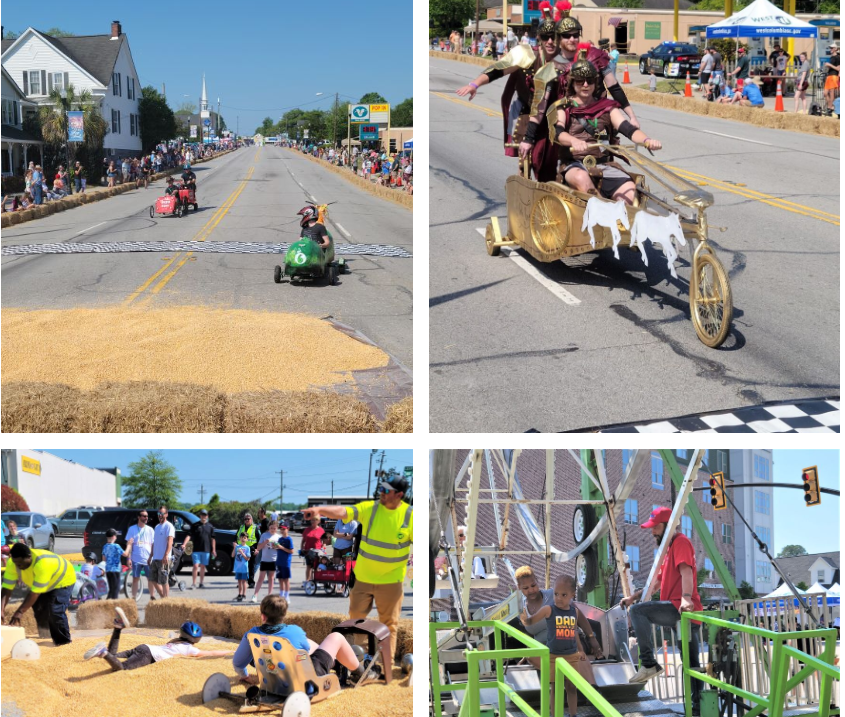 Kinetic Derby Day return is a resounding success for West Columbia
April 26, 2022
|
|
Comments Off

on Kinetic Derby Day return is a resounding success for West Columbia
|
NEWS
The crowd lining Meeting Street in West Columbia Saturday came from all over. Under a clear, blue sky, they were there to see the races and take in all the other attractions, demonstrations and exhibits of the third Kinetic Derby Day soapbox. This year was the first Kinetic Derby Day in three years after a two-year halt because of COVID.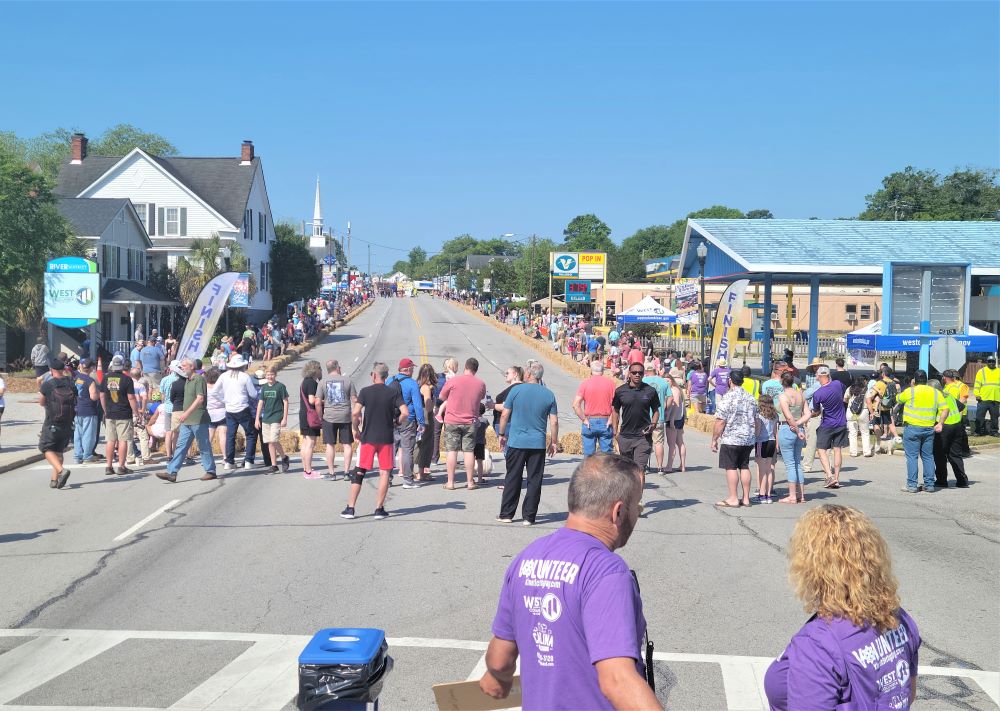 "The derby today was such an awesome sight to see after missing it the past few years due to COVID," said Bill Mooneyhan Jr., owner of Mooneyhan's Auto Service. "I saw a ton of happy people in my local community and I can't wait to see this event continue to grow. I had conversations with multiple people from areas that traveled to see the derby and can't wait to return next year."
Thousands turned out for Kinetic Derby Day, said City of West Columbia Event Manager Kelli Ricard. They enjoyed a high-top views from a Ferris wheel at State and Meeting streets. A Kids Zone and exhibition soapbox racing were also featured.
"I was thrilled with the turnout," said Anna Huffman, City of West Columbia communications director. The attendance was good early and it just increased throughout the day. Some were here for the first time and they were very excited to be here. We had people from Charlotte and they loved it so much that they're already marking their calendar for April 22, 2023, and the next Kinetic Derby Day."
She also said the popular Road Warriors team is also planning for next year's event with enhancements to their car.
The Meeting Street Artisan Market vendors had increased sales as did the shops on State Street, said Huffman.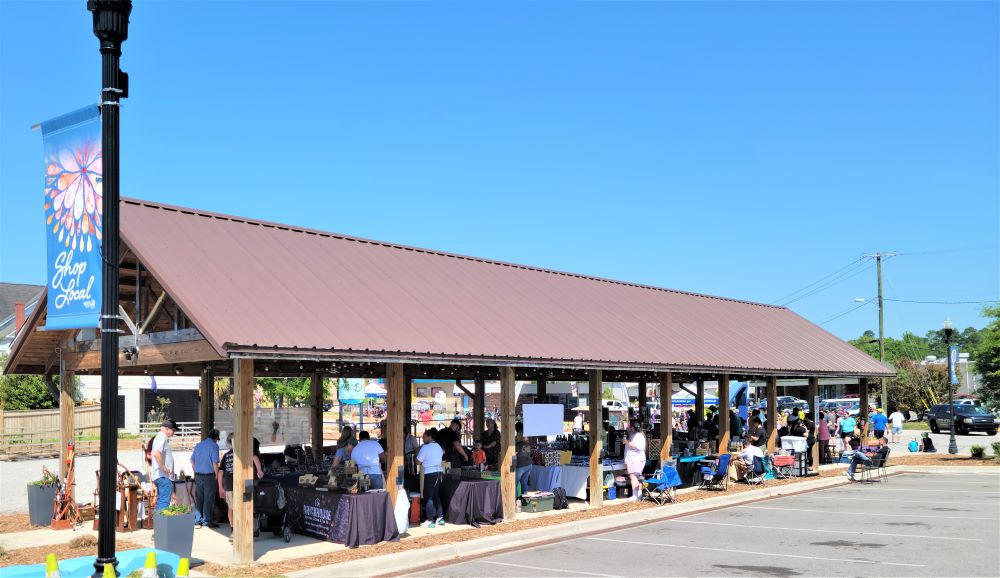 At 502 Meeting Street, Kathy Foster, owner of Nordan and Foster Upholstery, celebrated the businesses 71st anniversary during Kinetic Derby Day.
"We served free hot dogs all day," Foster said. "And we gave away a lot of the Nordan and Foster birthday cake. I thought the crowd was great. It was a very fun event. Thank you to the City of West Columbia."
The winners in the soapbox races received awards, presented by West Columbia Mayor Tem Miles.
West Columbia Police Department vs Cayce Police department "Grudge Match"
Winner – Cayce Police Chief Chris Cowan over WCPD Chief Marion Boyce
Kids 8-12
1st Place – WECO River District – Samuel Webster
2nd Place The Ender Dragon – Landon Gruber
3rd Place Whippoorwill – Madison Duncan
Kids 13-17
1st Place Carolina Law Group – White 2nd Place Lightening Ranger Monangus
3rd Place E3 Power-Misfit Shineka Towsen
Toxic Waste Parks Dept. -Preston Hook
Adult Need for Speed
1st Place Strike 3 – Larry Hall
2nd Place Double Barrow – Robbie Martin
3rd Place – Plum Crazy – Mike Haynes
Adult Art Car
In a Pickle – Kenneth Collins
Columbia Fire – Tiller 420 – Kevin Ashe
Quadriga – Ryan Moore
More Art Car Winners
Artistically Creative Roller – Win in Rome
Recycled Art- Road Warriors
Designers Dream – We're in a Pickle
Golden Radar – Strike 3
Obstacle Master – Strike 3
Team Spirit- Win In Rome