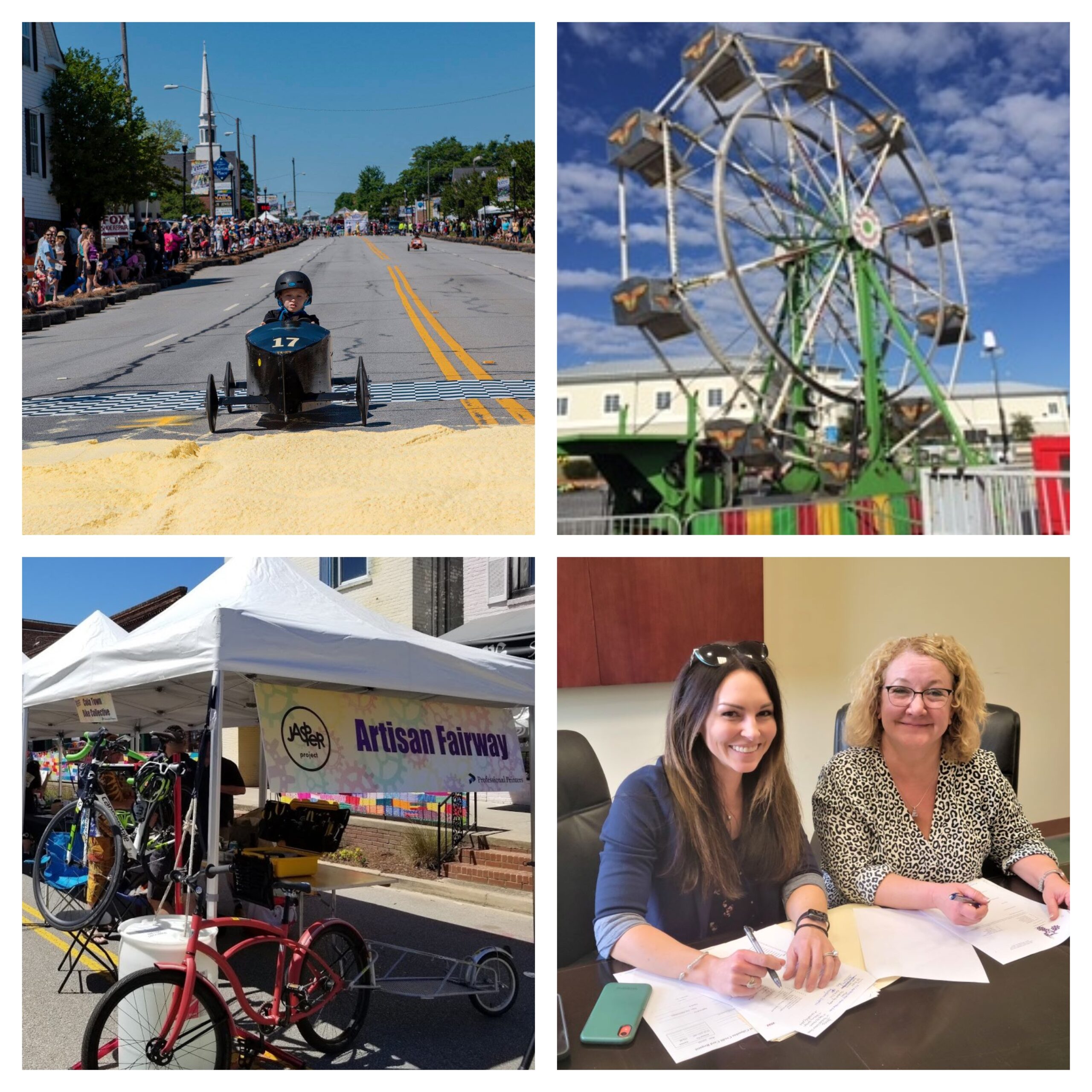 Kinetic Derby Day planners anticipate "best ever" with new attractions, including Ferris wheel and food trucks
February 25, 2022
|
|
Comments Off

on Kinetic Derby Day planners anticipate "best ever" with new attractions, including Ferris wheel and food trucks
|
NEWS
West Columbia's Third Kinetic Derby Day is from 10 a.m. until 3:30 p.m. on April 23. It's back after a two-year hiatus because of COVID.
"We expect it to be better and bigger than ever this year," said Kelli Ricard, Events Manager for the City of West Columbia.
Anna Huffman, West Columbia's Communications and Technology Director said she is receiving inquiries from all over the state regarding Kinetic Derby Day.
"There is a lot of excitement," Huffman said. "We're really looking forward to a great event."
Click here to register for the soapbox car competition Register as soon as you can.
Kinetic Derby Day is also seeking volunteers. Click here to volunteer:
The planners are basing their optimism on chatter around Kinetic Derby Day and the past success of the relatively new Meeting and State Streets celebration.
"We've been very pleased with the response we've gotten in the first two Kinetic Derby Days," said Ricard, "The feedback has been overwhelming. People really look forward to it. Kinetic Derby Day is a very popular event."
There are some changes to Kinetic Derby Day this time around, that have been added to enhance the experience.
There will still be child and adult side-by-side soapbox racing, from 10 a.m. until noon. Exhibition soapbox runs will also be available for younger children on State Street throughout the day. What's new? A timed soapbox obstacle course from 1 p.m. until 3 p.m. on Meeting Street. And that's not all that is new.
"We're really excited about the Ferris wheel. This is the first time we've had it." Huffman said. "You can't miss it. It will be at the corner of State and Meeting streets. We expect it to get a lot of attention."
Also new are six food trucks at Kinetic Derby Day and two flavored ice trucks. The food trucks planned are: Cafe Strudel: Primal; The Haute Dog Lady; Dupre Catering; P&S New Jersey Style Cheese Steak Subs; and Kelaguen Express. Kona Ice and Philly Flava 2 will also be at Kinetic Derby Day.
"We are excited to be able to have the food truck at the kinetic derby," said Trip Turbyfill, owner of Cafe Strudel. "Any time we can get more visibility in the community and participate in community events is always a good thing, so we're looking forward to it."
This is also the first Kinetic Derby Day since West Columbia's Interactive Art Park opened. There will be an artisan fairway in that park, with artists from the Jasper Project, and performances by students.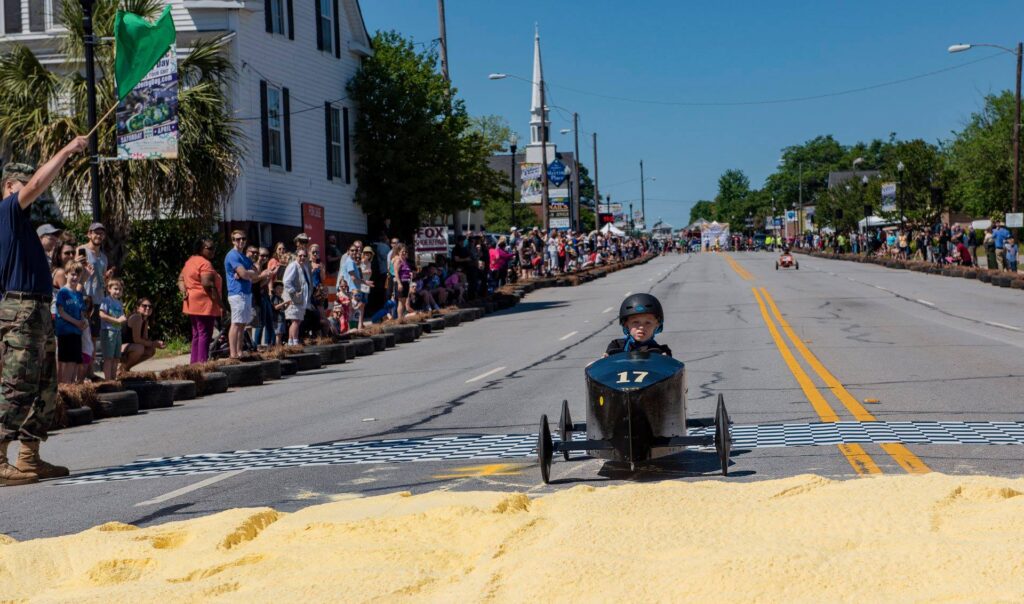 On State Street, Kinetic Derby Day will feature a "Kids Zone" set up by The Boys and Girls Clubs of the Midlands and a mini STEAM (Science, Technology, Engineering, Arts, Math) festival with demonstrations and interactive participation.
"Nephron Pharmaceuticals, a Kinetic Derby Day sponsor, will have a booth at the STEAM event and JT's Kia,another sponsor, will have an electric car there," Ricard said.
Click here if you'd like to be a Kinetic Derby Day sponsor
Also new for this year's Kinetic Derby Day is more available parking. Free parking lots will be open at: The City of West Columbia Parking Garage at the corner of State Street and Court Avenue; River District Baptist Church, 400 State St.: Capitol Square in the 400 block of Sunset Boulevard and Caraway Park at the Riverwalk, 212 Hudson St.
Kinetic Derby Day Sponsors are:
House of Raeford;
Nephron Pharmaceuticals;
Mooneyhan's Auto Service;
Adluh Flour;
TSG (The Sourcing Group);
NAI Columbia;
Something Borrowed;
JT's Kia;
Lowe's;
Aflac;
Professional Printers;
WXRY;
Boys and Girls Club;
Brookland United Methodist Church;
County of Lexington;
Giles Brothers Insurance;
DIY Lender;
The Jasper Project;
First Community Bank
Faithful Marketing Events