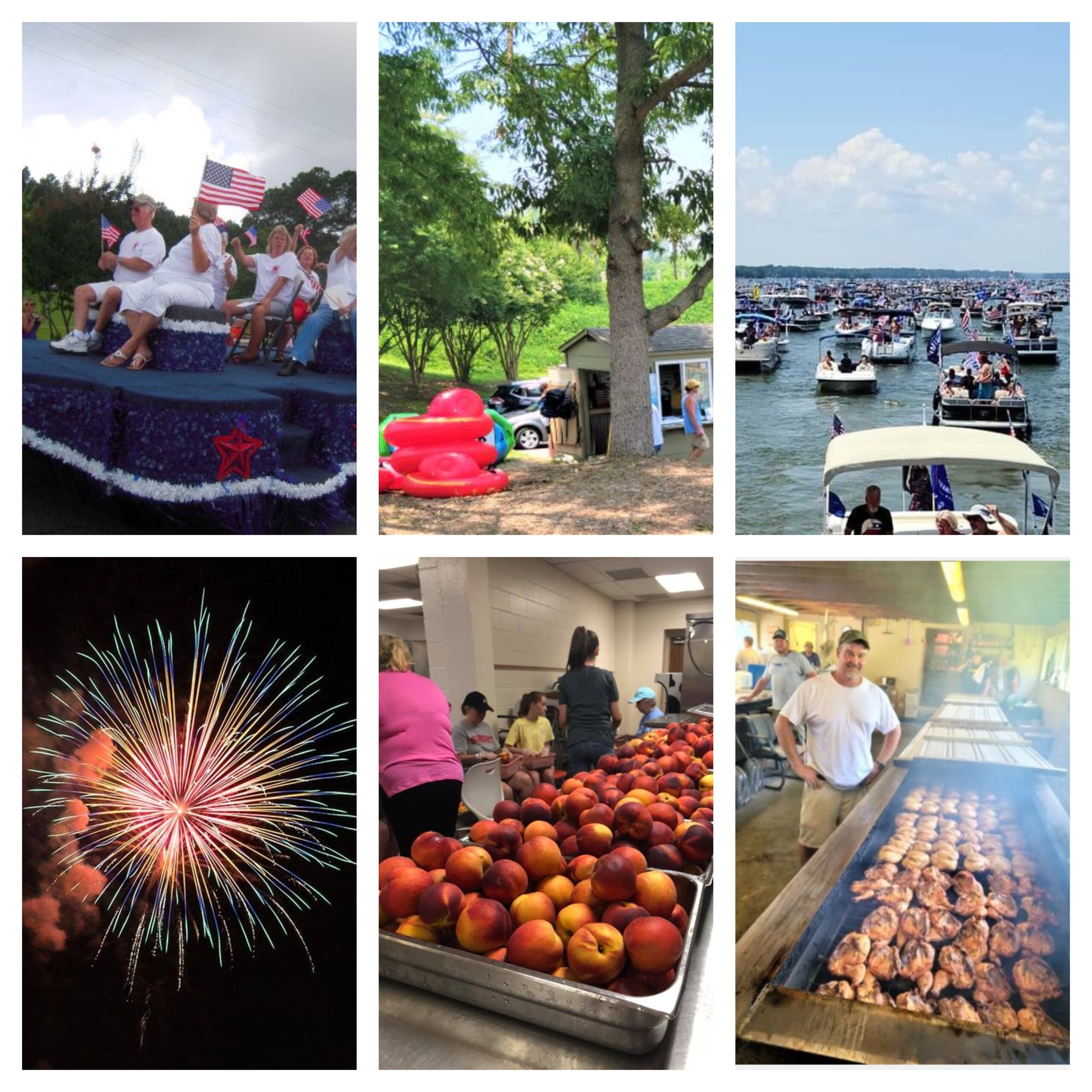 July 4th celebrations for West Columbia residents include fireworks, food, music, a boat parade, baseball and the Peach Festival
June 28, 2023
|
|
Comments Off

on July 4th celebrations for West Columbia residents include fireworks, food, music, a boat parade, baseball and the Peach Festival
|
NEWS
The Fourth of July is almost upon us. The tradition of the Independence Day celebration can be traced back to 1776 and the American Revolution. There are also West Columbia businesses that are hopping during the July 4th holiday period and West Columbia is close to a lot of other July 4th celebration opportunities.
But make sure you celebrate respectfully. The City of West Columbia Fireworks Ordinance allows for the discharging or shooting of fireworks on July 4th, Independence Day, between the hours of 9 a.m. and 11 p.m. only. Please refrain from discharging fireworks at any other time. It is otherwise unlawful to shoot fireworks inside the City Limits. The West Columbia Police Department's non-emergency phone number is 803-794-0721. West Columbia City Hall will be closed, July 4, for Independence Day.
There will be a lot going on in town.
"The Fourth of July weekend is our busiest of the year," said Michael Mayo, owner of Palmetto Outdoors. "The number of people on the river will be tremendous."
Palmetto Outdoors is one of the most-successful river tubing and kayaking centers in the Southeast.
Much of the Palmetto Outdoors activity takes place at the West Columbia Riverwalk.
"We want to make sure everyone who comes to float down the river has a safe and fantastic Fourth of July," said Mayo.
If you decide to observe July 4th at home with friends and family, there's food too. Hite's Barbeque is at 240 Dreher Rd, West Columbia. David Hite, owner of Hite's, said July 4th is the famed barbecue restaurant's biggest day of the year.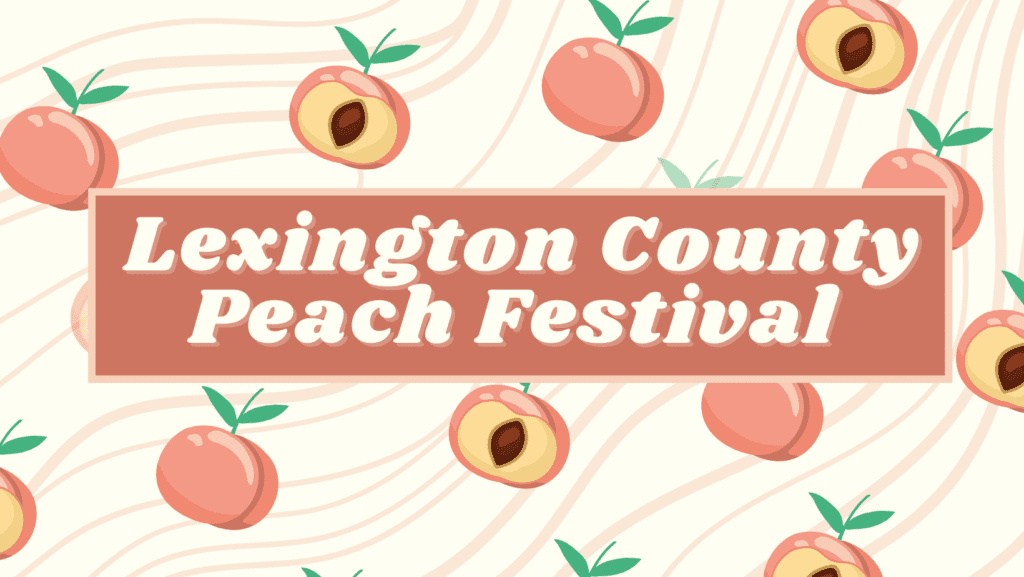 On the July 4th weekend Hite's will have cooked more than 220, 25-pound hams; 700 half-chickens; 400 gallons of hash; and 360 racks of ribs. And it all sells out. There are no leftovers. There are many other places to get food in West Columbia on July 4th. A list of restaurants is included below.
In addition to river tubing and food, there are other Fourth of July activities, including music, baseball, and fireworks going on close by for the residents of West Columbia to enjoy.
There is a free Concert and Fireworks Show at the Icehouse Amphitheater in Lexington. It's Friday, June 30, beginning at 7 pm at 107 W Main Street Lexington.
The 246th Army Band will play followed by a fireworks show. There will be food and drink vendors. The fireworks can be viewed at the Icehouse Amphitheater or from farther away at Lexington Square Park, Lexington Veterans Monument, or from the restaurants on Main Street.
The annual Lake Murray Fireworks show is Saturday, July 1, beginning at 9:15 p.m. It's one of the largest fireworks shows and it is synchronized to patriotic music. Land-based locations to see the show are Dreher Island State Park and Spence Island. There is a charge to get into the state park, but the fireworks show is free. In the event of bad weather, the fireworks show will be held on July 2.
The 35th annual 4th of July Boat Parade on Lake Murray begins at noon on Saturday, July 1. It leaves from Bomb Island. The boats will be visible from the Lake Murray Dam area around 1 p.m. It's free, but you may have to pay to park.
The Columbia Fireflies baseball team in partnership with the South Carolina Philharmonic, will present the third-annual Fireworks with the Phil at Segra Park in Columbia on Tuesday, July 4. It's a family-friendly event with patriotic music. Gates open at 6:30 p.m. The concert begins at 8 p.m. The fireworks start at 9:15 p.m. Purchase tickets online, $8 – $10.
The Lexington Blowfish Baseball game versus the Glowfish  is followed by a Fireworks Show. The game starts at 7:05 p.m. on Tuesday, July 4, at 474 Ball Park Rd., in Lexington. The fireworks display will be held at the end of the game. Cost: $6.50 – $9.50/ticket depending on seat.
The 63rd annual Lexington County Peach Festival and Fireworks Display is from  8 a.m. until 10 p.m. on Tuesday, July 4. It's free and at Gilbert Community Park, 110 Rikard Circle, Gilbert.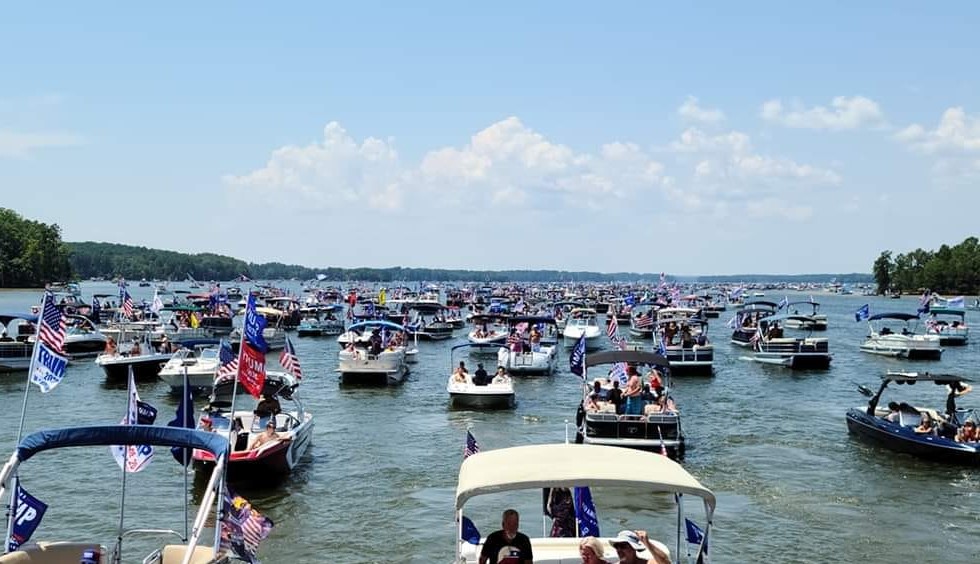 The Peach Festival is a day of 8 am – 10 pm fun events. The festival begins at 8 am with a car show, followed by a parade at 9:30 a.m. The fireworks display is around 10 pm. There is also live music and entertainment, a tractor show, children's rides, an art exhibit, and more.
There is a Fireworks Show and entertainment at Fort Jackson on Saturday, July 1. It's Free and open to the public. Gates open at 4 p.m. at Hilton Field at Fort Jackson – all people over 16 must have a government-issued ID to enter.
Celebrate Independence with live music by Brooks Herring and Blanco Brown. In addition to the nighttime fireworks show, there's a kids zone with carnival rides, and food and beverage available for purchase.
If you live in West Columbia there are numerous chances on different days to celebrate the Fourth of July. Make sure you get out and catch one or all of these fun-filled events.
Grecian Gardens Restaurant – 2312 Sunset Blvd – 803-794-7552
Cafe Strudel – 300 State St. – 803 – 926-5255
West Columbia Fish Market – 529 N. 12th St. 803-851-1171
Compton's Kitchen – 1118 B Ave – 803 791-0750
Breads and Such – 1220 C Ave. – (803) 851- 0566
Buttercream Dreams – 1230 C Ave. – (803) 708-4485
Hite's BBQ – 240 Dreher Rd. – (803) 794-4120
The Original Brunches – 2245 Leaphart Rd – (803) 791-7477
Jimmy's Mini Mart/Citgo – 812 Meeting St. – (803) 794-0090
Maurice's Piggie Park – 1600 Charleston Highway – 803-796-0220J
Nick's House of Pizza Restaurant- 1082 A Sunset Blvd – 803-794-9240
DeLuccas 1720 Sunset Blvd. – 803- 926-5255
Ariana's Greek Restaurant – 1720 Sunset Blvd. – (803) 796-4430
Lizard's Thicket – 2234 Sunset Blvd. 803 – 794-0923
True BBQ – 1237 D Ave – (803) 791-9950
Jin Jin Chinese Restaurant – 469 Sunset Blvd. (803) 739-8888
Chick-fil-A -2299 Augusta Rd. – (803) 939-1600
Rush's 2332 Sunset Blvd. – (803) 796-5034
Breakfast at Ruiz – 116 State St. – 803 -550-9681