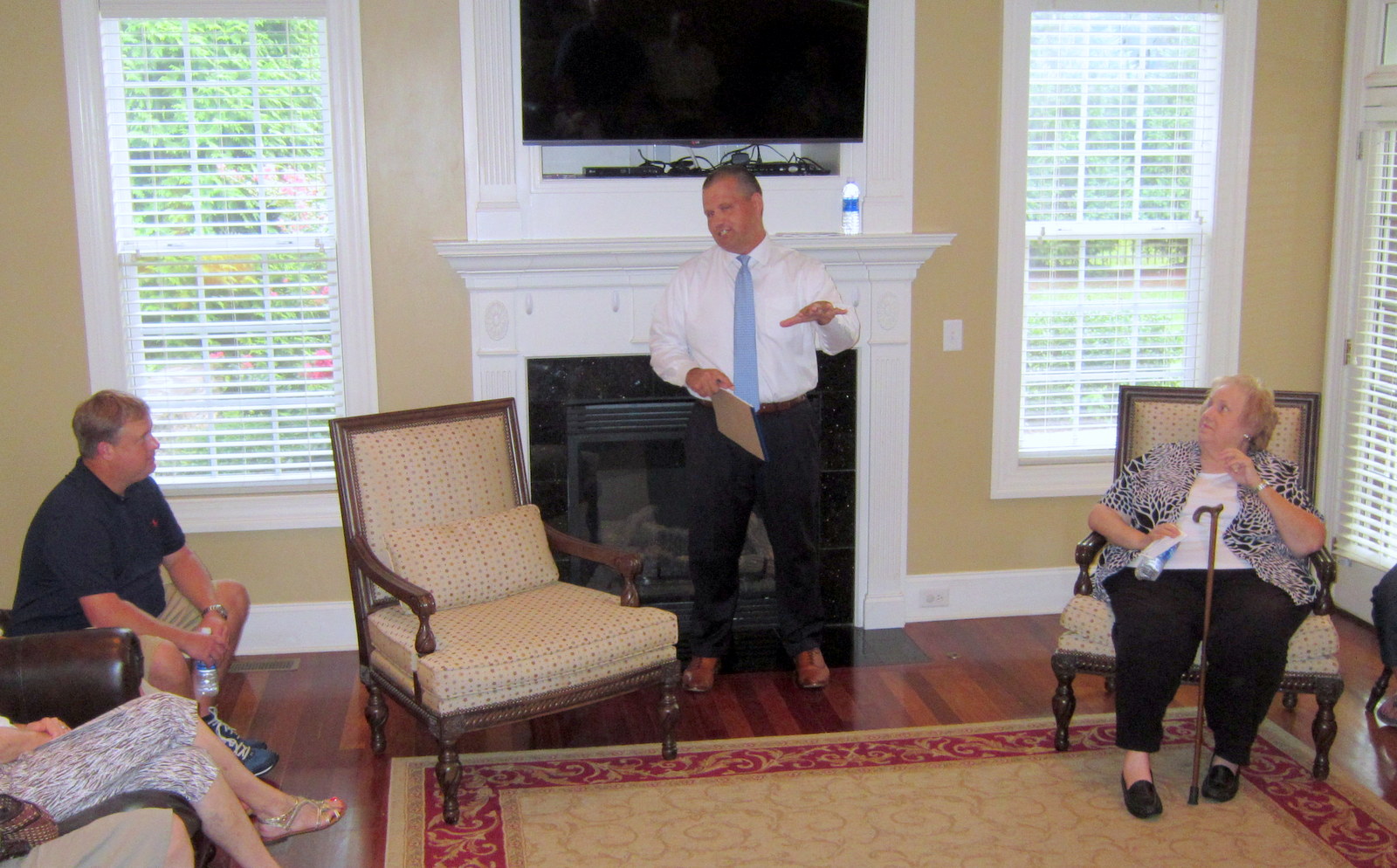 Jimmy Brooks announces he will challenge Unthank for city council seat
August 11, 2015
|
|
Comments Off

on Jimmy Brooks announces he will challenge Unthank for city council seat
|
NEWS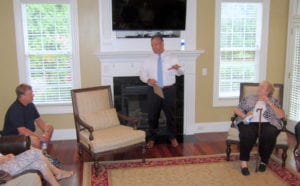 Jimmy Brooks formally announced he will run for West Columbia City Council.
Brooks made his announcement at a meeting at his home in the Quail Ridge subdivision, Monday evening. He is challenging B.J. Unthank for the District Six seat.
"We need good working relationships," Brooks said to a room full of supporters.
He said it is important that representatives of the city get along with counterparts in the county, in Cayce and in Lexington Two schools.
Brooks, who is in banking management, said he has good relationships and he will be a "hands-on" councilman, and active in the community.
Brooks also said the city needs a "fresh start" and that the current government is "getting stale."
He alluded to the the spring of 2014 when Mayor Joe Owens was removed by a council vote from presiding over city council meetings. Brooks said he estimates the city has needlessly spent $50,000-to-$60,000 in issues related to the confrontation that occurred between opposing council members and Owens.
"I want to be proud of the City of West Columbia," Brooks said.
He also said sound decisions about economic development are needed.
Brooks said that residents are "not happy" with a Family Dollar Store and a Goodwill store being built on Sunset Boulevard.
"We need to plan," said Brooks. He said a grocery store and better retail options are the kind of development he'd like to see added in West Columbia.
Brooks also criticized the sale of property located between Columbia Farms and Bridgepointe Condominiums.
He said the property, the site of 30-plus townhouses, cost the city more than $1 million, but the city sold it for $300,000.
"The city does not need to be in the real estate business," Brooks said.
The election is Nov. 3.