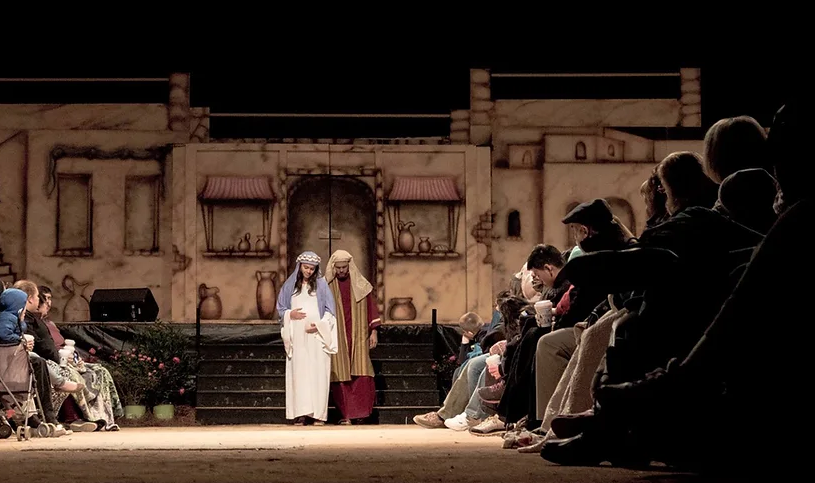 JESUS IS HIS NAME – Drama Presentation begins Dec. 2 in South Congaree
December 2, 2022
|
|
Comments Off

on JESUS IS HIS NAME – Drama Presentation begins Dec. 2 in South Congaree
|
NEWS, Social Media
South Congaree – The annual Christmas tradition, JESUS IS HIS NAME – Drama Presentation, has returned to the midlands of South Carolina for its seventh year and is available to the public free of charge.  Friends and families come to visit and invite others to experience this wonderful performance.
120 Cast Members. Live Animals. 11 Free Performances. 1 Life Changing Story! Since 2016 the South Congaree Arena has been transformed into a vibrant, inspiring venue to experience re-enactment of the life of Jesus. The audience is captivated by the vivid sets, live animals, and colorful cast who make the performance come alive. Volunteers from several counties come together to share the wonderful story of Jesus' birth, life, death, and resurrection. This annual production has become a Christmas highlight for many!
Performances span three weekends (Dec. 2-4, 9-11 & 16-17) with Friday performances at 7 pm, Saturday performances at 2:30 pm & 6 pm, and two Sunday Performances at 4:00pm.  The drama venue is located at 395 Oak Street, South Congaree, 29172, in the Congaree Rodeo Arena (a climate controlled enclosed area).
 Jesus Is His Name Ministries is comprised entirely of community volunteers who come together for the sole purpose of sharing this wonderful story of God's Love to everyone.  For more information, please visit:  www.jesusishisname.com