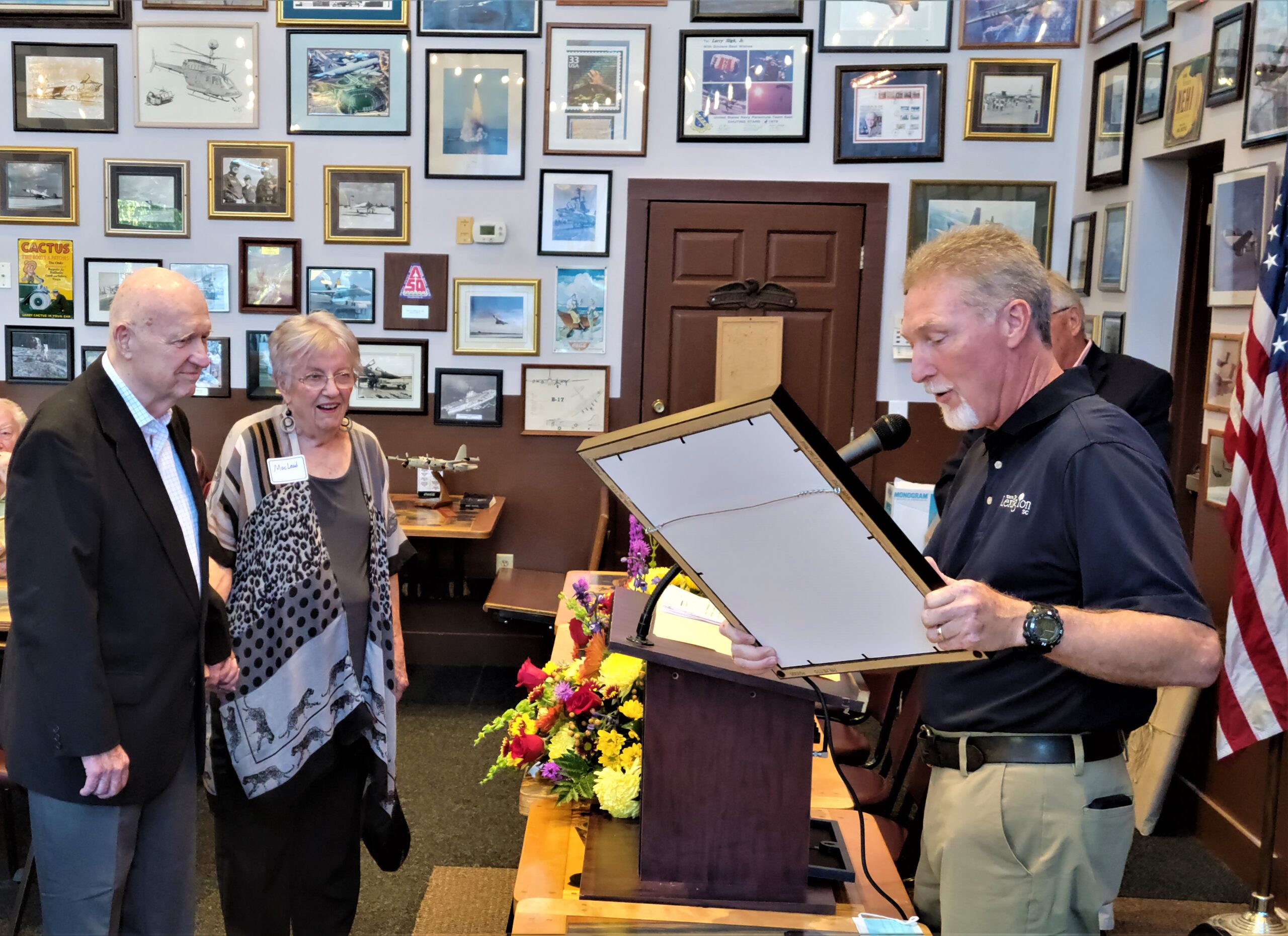 Jerry and MacLeod Bellune retire from The Lexington County Chronicle, paper sold
October 21, 2021
|
|
Comments Off

on Jerry and MacLeod Bellune retire from The Lexington County Chronicle, paper sold
|
NEWS
Jerry and MacLeod Bellune have sold The Lexington County Chronicle.
The MacLeods, with their son Mark, opened The Chronicle in 1992. Before that they were with the Dispatch News in Lexington. Jerry and MacLeod will retire to travel and write books.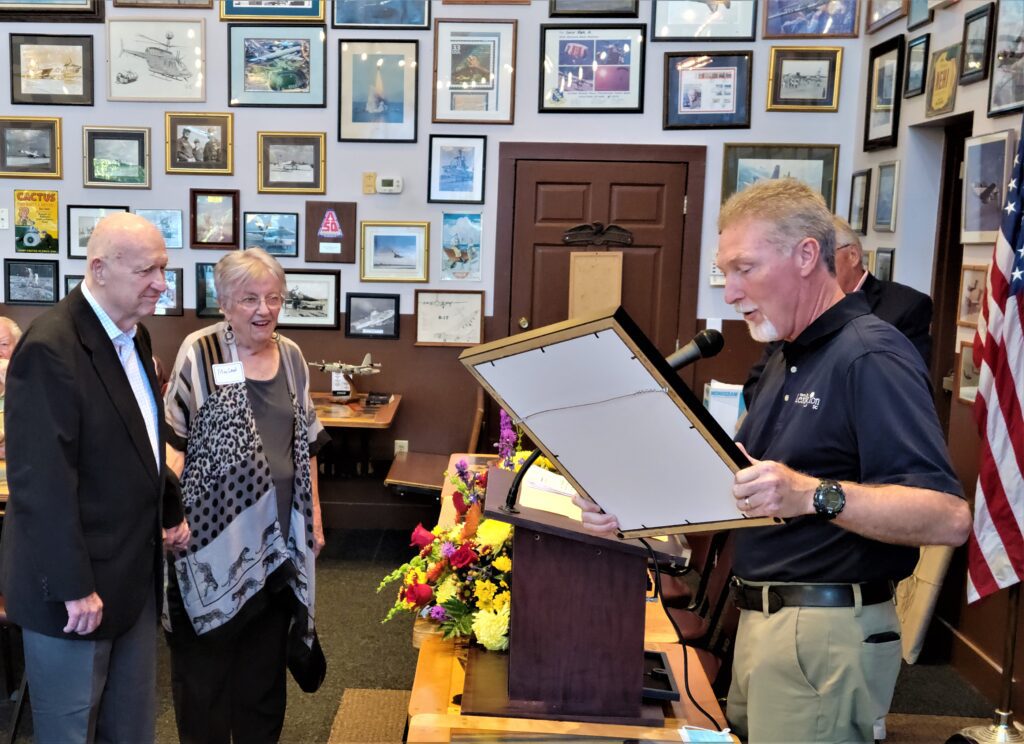 Wednesday night a retirement party was held for Jerry and MacLeod. It was hosted at the Flight Deck in Lexington by Flight Deck Owner Ted Stambolitis.
At the party, the Bellunes received gifts of appreciation from: SC House members Paula Calhoun and Chip Huggins; Lexington County Sheriff Jay Koon; Lexington Mayor Steve MacDougall and members of the SC Press Association, including past president Bill Rogers and attorney Jay Bender.
Beloved personality Joe Pinner was on hand to roast Jerry, along with others. Lexington County real estate broker Ted McGee came to the party along with former Lexington Mayor Randy Halfacre.
Jack and Kyle Osteen, part of the family that has owned The Sumter Item for five generations have bought The Chronicle. They attended the retirement party.
Parks Rogers will serve as publisher for The Chronicle. He was the publisher of Gulf Coast Media in Alabama and group publisher of several Florida and New Mexico publishing companies. Rogers has also worked at The State and The Post and Courier in Charleston.
Jordan Lawrence will be The Chronicle's managing editor. He was at Free Times. For the past two years he was its managing editor.