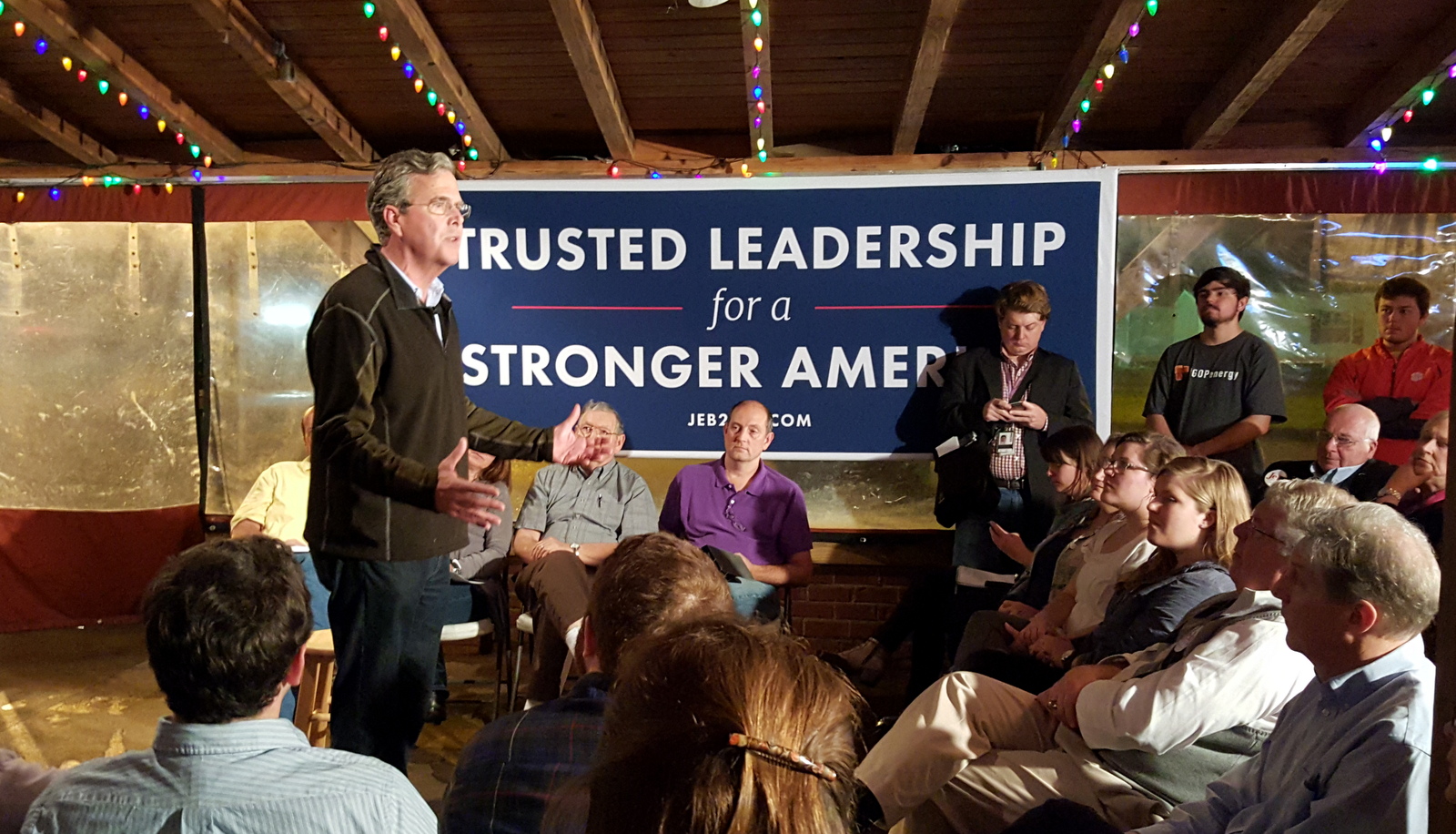 Jeb Bush stops in Lexington Wednesday night
December 31, 2015
|
|
Comments Off

on Jeb Bush stops in Lexington Wednesday night
|
NEWS
Jeb Bush made a stop in Lexington Wednesday night. He spoke to a crowd at Hudson's restaurant in Lexington.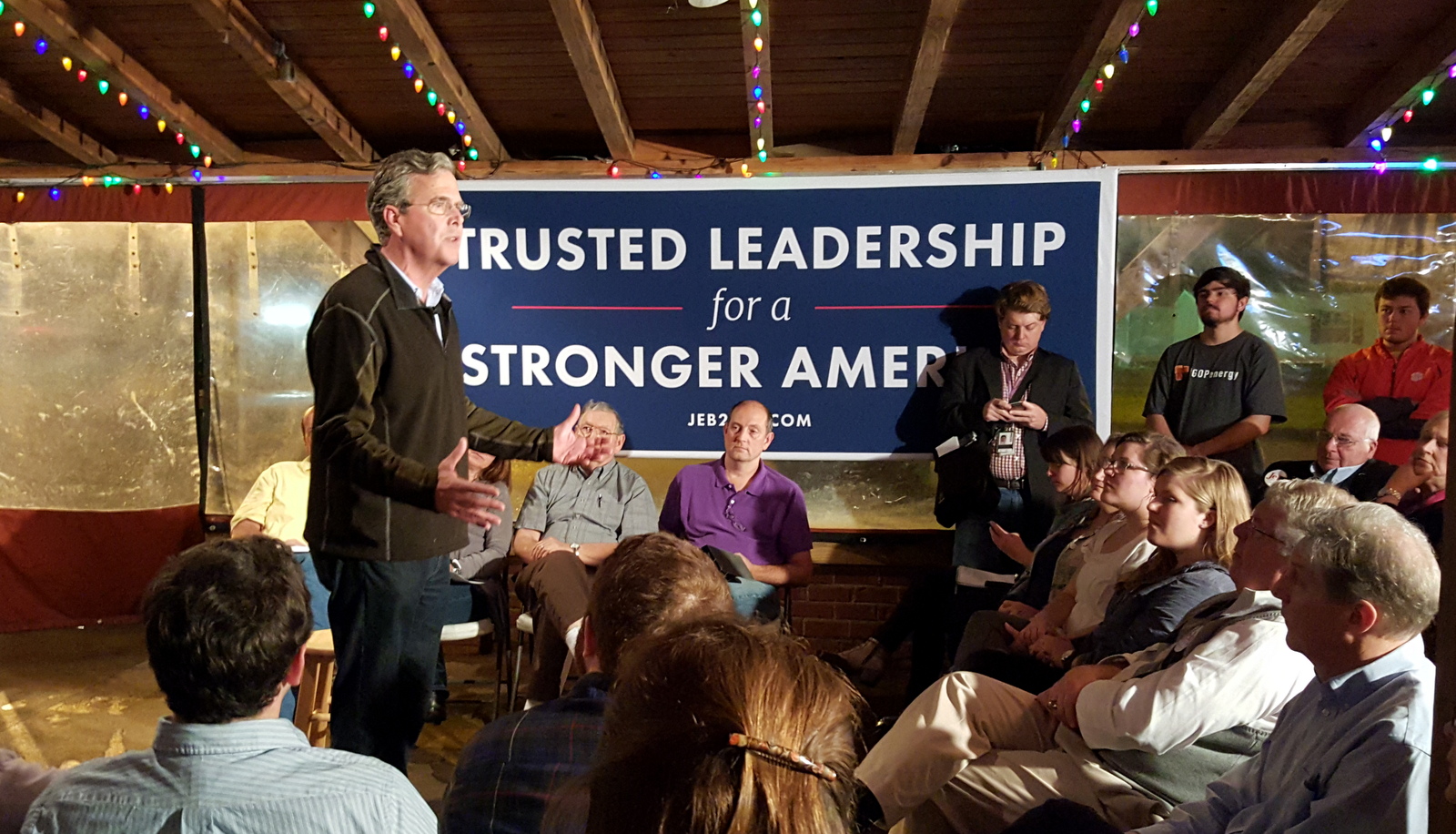 Sen. Katrina Shealy, who has endorsed Bush, introduced the GOP presidential hopeful.
Bush spoke on topics that ranged from term limits and jobs, to national defense and reforming the Veterans Administration.
Bush is one of many presidential candidates who have come to Lexington County. It is one of the most-Republican counties in the state. South Carolina's primary is in February. It's the first in the South.
On a night with heavy rains falling, Bush was more than 45 minutes late for the event.