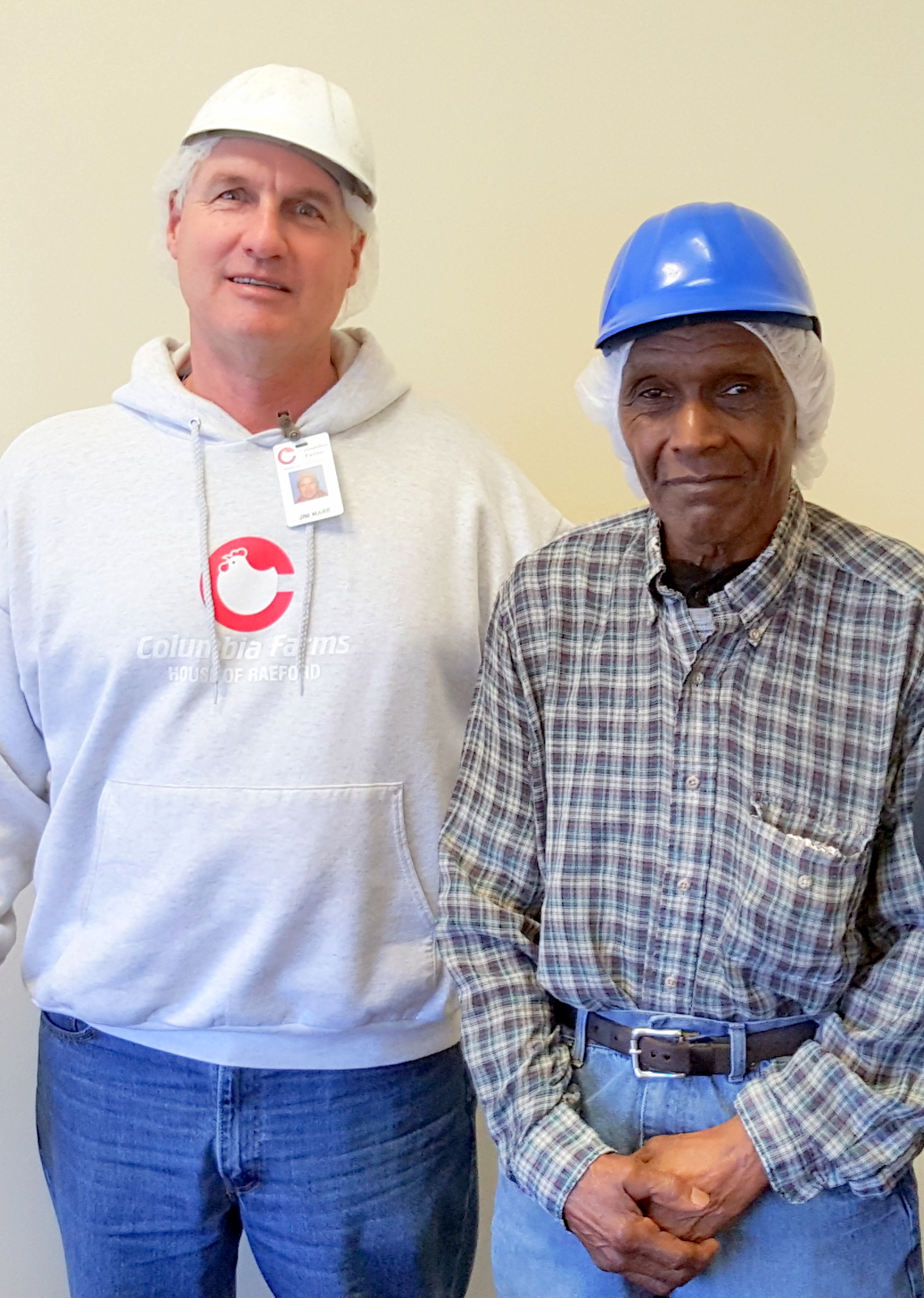 James Reed celebrates 50 years at Columbia Farms
February 22, 2016
|
|
Comments Off

on James Reed celebrates 50 years at Columbia Farms
|
NEWS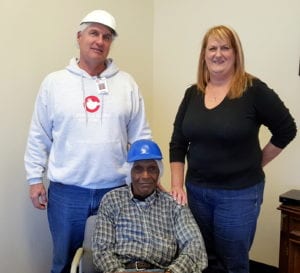 "It never occurred to me that I'd be here this long," James Reed said. I had no idea."
Reed started working at Columbia Farms in West Columbia in 1966.
Reed celebrated his 50th anniversary of employment Feb. 3.
"When I'm on the job, I do it the best that I can," Reed said, explaining his longevity at the same place. He said there is a little voice inside of him that tells him to keep going. He is 78-years-old and has five daughters and a son.
"My children ask me, when are you going to retire," Reed said. "Shortly," is his answer.
Jim Mabe, Columbia Farms plant manager, said it's people like James Reed who are the backbone of the company.
"It's a great relationship and we're thankful to have him," Mabe said..
Reed said over the years, his relationship with House of Raeford, Columbia Farm's parent company, has been a positive one.
"They have been pretty good to me," he said. "Something good must have happened for me to be here 50 years."
Reed said has made a lot of life-long friends who have also logged decades at the same plant on Sunset Boulevard, beside the Saluda River.
He has had strong support from his family, too.
Reed's first wife passed away. He married "Patricia" Glover Reed more than 20 years ago.
"We have close-knit family," Reed said. That support has encouraged him.
His children are grown, but he said bonds are maintained even though most of his children live out-of-state.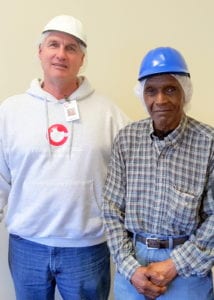 Reed is from Gaston, but Reed has lived in West Columbia and Cayce and now resides in Columbia, near Blythewood. He has worked in every department at the plant, but his current job is to make sure the processing work space is sanitary.
Chuck Underhill is House of Raeford's Assistant Sales Manager.
He said the job that Reed performs has no room for error.
"Sanitation is imperative," said Underhill. He said the processing room is scrubbed and bleached at least twice daily. It is then inspected by the USDA. "It's a white-glove test. It has to be cleaned thourouly, from ceiling to floor."
Reed said he knows how to do his job, and he does it the right way.
Aside from looking out for himself, Reed helps others.
"Sometimes people come to me for advice," Reed said. "I tell them not to go too fast, but don't go too slow. Go steady."
Reed said he has followed his own words, and it has worked.
"I'm blessed that it came out the way it did," he said.