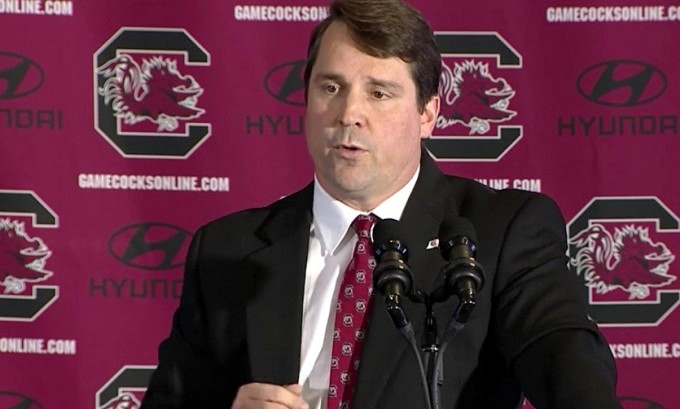 Is Muschamp the "Just Right" Goldilocks hire for USC?
December 26, 2015
|
|
Comments Off

on Is Muschamp the "Just Right" Goldilocks hire for USC?
|
NEWS
Did the Gamecocks break the mold when Will Muschamp was hired as its head football coach?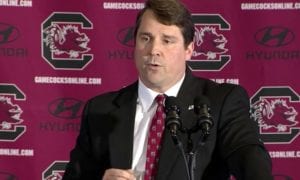 Did Athletics Director Ray Tanner get the coach that is "Just Right" for Columbia?
Of course, only time will tell, but fans who had come to dread football season are now expressing anticipation. Thanks to the level of promise Muschamp has broght in just three weeks.
The University of South Carolina, in the past, has used various strategies when hiring a football coach. Steve Spurrier, Lou Holtz and Paul Dietzel had won National Championships at other programs before coaching the Gamecocks.
Sparky Woods was an up-and-comer from a smaller program. So was Joe Morrison. Richard Bell was an assistant who got promoted. Brad Scott was the offensive coordinator at National Champion Florida State before being named head coach at USC.
Jim Carlen, who coached the Gamecocks in the 1970s, may have been a similar hire to Muschamp. He had coached at programs of substantial size (WVU and Texas Tech) for nine years. But that was a different era. USC was not in the SEC. Still, Carlen had just one losing season – and some good teams at USC – before leaving the program for non-football-related reasons.
So far with Muschamp, it's obvious he understands what fans expect. He immediately jumped into the job of recruiting like he had drank a gallon of 5-Hour Energy.
While it's left to be seen what fruit Muschamp's effort will produce, fans who sensed a lack of exuberance in recruiting from the previous staff, are now giddy with expectation.

Muschamp is communicating that he wants to win by tirelessly tackling recruiting before taking the field.
Another direct benefit to hiring Muschamp is his being connected in the SEC. Because he played at Georgia and coached at Florida, Muschamp knows the region. And he knows talent among coaches.
Muschamp has hired Travaris Robinson as defensive coordinator and Kurt Roper as offensive coordinator. Robinson is a star recruiter and Muschamp has worked beside him as a coach, so he knows his ability. Roper is praised by player personnel as a brilliant offensive mind. And OC is a job Muschamp knows he must get right. He had three different OCs at Florida.
Another high-profile hire by Muschamp is Bryan McClendon, Georgia's recruiting coordinator. At South Carolina, McClendon will be co-offensive coordinator and receivers coach.
Muschamp also named veteran SEC offensive coach Pat Washington as the Gamecocks tight ends coach, and former high school coach Bobby Bentley as his running backs coach. Gamecocks OL coach Shawn Elliott was also retained.
Add fan favorite Ellis Johnson, and longtime high school liaison, Clyde Wrenn to the staff, and Muschamp has mixed youth with seasoning in hopes of getting the flavor of the top coaching staff this side of Tuscaloosa.
Steve Spurrier was a good hire for South Carolina. He able to win more games than any Gamecock coach before him. Can Will Muschamp take it to the next level?
Again, time will tell, but so far Muschamp is tackling the job like an all-star coach, who needed a second chance, and is grateful he got one.
Goldilocks – in the fable tale of Three Bears – was looking for a spot that was Just Right. Is Will Muschamp the Gamecocks' Goldilocks hire?