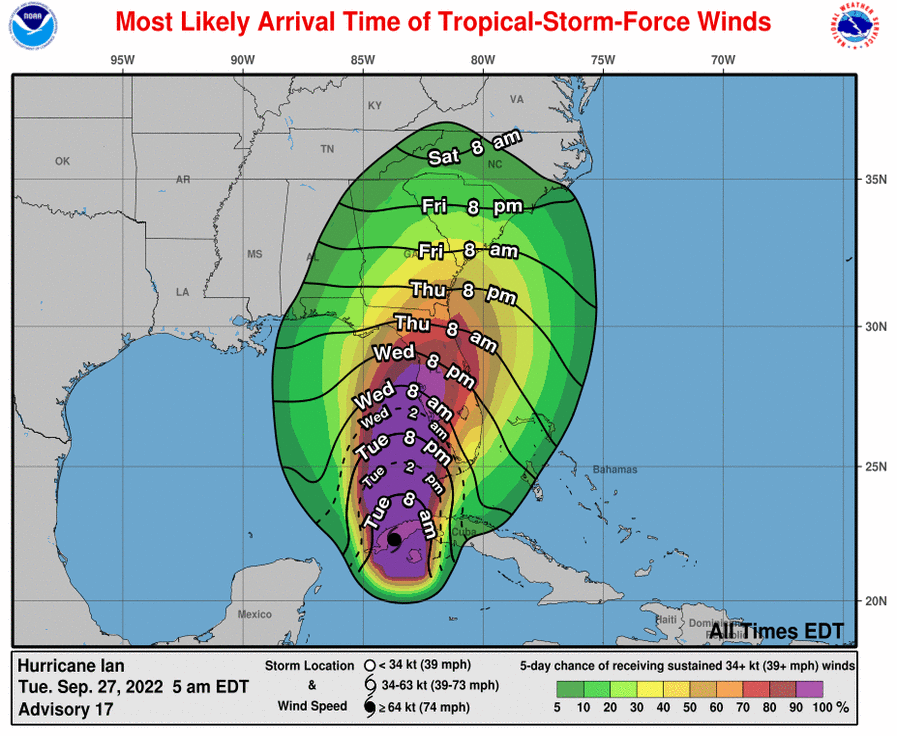 Hurricane Ian threat causes Gray Collegiate, and other Lexington County football teams, to move games to Thursday night
September 27, 2022
|
|
Comments Off

on Hurricane Ian threat causes Gray Collegiate, and other Lexington County football teams, to move games to Thursday night
|
NEWS, Social Media
The possibility of bad weather, with winds of 40 MPH or more from Hurricane Ian, is resulting in high school football teams in Lexington County adjusting the schedule of this week's game. Games involving Lexington County teams, and across the state, have been moved to Thursday because of the weather forecast for the state Friday. Some teams are playing Wednesday. Other schools will announce their plans Tuesday. Gray, in West Columbia, has changed its game date. Airport and Brookland-Cayce have not announced alternate plans, yet.
Thursday
Gray Collegiate at Columbia, 6:30 p.m.
Lexington at Chapin, 7 p.m.
River Bluff at White Knoll, 7 p.m.
Batesburg-Leesville at Strom Thurmond, 7 p.m.
Pelion at Saluda, 7 p.m.
Swansea at Dreher, 7:30 p.m.