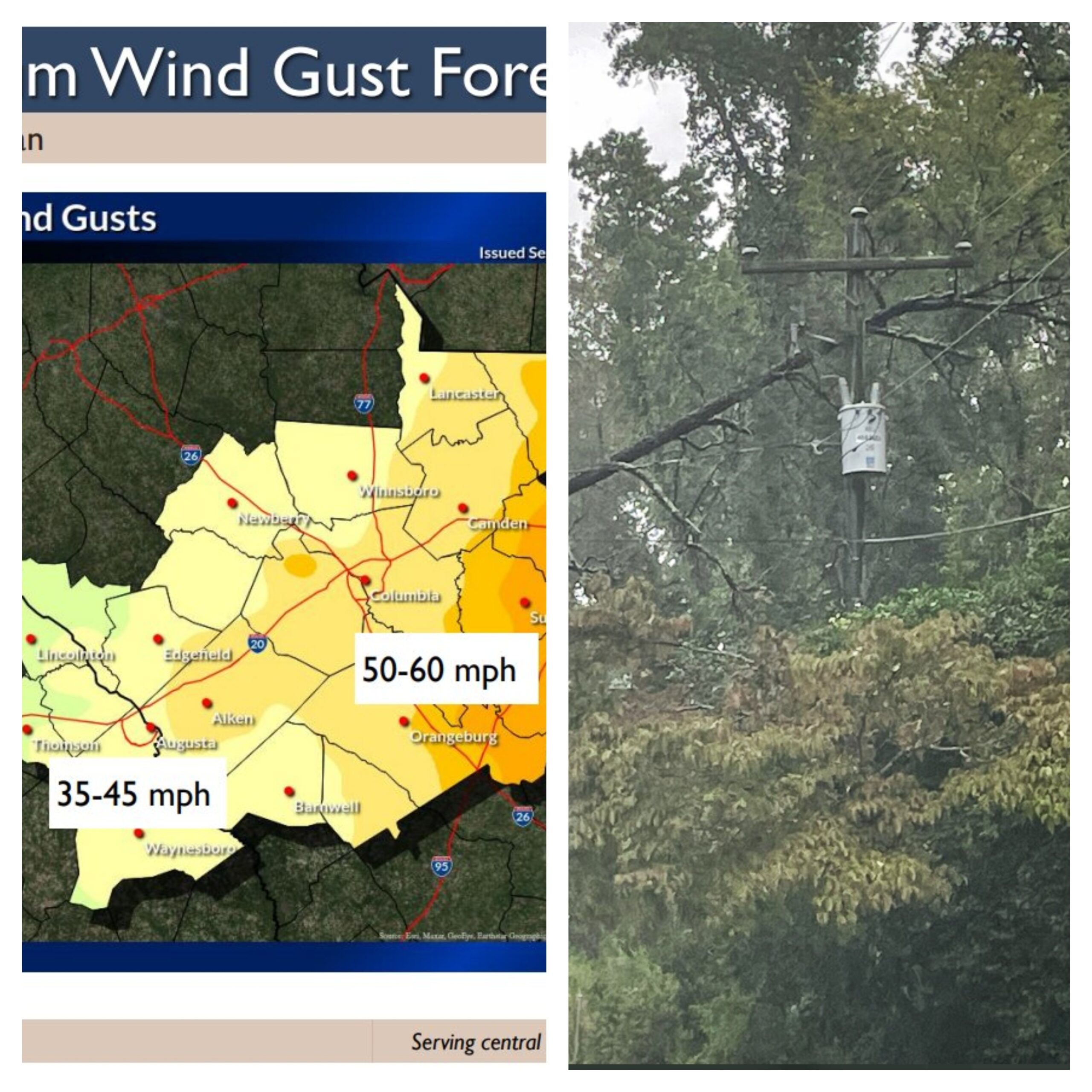 Hurricane Ian makes landfall, Lexington County Sheriff's Department issues contact phone number as conditions expected to deteriorate
September 30, 2022
|
|
Comments Off

on Hurricane Ian makes landfall, Lexington County Sheriff's Department issues contact phone number as conditions expected to deteriorate
|
NEWS
The National Hurricane Center reported that the center of Hurricane Ian made landfall Friday at 2:05 pm. near Georgetown. Maximum sustained winds were 85 mph when it hit. Ian will bring heavy rain and wind gusts up-to 60 mph to Lexington County.
The SC Emergency Management Division is reporting down powerlines on flooded roads, storm surge in local sewer systems, and garbage cans floating down streets. Lexington County reported a downed tree on Azalea Drive near Harmon Street. The street was closed. Power outages were being reported by Dominion Energy in Richland County.
The primary focus by the The Lexington County Sherriff's Department, as Ian impacts, will be to respond to calls for service, proactively patrol for fallen trees, downed power lines, storm debris and flash flooding.
The The Lexington County Sherriff's Department has increased staffing on patrol shifts to handle an expected increase in calls for service.
If you have an emergency, call 911.
If you need assistance but it is not an emergency, please call the non-emergency number 803-785-2521.
Stay inside if you can, but if you have to drive today please remember:
Wipers on
Lights on
Slow down
Don't drive through flooded areas