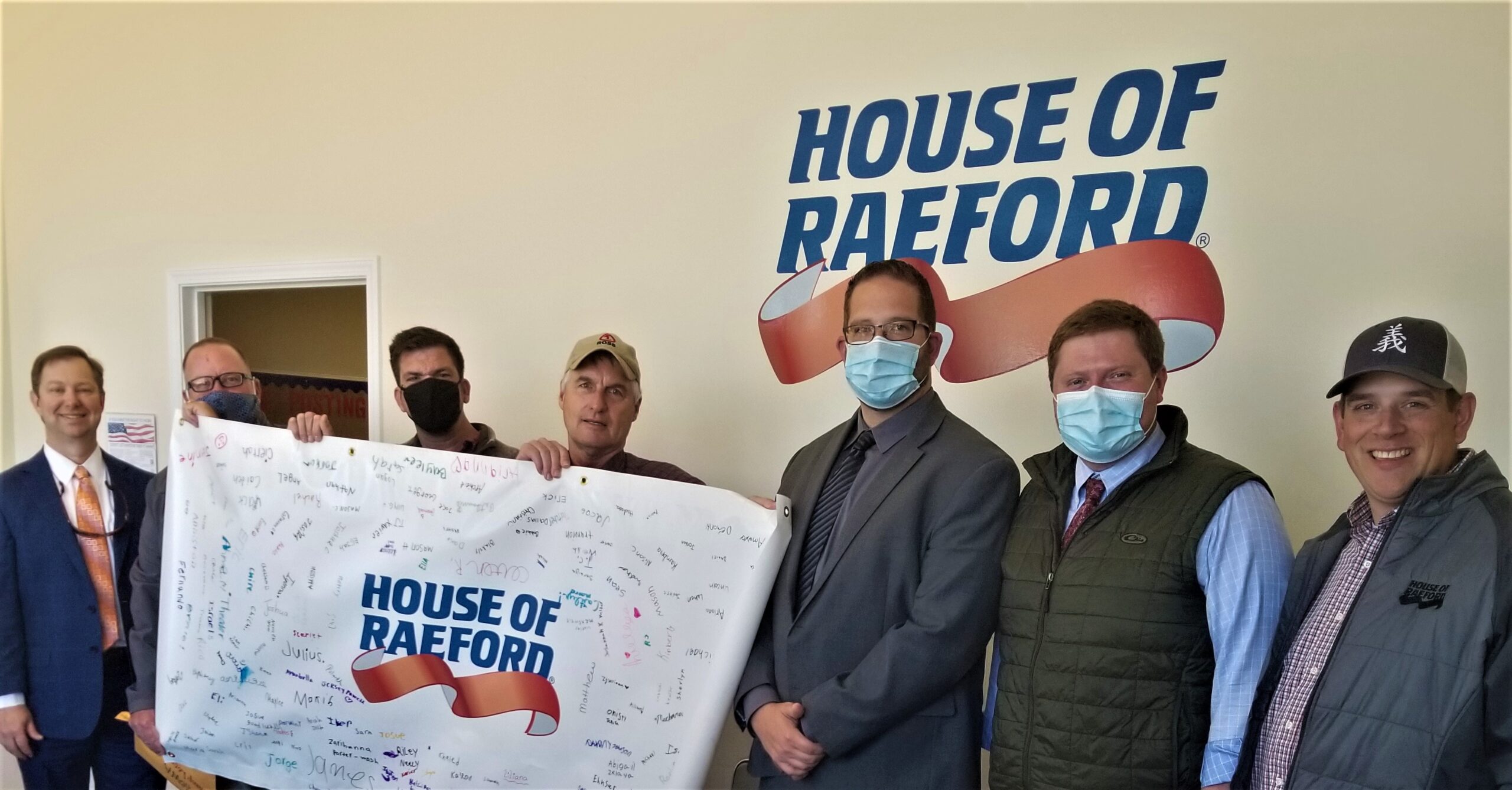 House of Raeford gets "Thank You" from Lexington 2 for funding SC Waterfowl Association wildlife visits
May 14, 2021
|
|
Comments Off

on House of Raeford gets "Thank You" from Lexington 2 for funding SC Waterfowl Association wildlife visits
|
NEWS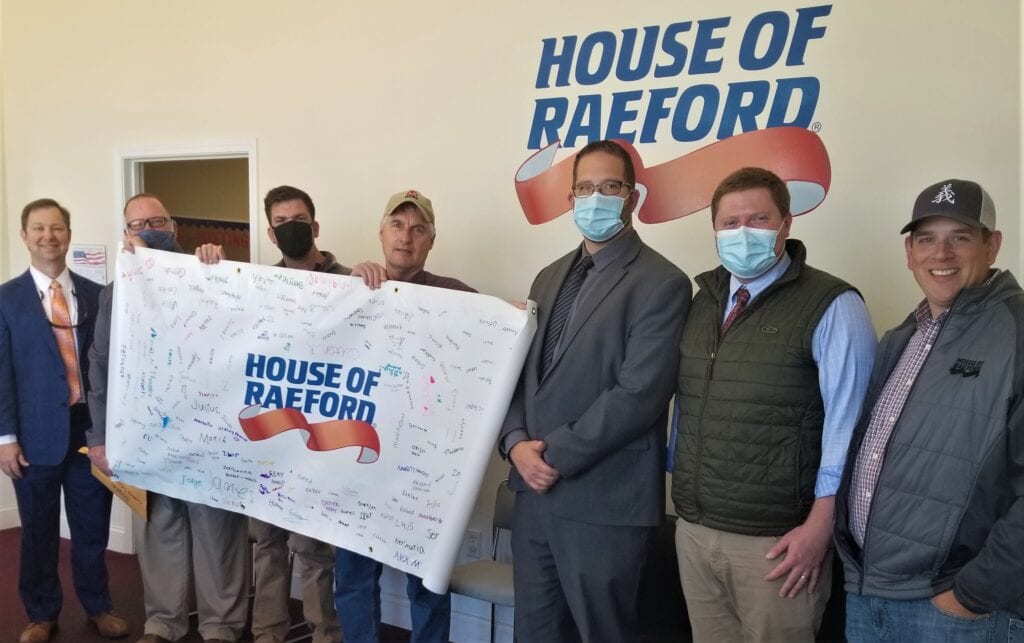 Superintendent Dr. Nicolas Wade, PowerSchool Coordinator Casey Hallman and Dixon Brooks represented Lexington Two Schools Thursday at House of Raeford's offices in Capitol Square in West Columbia.
The three presented a banner from the SC Waterfowl Association to Plant Manager Jim Mabe and Chuck Underhill of House of Raeford for the company's $10,000 donation that provided for classroom visits to Lexington Two schools.
The banner was by students who benefited from on-site learning sessions from the SC Waterfowl Association wildlife educators. During those visits wildlife representatives brought in a corn snake, a wood duck and other wildlife for students to see close-up.
Underhill, who speaks for House of Raeford's FLOCK charitable arm, said involvement in schools is important.
"Education is a priority for House of Raeford and we see this as an investment in the students in our community," he said. He also it has been an unusual year because of COVID restrictions, but he was pleased that the program went forward despite the challenges.
In addition to the banner, many students sent "Thank You" cards to House of Raeford. Val Elliott and Joe Gonzalez represented the SC Waterfowl Association. Principal Jim LeBlanc of Saluda River Academy for the Arts attended too. He said his students responded well to the wildlife visits.
From House of Raeford's funding, representatives from the SC Waterfowl Association visited every Lexington Two elementary school, said Hallman. "It served three-to-four-thousands of students, grades three-through-five," she said.