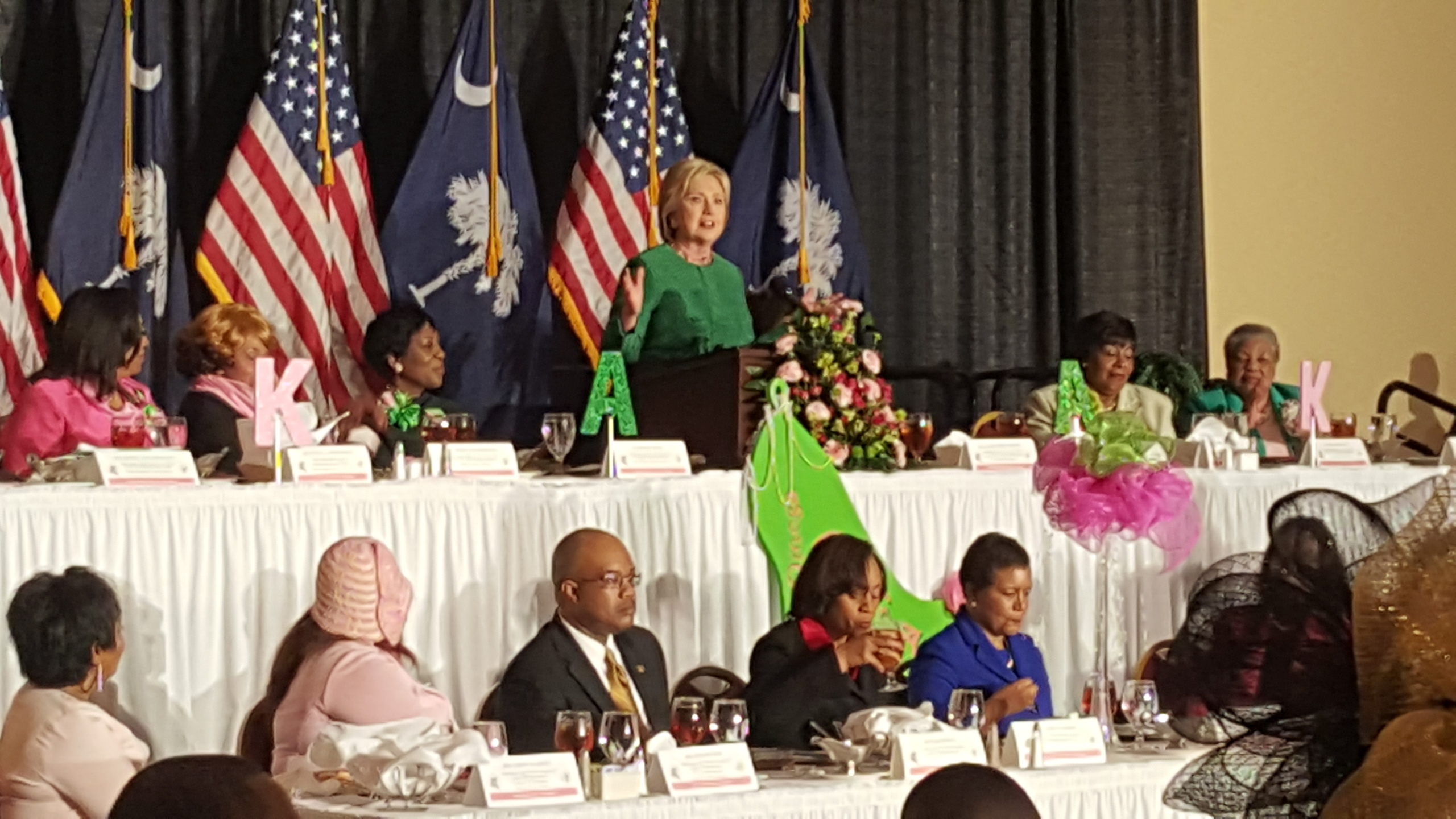 Hillary Clinton makes stop in West Columbia, Wednesday
February 24, 2016
|
|
Comments Off

on Hillary Clinton makes stop in West Columbia, Wednesday
|
NEWS
Hillary Clinton heralded "the rise of the African-American middle class," but she said there is "so much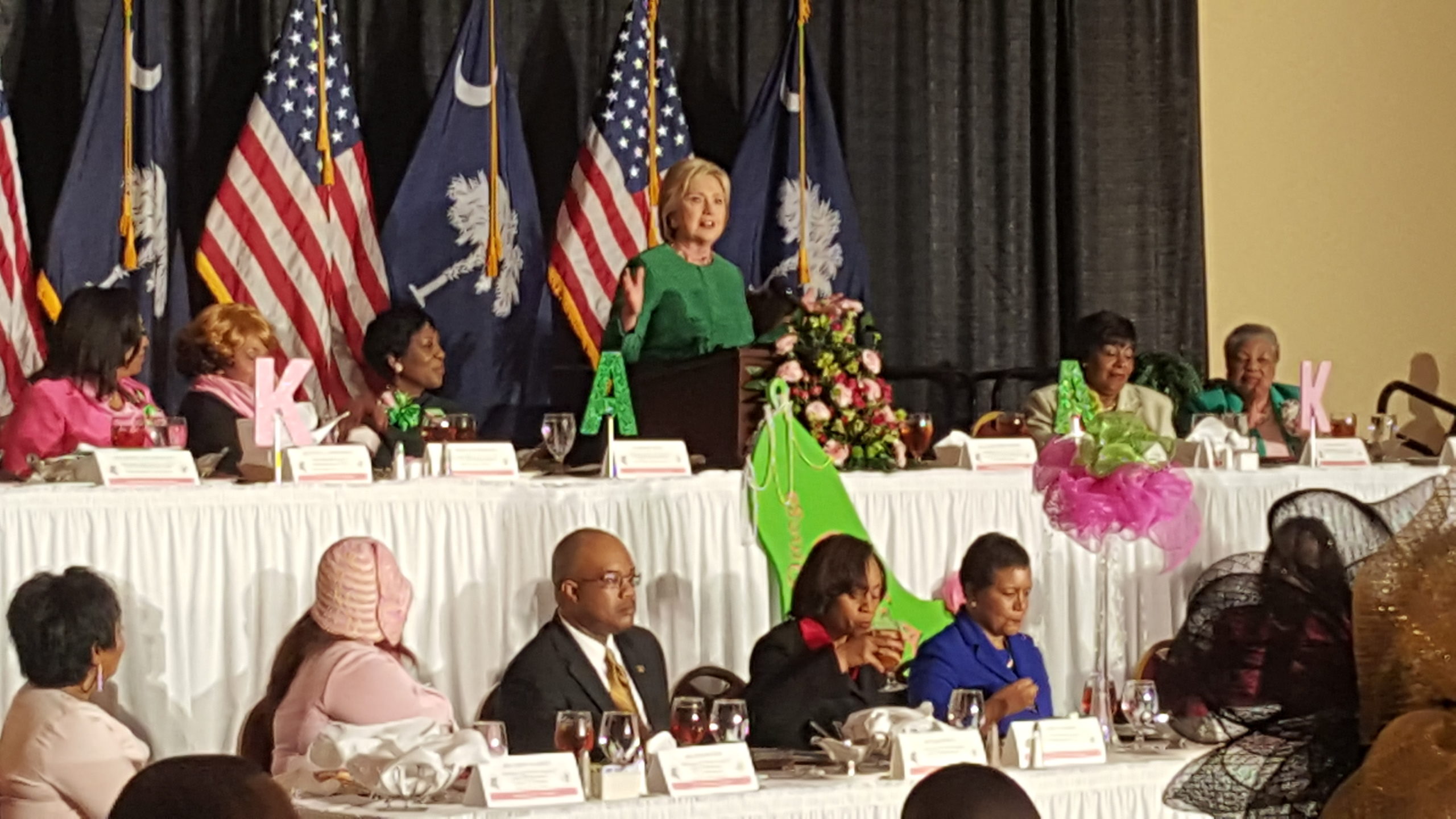 left to do."
Clinton, a Democrat, is seeking the nomination of her party to become the presidential nominee. Bernie Sanders is challenging her in South Carolina's Primary, Saturday. She spoke at Brookland Baptist Church in West Columbia, Wednesday afternoon.
In a 30-minute speech, sponsored by the Alpha Kappa Alpha Sorority, Clinton covered a wide array of issues. From lead-laden water in Flint Michigan and cancer rates among black women to wage disparity and the Supreme Court, Clinton vowed change.
The tainted water in Flint was allowed to happen because the community is largely African-America and poor, Clinton said. She said complaints about the water were ignored because of the race of the people most affected.
Clinton was intrduced by Columbia Mayor Steven Benjamin. He turned over his introduction to his daughters Bethany and Jordan Grace. Clinton hugged the girls after they introduced her.
In her address to the filled banquet room, Clinton decried the rate of infant mortality among pregnant black women.
"Imagine the outcry" if white children were dying, Clinton said. She said resources would "flood in" if the same tragedy was common to whites.
The gathering included the son of a woman killed at Emmanuel AME Church in June. Clinton used that incident to condemn gun violence.
Clinton also said she would protect the Affordable Care Act- or Obamacare- if elected. She said she would designate $25 million for Historically Black Colleges and Universities. That pledge drew a loud response from the sorority-filled crowd.
Clinton said women are shortchanged in salaries and she would fight to end that. She also pledged more money for home-ownership and small businesses as president.