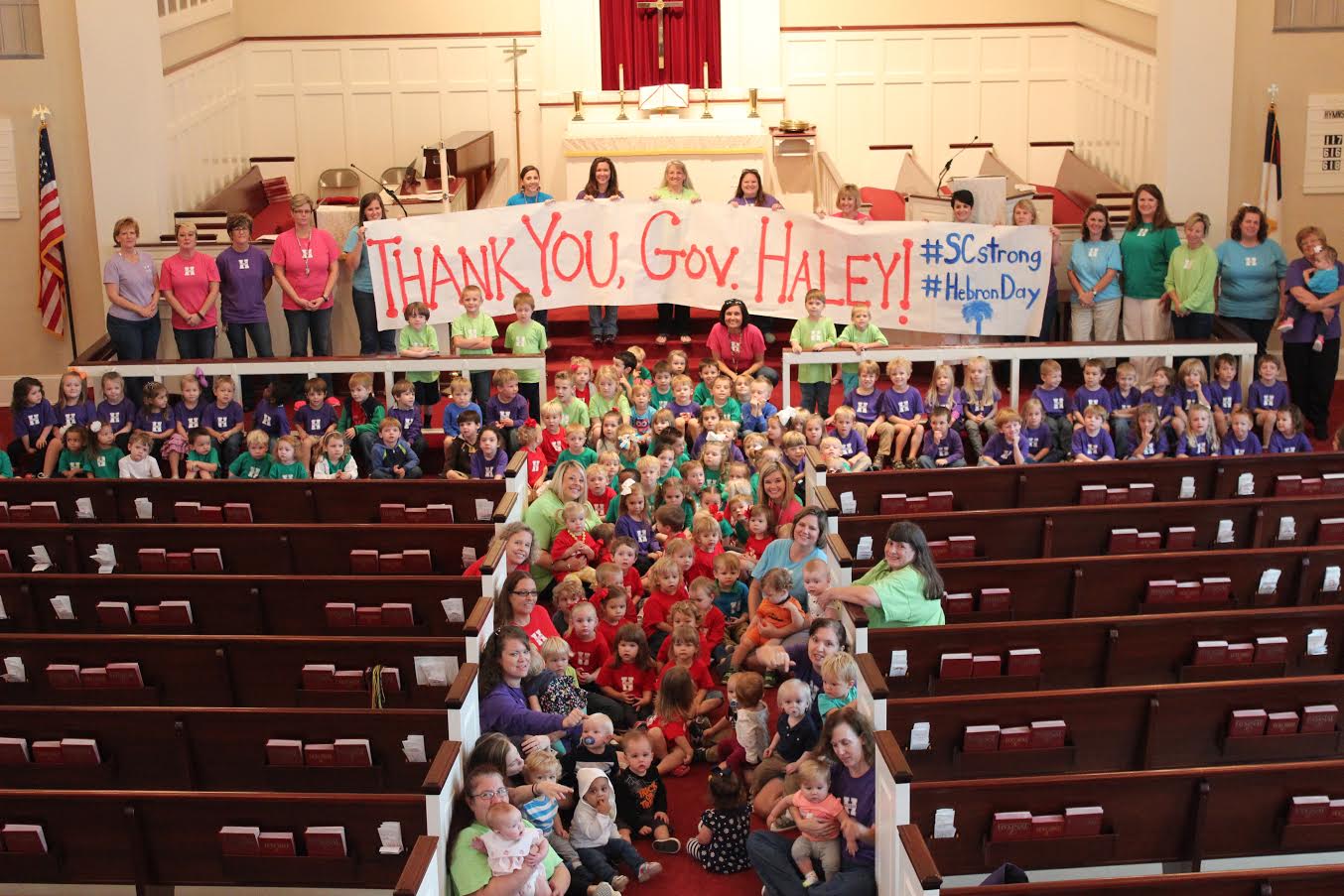 Hebron Day School sends "Thank You" to Gov. Haley
October 15, 2015
|
|
Comments Off

on Hebron Day School sends "Thank You" to Gov. Haley
|
NEWS
Hebron Day School on Leaphart Road in West Columbia wanted to deliver a special message for Gov.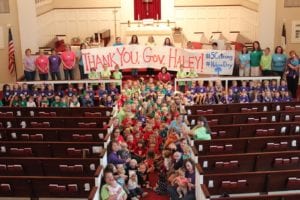 Nikki Haley.
"We just wanted to send her a special message for all her hard work," said J.J. Marcum of the school that is at Mt. Hebron United Methodist Church.
Haley has seemingly been working around the clock in response to the flood disaster that hit South Carolina in the last week of so. Many people have been displaced and harmed.
The church opened a shelter for victims and has focused on helping victims in the recovery.
And Haley's attention to the calamity has intended to help comfort those affected.