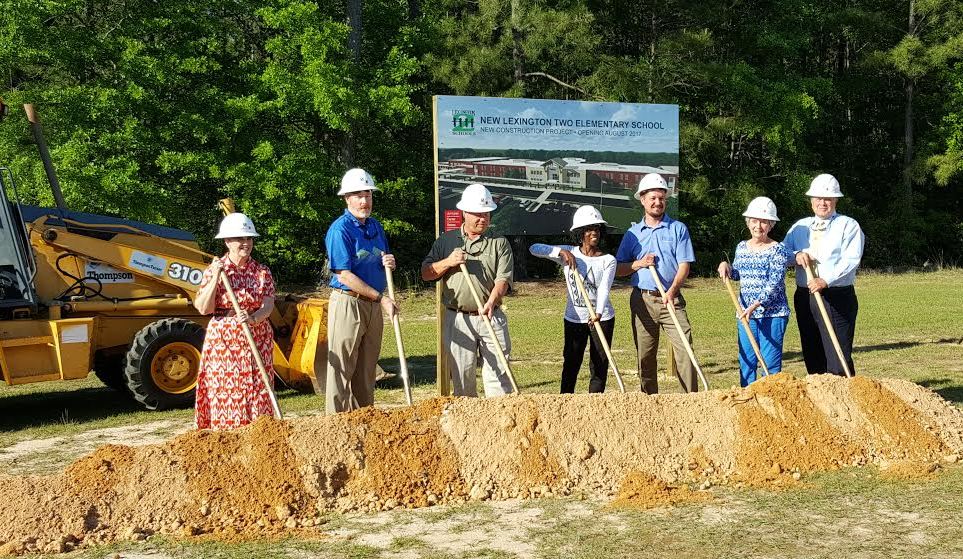 Ground Broken For New District 2 Elementary School
April 18, 2016
|
|
Comments Off

on Ground Broken For New District 2 Elementary School
|
NEWS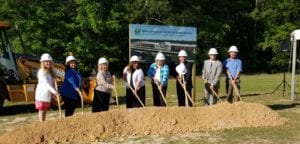 Monday was a milestone for new school construction in Lexington School District 2; with the groundbreaking for the next elementary school in Cayce.
"It feels fabulous to finally get to this point," said Linda Alford-Wooten, Lexington 2  Board Chairwoman.
Wooten said there has been plenty of planning to get to the construction stage.
"A lot of hard work goes into it. There is design and preparation. It takes time. We wanted to make sure we got it right," said Wooten.
She also said when ground is broken, it signals "to the community that it's all going to happen."
The school will be built off of 12th street Extension, adjacent to Busbee Creative Arts Center, a middle school. District 2 officials, planning and construction personnel, along with local political leaders were on site for the groundbreaking.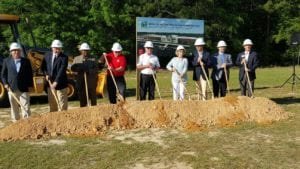 Board Member Beth Branham said it's appropriate that the kick off of construction is at this time of the year.
"We're turning dirt in the spring. That's so fitting. The time of planting, new growth and new life is in the spring. This new school represents that," Branham said.
Lexington 2 Superintendent Dr. Bill James said new school construction represents a "proactive step" by district officials. He said it's something special to be a part of.
Dr. Vicki Traufler, principal of Davis Early Childhood Center for Technology, said she is looking forward to a reunion. The new elementary school will combine students from Davis and Taylor Elementary.
"The parents are really excited that the families are coming back together," said Traufler. All students, Early childhood-through-fifth-grade will be housed at the new school.
She said some families that have had to make separate trips to two different schools for siblings can come to the same facility when the school is completed.