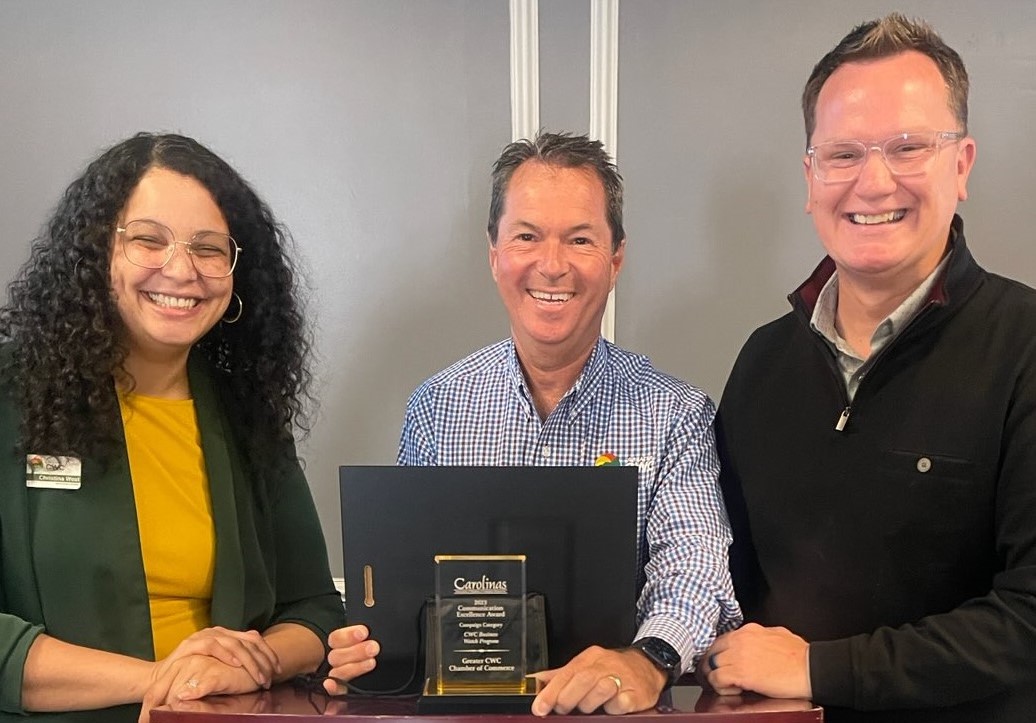 Greater Cayce – West Columbia Chamber of Commerce wins Communication Excellence Award for Chambers in South Carolina and North Carolina
April 4, 2023
|
|
Comments Off

on Greater Cayce – West Columbia Chamber of Commerce wins Communication Excellence Award for Chambers in South Carolina and North Carolina
|
NEWS, Social Media
The Greater Cayce – West Columbia Chamber of Commerce was recognized for design and implementation of the CWC Business Watch Program at the Carolinas Association of Chamber of Commerce Executives.
The C-WC chamber received the 2023 CACCE Communication Excellence Campaign Award. CACCE Executives presented the 2023 Communication Excellence Awards, Friday. The CACCE presented awards during a Staff Leadership Development Conference held at the Hilton Garden Inn in Kitty Hawk, NC.
The award designates the Greater CWC as a "back to back" Excellence in Communications Award winner. The Greater CWC also received the award in 2022 for the "Where's Tim" program.
"This is truly humbling, being recognized by your professional peers throughout the states of North and South Carolina lends credence that we are setting the Pace in Chamber business and thus serving our partners as we should." said Tim James, C-WC Chamber President and CEO.
Lindsey Miles, Vice President – Nephron Pharmaceuticals and Greater CWC Chamber Chair said, "I am so proud to lead this amazing organization, our Board of Directors remain focused on developing programs that best serve our partners and receiving an award like this proves we are on the right track."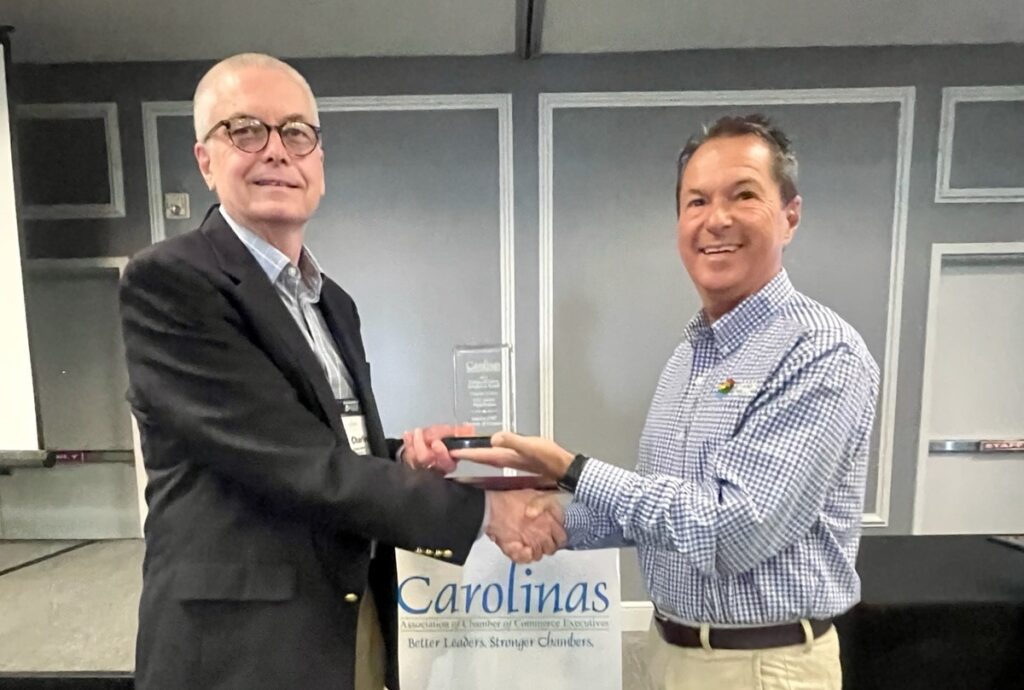 The Communication Excellence Awards recognizes outstanding communications efforts by Chambers of Commerce in North Carolina and South Carolina.
Communications were recognized in the following four categories under and over 700 members:– Advertising & Marketing – Campaigns – Electronic – Publications
Recipients were judged on originality, design and quality, and results achieved of various programs, and best reflected communication efforts taken or completed during the past 18 months.
CACCE is the professional development organization dedicated to improving the educational opportunities for Chamber of Commerce executives and staff members in North Carolina and South Carolina. CACCE equips chamber of commerce professionals with leadership skills and tools to build innovative chambers.