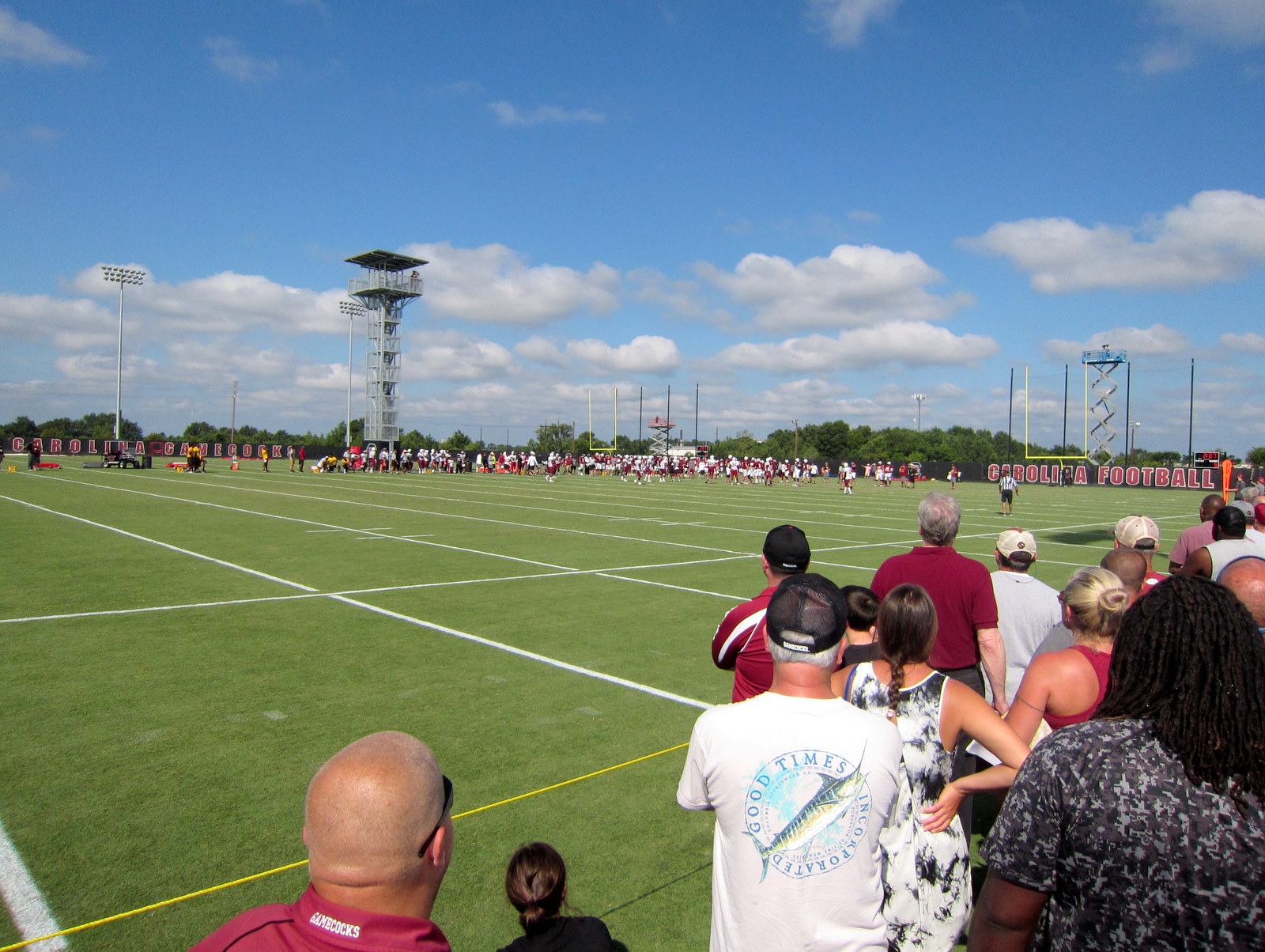 Gamecocks hold open scrimmage, Saturday, Mitch looks good
August 8, 2015
|
|
Comments Off

on Gamecocks hold open scrimmage, Saturday, Mitch looks good
|
NEWS
The Gamecock football team scrimmaged Saturday at their practice facility by the old Farmer's Market property,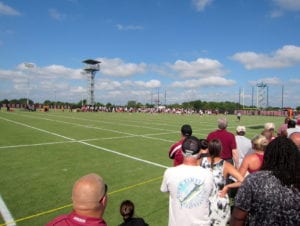 across from Williams-Brice Stadium.
It was open to the public and the live 11-on-11 practice was in full pads, and included full-contact.
Afterward Steve Spurrier spoke to the media. USC video of Spurrier comments:
Click link to: USC Athletics Spurrier Comments after scrimmage
He said the second-team offense is young with lots of freshmen on it.
Spurrier also said the starters "have been here a while." but the young guys need to pick it up. He said they were not all that sharp.
He said the scrimmage is held to find out who ballplayers are.
Spurrier said the team had a pretty good attitude. He said defensive players were in position.
Speaking of quarterbacks, Spurrier said designated first-teamer Connor Mitch threw pretty good. He said interceptions thrown were cases in which the wide receivers were not in the right place.
Mitch played a little bit better than three other Qbs who got snaps.
Spurrier said he may make one practice a week open to the public, and indicated he may open a practice to the public next Saturday, Aug. 15.
Spurrier said all quarterbacks are doing pretty well.
He said the second-team offensive line has some big guys. He sai they have to learn how to play.
Spurrier said Wide receiver Sean Odom knows what he's doing and needs to get a few more reps.