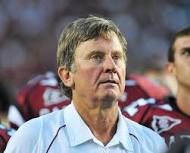 Gamecocks' downfall is excruciating to witness
October 3, 2015
|
|
Comments Off

on Gamecocks' downfall is excruciating to witness
|
NEWS
South Carolina is 2-4 in 2015, after a 24-14 loss to Missouri, Saturday. And if USC does not improve a lot quickly, there may not be many more winnable games on the schedule.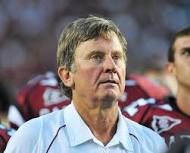 The Gamecocks' performance Saturday was downright boringly ugly. Allowing sacks, missing key tackles and playing with an offense that was all but non-existent.
But was the mess the USC football program is in avoidable?
Or a better way to ask it: After three consecutive 11-win seasons and a No. 4 finish in 2013, how did the Gamecocks fall so far, so fast?
How did an experienced coach like USC Head Coach Steve Spurrier get caught with a team so inferior to its competition, this year?
Saturday at Missouri, Spurrier started true freshman Lorenzo Nunez for the second time. But Missouri started a true freshman in Drew Lock. It was his first start, ever, in college.
Lock put on a clinic. His passes were pinpoint and he ran the ball effectively when he needed to. He did a great job protecting the ball. He was excellent. His play was the difference in the game.
Meanwhile, Spurrier's more experienced freshman threw three interceptions. The passes were not even close to his receivers. Nunez took sacks and produced one TD in 60 minutes of football. His development is nowhere near what Lock exhibited.
There is no reasonable explanation as to why Missouri would be so much more developed, at QB, or any other position, than the Gamecocks.
If you are a Gamecock fan, you have to wonder if the years at the top of the college football mountain were not squandered. When you have success, it should breed success.
At South Carolina, the success has been replaced with mediocrity. And for fans who spent years watching Spurrier pull the Gamecocks over the hump, it's excruciating to see the team slide back down to a place that no college football fan wants its team to dwell.
To see the team look so inept has to leave you wondering why, and how, this could happen? You also have to ask how do you get out of the hole that is being dug?