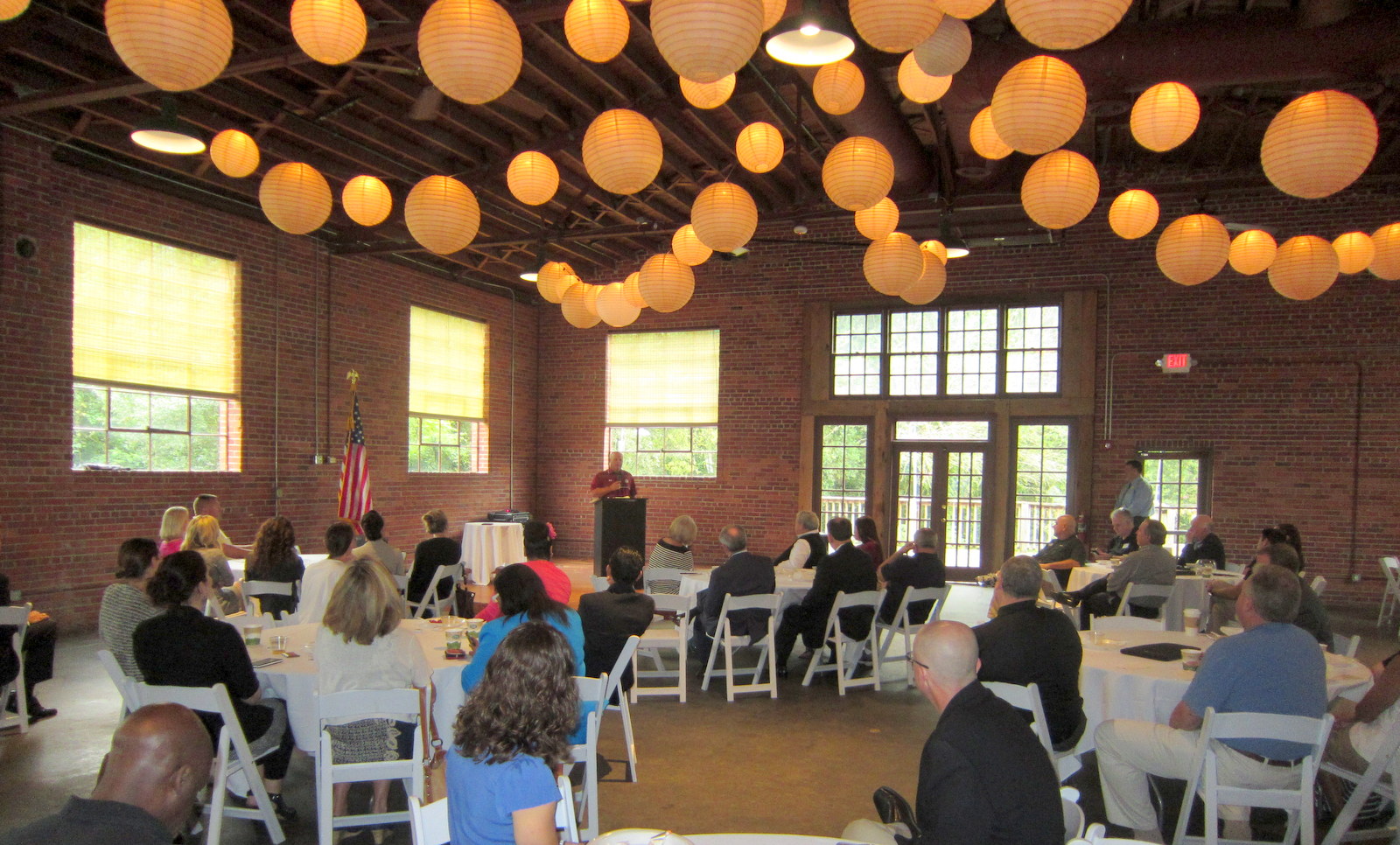 Gamecock Baseball Coach Chad Holbrook addresses C-WC Chamber Breakfast
September 23, 2015
|
|
Comments Off

on Gamecock Baseball Coach Chad Holbrook addresses C-WC Chamber Breakfast
|
NEWS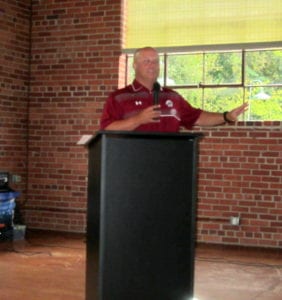 Gamecock Head Baseball Coach Chad Holbrook spoke at Greater Cayce-West Columbia Chamber of Commerce Breakfast meeting, Tuesday. It was held at The Hall at Senate's End.
Holbrook said he was not sure what he would speak of when he arrived at the meeting, but after seeing Joseph "Clay" Dixon receive the Lexington Medical Center Foundation Live Well Award, Holbrook talked about his son, Reese, who was diagnosed with cancer when he was two. Clay, now a high school freshman at Swansea High Freshman Academy, has battled brain cancer since he was six.
Holbrook said he was informed his son, Reece, had cancer after he found a bruise on him. Eleven years after that diagnosis, Holbrook said Reece is doing great.
But Holbrook said there was agony, worrying about his son's fate, before a man gave him a worry stone with a Bible verse on it. The verse told Holbrook to be strong because "God is with you." Holbrook said the man who gave him the stone was an angel.
"The good Lord put that man before me," Holbrook said.
Holbrook also called Clay an angel.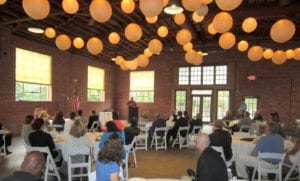 Holbrook spoke of adversity. He said the Gamecock baseball team suffered a 19-6 loss in 2010, a year in which it won its first of two consecutive National Championships.
He said USC dedicated that season to Bayler Teal, a boy who loved Gamecocks baseball. Teal died from cancer while USC was in the post-season playoffs.
Holbrook said baseball is important, but not everything.
"There are more things in life than sports," Holbrook said.
Holbrook said there is not enough funding to combat childhood cancer. To help, he started the Win Anyway Foundation. It was the Gamecocks' motto in 2010.
Holbrook also announced the Annual Reece Holbrook Sports Memorabilia Auction – Nov. 19. It's at The Zone at Williams Brice Stadium, 1125 George Rogers Blvd, Columbia, SC 29208.
Holbrook also said Country Music superstar Vince gill will be in Columbia Jan. 15 for a cancer benefit.