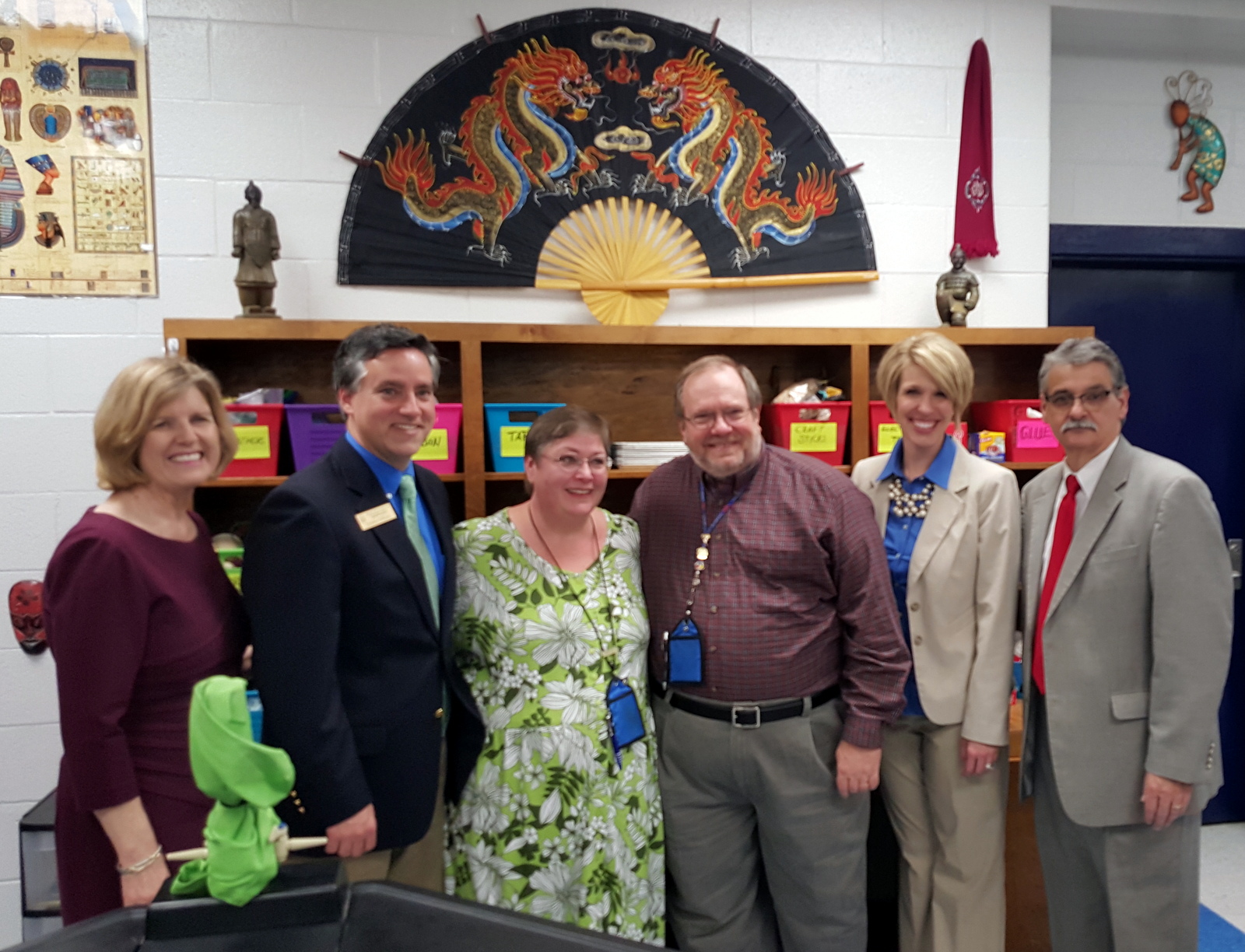 Fulmer Middle's Sabrina Williams is SC Teacher of the Year Finalist
March 9, 2016
|
|
Comments Off

on Fulmer Middle's Sabrina Williams is SC Teacher of the Year Finalist
|
NEWS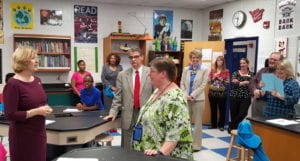 South Carolina Superintendent of Education Molly Spearman surprised teacher Sabrina Williams with an announcement Wednesday morning. Williams was named as one of five statewide finalist for the South Carolina Teacher of the Year.
Williams has also been named Lexington School District 2 Teacher of the Year and the Cayce-West Columbia Chamber of Commerce Teacher of the Year.
"I don't even know what to say.," Williams said after Spearman , Lexington School District 2 Superintendent Dr. Bill James, Fulmer Principal Megan Carrero, with other school and district officials, informed her that she had been chosen as a finalist.   Williams said she is "thrilled" and it's an "honor." She called Lexington 2 a "fantastic" place to work and said she's proud to represent the district.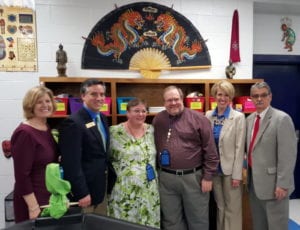 Williams' profile reads: "She developed a love for teaching after helping her young sister overcome academic challenges in school.  Sabrina believes a passion for making a difference and care for students is the foundation of being an effective teacher. She has received numerous awards, including the Michelin Golden Apple Teaching Award in 2011."
Williams has been at Fulmer for three years. She has been a teacher for 32 years. She teaches social studies and humanities. Her husband, Keith Williams, teaches band at Fulmer.
As a Teacher of the Year finalist, Williams will receive $10,000. If she is chosen Teacher of the Year for the state, she will get $25,000, a year out of the classroom to promote education, as well as the use of a new BMW for a year. She said she will use some of the money she receives to put back into her classroom.
Williams also said being selected as a finalist will allow her an opportunity to meet with other teachers and get ideas and bring them back to her students. She said she never saw the state recognition coming.