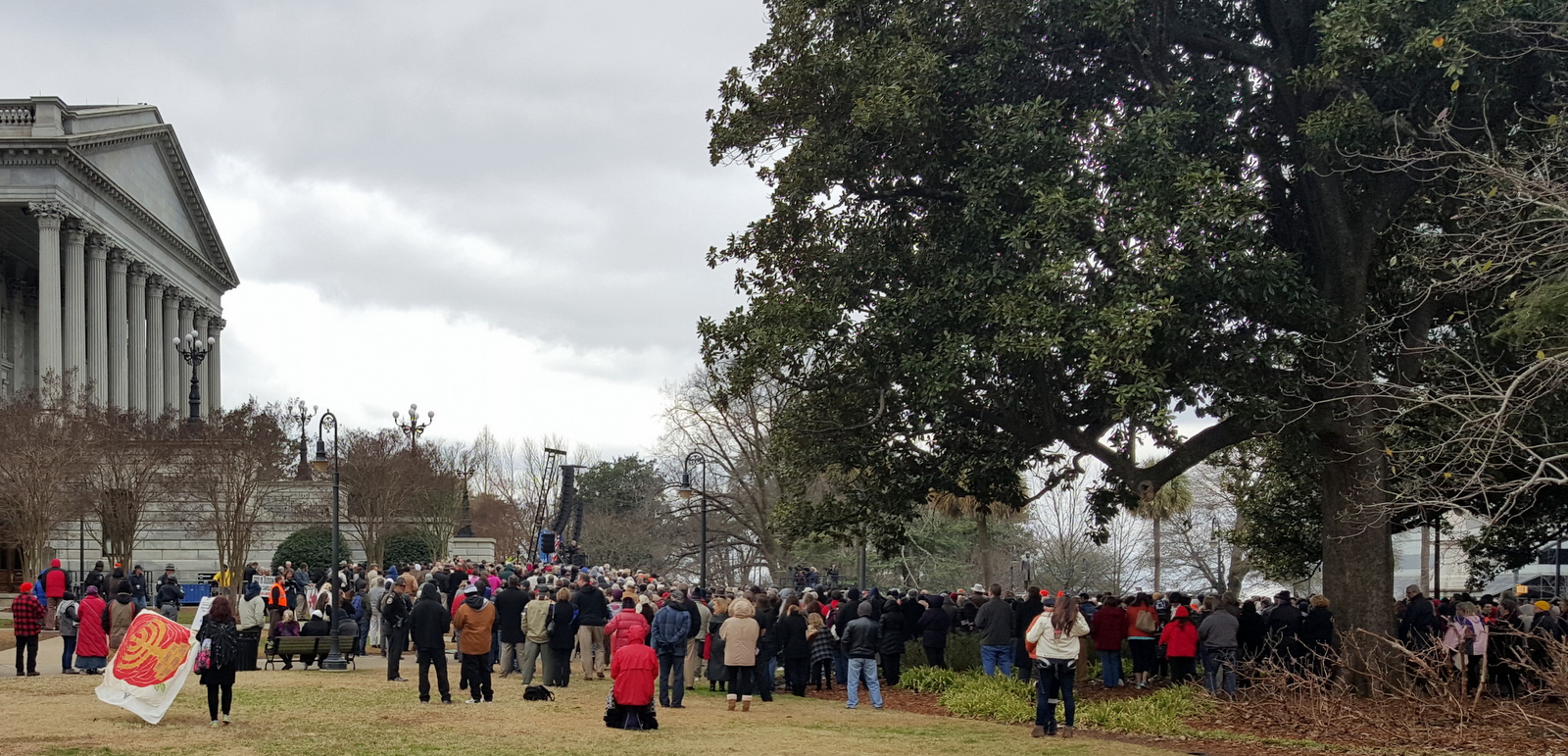 Franklin Graham draws massive crowd to Statehouse
February 9, 2016
|
|
Comments Off

on Franklin Graham draws massive crowd to Statehouse
|
NEWS
Frigid winds did not stop masses from coming to see Franklin Graham.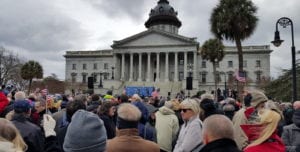 Graham brought his prayer tour to Columbia, Tuesday. Pray, Vote, Engage was his message to Christians. And a sea of people came to listen.
Graham said 20-to-30 million Christians don't vote. "They tell me my vote does not matter," Graham said. Graham did not endorse any candidate, but he said voters should vote for the most Christian candidate.
He also encouraged people who are Christians to run for office. He said the country is in a mess and decried the progressive movement and secularism are damaging us.
Pray before you vote," was more advice offered by Graham.
In closing Graham said "there is not hope for America outside of Christ."
The stop in Columbia is part of a nationwide prayer rally by Graham.
"I'm going to every state in our country to challenge Christians to live out their faith at home, in public and at the ballot box—and I will share the Gospel," Graham stated in a release.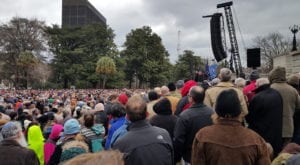 Graham is the son of renown Evangelist Billy Graham. Work with Samaritan's Purse and Billy Graham Evangelistic Association.
Graham is the head of Samaritan's Purse. It serves the poor in more than 100 countries, through programs like Operation Christmas Child and the Children's Heart Project.