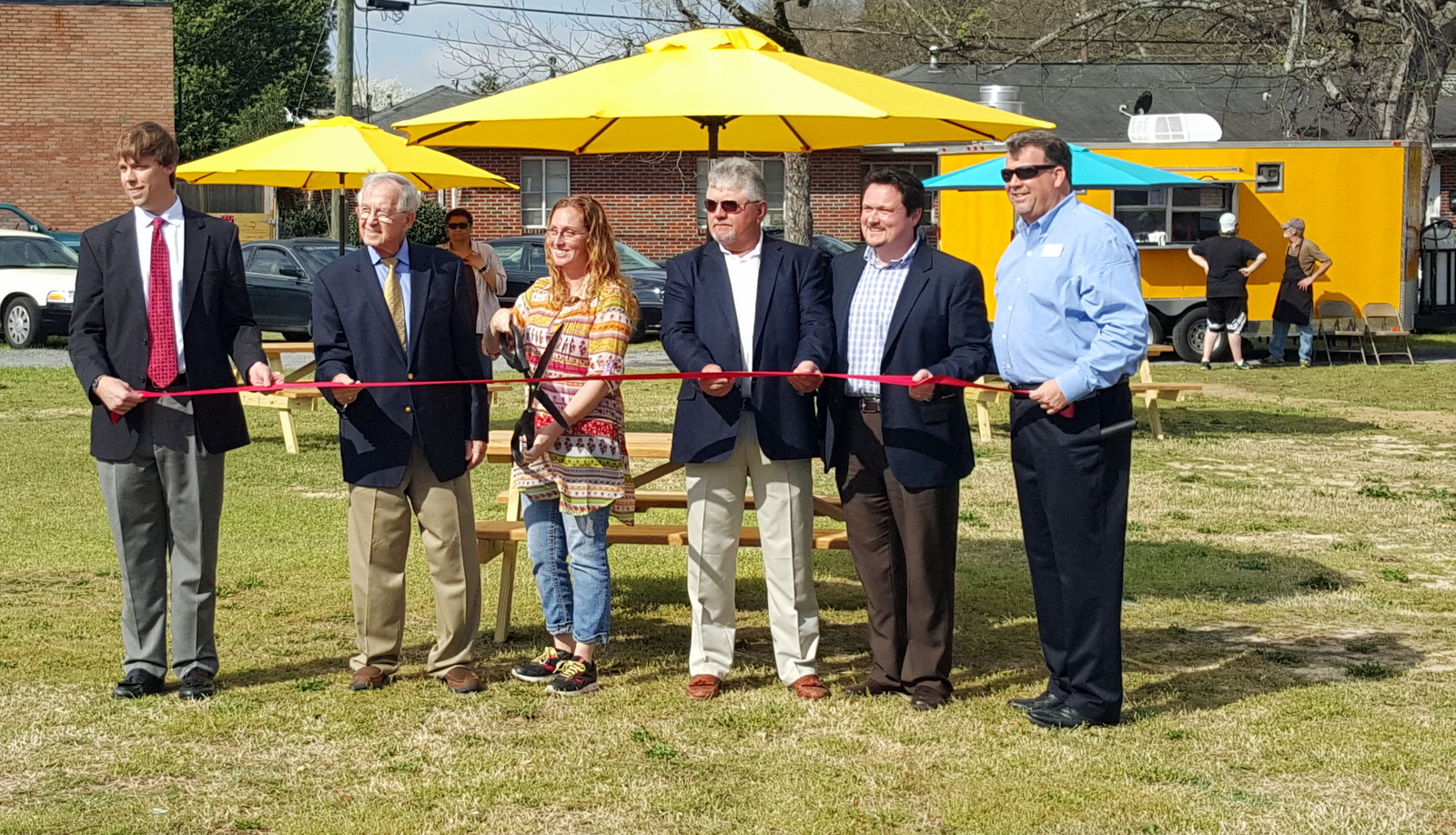 Food Truck Court cuts ribbon in West Columbia
March 14, 2016
|
|
Comments Off

on Food Truck Court cuts ribbon in West Columbia
|
NEWS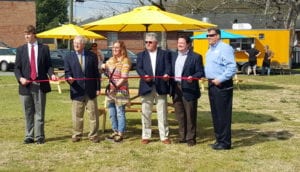 The much-anticipated Food Truck Court opened on Meeting Street in West Columbia, Monday.
"This is just one of many good things coming to West Columbia," said Mayor Bobby Horton before the ribbon was cut on the new food truck court. He said the next six months will be a period of new development for the city.
Christina Suvarna, who spearheaded the food truck court effort, said the goal is to attract diners from the downtown area of Columbia, and provide variety to the local population.
Gregg Pinner, president and CEO of the Greater Cayce-West Columbia Chamber, called the opening of the court historic. He said it's one of the first in South Carolina, and one of only a few in the nation.
There were three vendor trucks on site for opening day. Pinner, said there will be more in the coming weeks. A grand opening is scheduled for Saturday (March 19.)
West Columbia City Administrator Brian Carter said the city's officials were flexible, and worked quickly, to set up the proper ordinance structure to allow for the food truck compound.
Carter said West Columbia wants a vibrant and pedestrian friendly community, with options for consumers.
The food court will be set up with tables, chairs, shelters, parking, lighting and restrooms. When fully operational it will include up to 10 rotating food trucks at a time. The vendors will serve breakfast, lunch and dinner.
It's across from McGee Auction Gallery and two doors down from Bill's Pickin' Parlor.
The food truck court is operated on property of Bill and April McEntire, of West Columbia, who own Outdoor Wood Furniture, next door to the court.