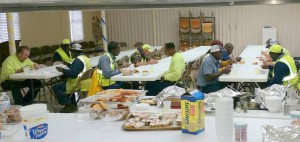 FLOCK and LICS work to restore flood families
November 18, 2015
|
|
Comments Off

on FLOCK and LICS work to restore flood families
|
NEWS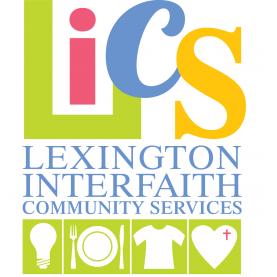 "They lost everything," said Robin Bowers.
Bowers is the executive director of Lexington Interfaith Christians Services (LICS.) She saw families whose lives were literally washed away in early October, when floods hit the Midlands. Every segment of the community was affected.
House of Raeford has a workforce of more than 850. The workers at the facilities in West Columbia and Batesburg-Leesville were hit hard.
"Our complex had 20 individual families that lost most, or all, they had.  Many were displaced,"said Chuck Underhill. He oversees House of Raeford's FLOCK ministry.
Underhill refers to House of Raeford employees as part of a family. When they were destitute, FLOCK's immediate response was to come to their aid.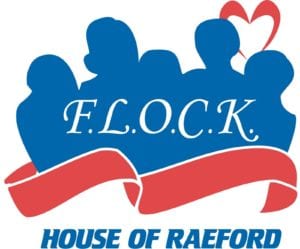 "We care about our team members and their families, and in the midst of the rain, we knew that some of our 850+ employees would be affected.," Underhill said. "House of Raeford and FLOCK looked at ways to help and realized that we have relationships with organizations that are designed to help people get back on their feet."
Underhill said a Lexington County partner was at the top of the list, when it comes to action.
"We contacted LICS and asked if they could help.  They said absolutely and we sent them a list of our employees affected," said Underhill. "The great thing about LICS is that they could help every aspect of our teammates needs.  They helped them sign up for assistance programs, file the proper paperwork with FEMA and get instruction on how they could get all the assistance available. Then they helped those who were displaced find housing options, get furniture, food, and clothing etc.  This ministry made it easiest for our teammates to get back on their feet."
It's what we do every day," Bowers said. She said LICS had the resources to aid people in distress from the flooding because of generous donations.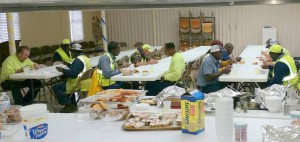 "We got truckloads of contributions from other states," she said.
Underhill said he was more than impressed with what LICS was able to do.
"Our team at House of Raeford was blown away by this help and we decided to make a $10,000 donation to LICS to help their ministry and hopefully allow them to help countless others."
In addition to funding LICS, House of Raeford donated thousands of pounds of chicken to the relief effort.
Pastor Dow Welsh of Holland Avenue Baptist Church in Cayce said that chicken was used to feed first responders on days when there were few lunch options for work crews in Cayce and West Columbia.
"It allowed us to help people," said Welsh.
Since House of Raeford processes chicken, it wanted to help using the product it does best.
"So we partnered with great organizations all over the Midlands to donate chicken and help feed as many people as possible," Underhill said. "It is humbling to know that in those initial days and weeks following the flooding, chicken grown here, processed here, donated here and then cooked here, was able to help those in need right here."
House of Raeford donated chicken to:
Christ Central Ministries- more than 10,000 pounds;
Harvest Hope Food Bank – more than 40,000 pounds;
Holland Avenue Baptist Church – 200 pounds;
S.C. National Guard—200 pounds;
Richland County Sheriffs Department—200 pounds.