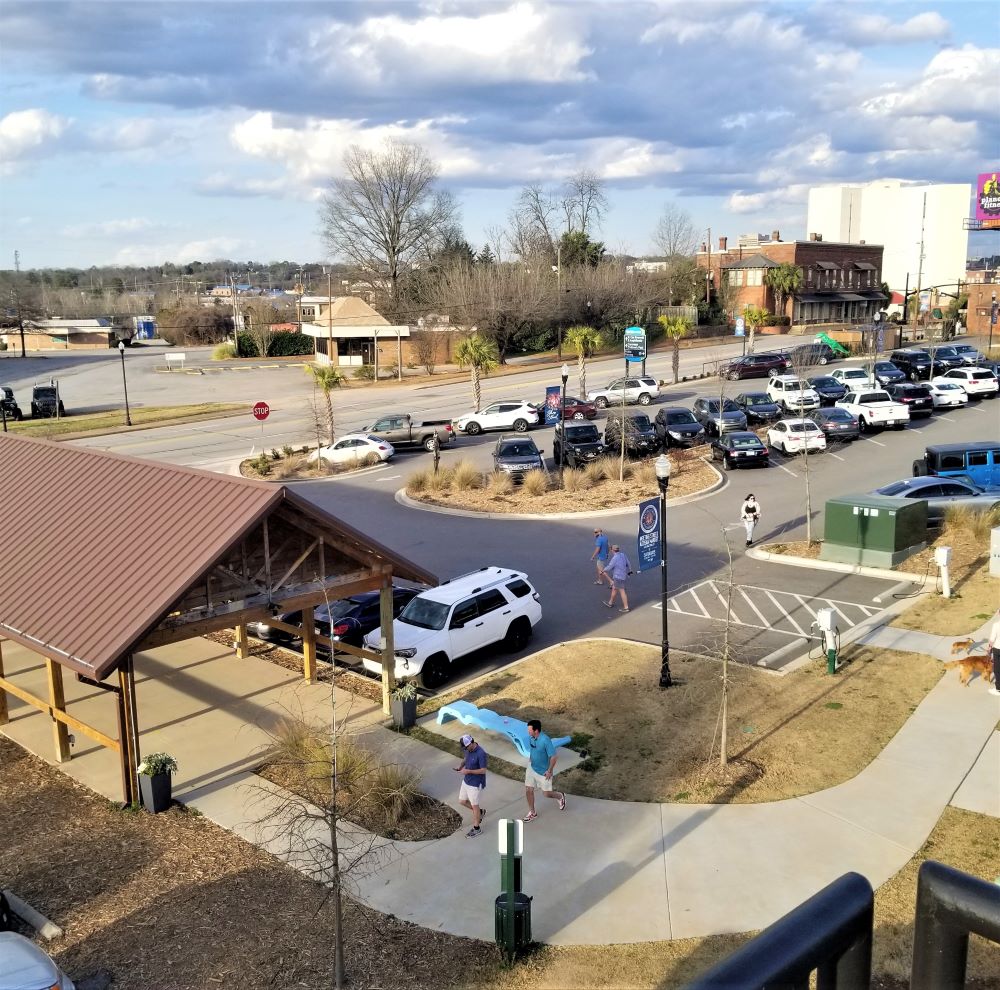 First Friday and the Artisan Market – West Columbia is a great weekend destination
March 3, 2021
|
|
Comments Off

on First Friday and the Artisan Market – West Columbia is a great weekend destination
|
NEWS
With the establishment of so many new, high-profile businesses, West Columbia is drawing a lot of attention.
"We're the hotspot now," said Jim Oaken, who has owned State Street Pub for 18 years. "West Columbia is the place to be."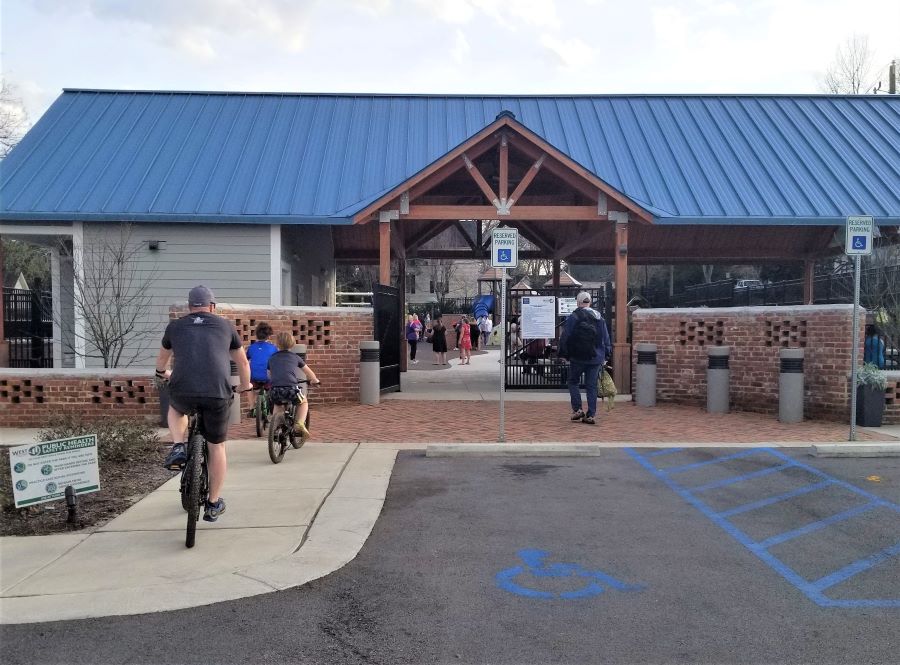 Oaken said he has seen his volume of clientele increase since the Brookland development was built at the corner of State and Meeting streets. He said the opening of Savage Craft Ale Works at 430 Center St. has also resulted in more traffic. "I'm glad to see it happening in West Columbia."
There is a First Friday of the month event in the 100 to 300 blocks of State Street Friday from 6 p.m. until 9 p.m. At First Friday you can see a lot of wonderful and unique things, like the Alleyway Mural that leads from State Street to West Columbia's Interactive Art Park.
State Street Pub will have its doors open for First Friday. Other businesses supporting First Friday are: The Warehouse, State Street Trading Company, New Brookland Tavern and Rob Shaw Gallery and Framing.
Rob Shaw said he will be featuring work by artist Ashley Warthen for First Friday. "We love First Friday," said Shaw. "We get good traffic on First Friday events."
Shaw said he will partner with Jay White who owns The Warehouse at 313 State St.
"We'll have an outdoor bar with wine and beer in the parking lot between our buildings," Shaw said. He said they moved the bar to the outside for safety purposes in the COVID era. Shaw also said there is plenty of parking in lots around his gallery and adjacent to The Warehouse.
If you want to dine, State Street also boasts some of the best restaurants in all of the Columbia Metro area, including Cafe Strudel, Al's Upstairs, Terra, and Black Rooster at the northeast corner of Brookland.
In addition to shopping, food and drink, West Columbia's Carraway Park at the Riverwalk (212 Hudson Street) and Riverwalk are drawing large crowds as the weather warms.
"I love coming to Riverwalk for a stroll and then I take my kids to the Childrens' Park to play," said Cole Calliher. She said she and her husband Will live in the Forest Acres section of Columbia, but they love coming to West Columbia to get outside.
"Riverwalk is so nice. I love the nature surrounding it. And the kids love the park," Calliher said. "They can't wait to come back."
The day after First Friday, the Meeting Street Artisan Market is open every Saturday, from 9:30 a.m until 1:30 p.m. at the Interactive Art Park, 425 Meeting Street. The market includes vendors selling original art, crafts, foods, and produce.
Free parking is available in:
the Interactive Art Park,
the City Parking Garage on Court Avenue
Capitol Square off Sunset Boulevard (Please use the proper crosswalks)
Support local vendors, interact with the unique sculptures throughout the park, and then head to State and Meeting Streets, and Court Avenue to continue shopping and dining. For the latest information, follow the event on Facebook: CLICK HERE.
Breakfast/Lunch/Dinner Options in Walking Distance
Café Strudel
The Hideout in WeCo
Savage Craft Ale Works
New Brookland Tavern
WeCo Bottle & Biergarten
Palate
Terra
Black Rooster
Al's Upstairs
This week's Meeting Street Artisan Market vendors are:
Art from the Hollow
CBell DoodlesDesigns by Bird
Downstairs Stitchery
eep creative
Faithful Foods, Inc.
Fluid Art by Joni Trezza
Mopickles
Reveca Camacho Designs
The Hope Chest
Masks are required. The vendors are socially distanced. A handwashing station and hand sanitizers are placed around the market.