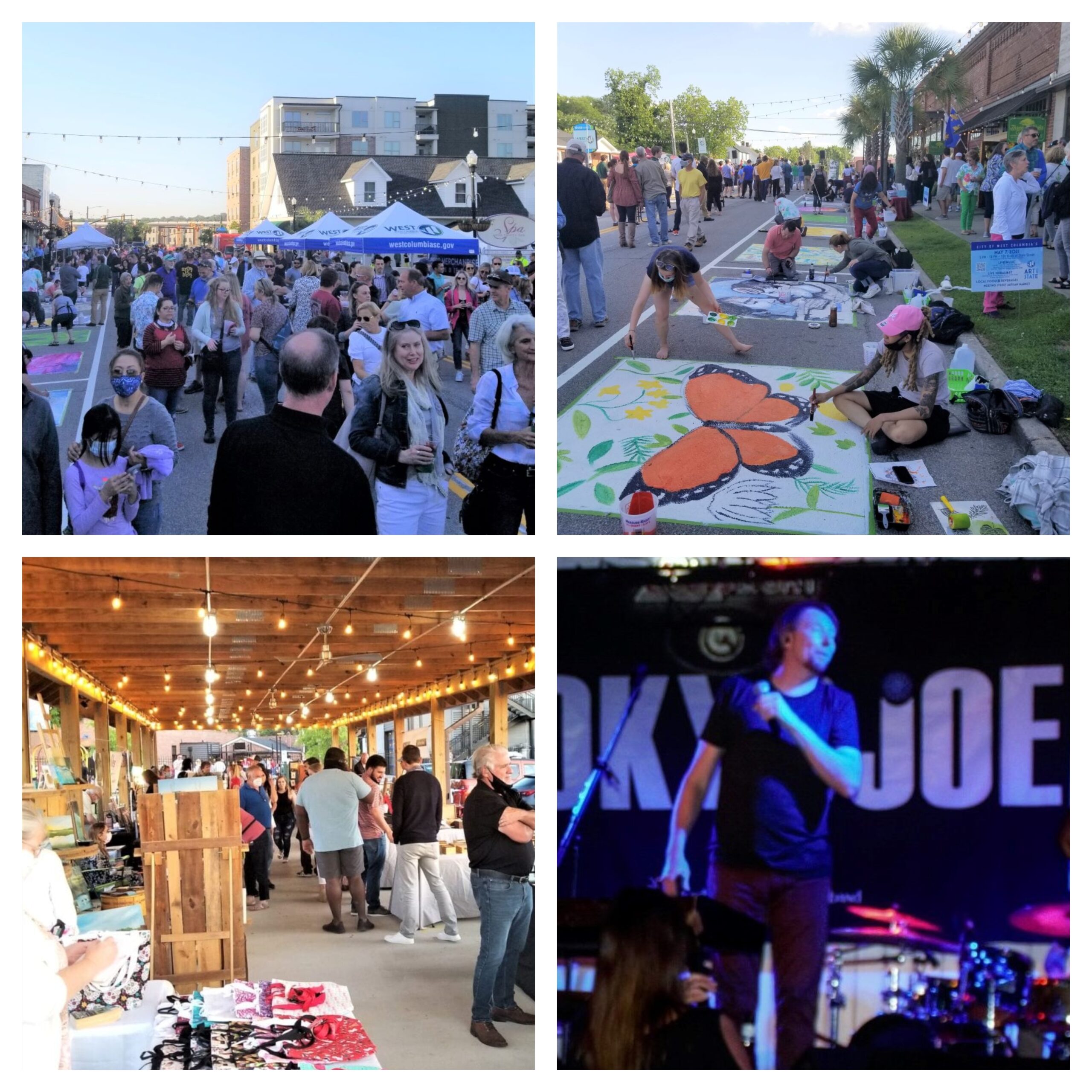 Fall Back Fest promises to rock West Columbia with Tokyo Joe, Friday
November 4, 2021
|
|
Comments Off

on Fall Back Fest promises to rock West Columbia with Tokyo Joe, Friday
|
NEWS
There is going to be a big celebration in West Columbia. The City of West Columbia invites you to the 5th Annual Fall Back Fest. It will take place from 5:30 p.m. until 9:30 p.m. Friday (Nov. 5) in the 100 Block of State Street.
"I'm looking forward to the Fall Back Fest," said West Columbia Mayor Tem Miles. "Our COVID numbers are down and we're hoping people will want to get back out and enjoy socializing."
State Street, beginning at Court Avenue and ending at Spring Street, will be closed from 1 p.m. until 11 p.m. and Center Street beginning at State Street and at Shuler Street will be closed from 5 p.m. until 11 p.m.
There is free public parking too, at: the Brookland Public Parking Garage – 310 Court Avenue; the Interactive Art Park – 425 Meeting Street; Carraway Park at the Riverwalk – 212 Hudson Street; Capitol Square Parking Lot – 483 Sunset Boulevard (Please use appropriate crosswalks on Meeting Street.)
Fall Back Fest will feature live music from crowd-favorite Tokyo Joe. The band is scheduled to take the stage from 7:30 until 9:30. Going Commando wll play from 5:30 until 7 p.m. "We're having wonderful bands," said Miles. "Tokyo Joe is one of the best bands in this region. They play a lot of the songs you love to hear."
In addition to the music, the Meeting Street Artisan Market will be open for a special night edition to kick off the holiday shopping season. And businesses on State Street will have specials for the event in conjunction with the November State Street Art Crawl.
Jay White is the owner of The Warehouse at 312 State St. It is a consignment shop that buys and sells furniture, lighting, home décor, vintage items, antiques, artwork, and more. The Warehouse has a large variety of salvaged architecture, repurposed items, and items that need a creative touch.
"I believe people are ready to get out and enjoy themselves," said White. The Warehouse will set up in their parking lot and team with the Rob Shaw Gallery with refreshments and cocktails for visitors. Local artists will be selling their art in the parking lot, too. White also said there is free parking behind the Warehouse and 40-to-50 more free parking spots in the River District Church parking lot. "I expect a big crowd because we're going to have great bands," White said.
Greg Bickley is the leader of Tokyo Joe. He said he's looking forward to the Fall Back Fest, too. "We're anticipating a good show Friday," Bickley said. "People have been responding well to us since things are opening back up. Friday, we will let the crowd dictate which songs we do. We don't plan a playlist ahead of time. But we really want to put on a good show for West Columbia and the Fall Back Fest."
The left column is a list of businesses open for Fall Back Fest and on the right is a list Artesian Market Vendors
Three Oaks Florist and Interiors
Ed's Editions BookStore
Cherry's Delight
Spa 131
State Street Trading Company
West Point Coins
Rob Shaw Gallery and Framing
Gentleman's Quarters
The Warehouse SC
Tall Oaks Boutique
Jak's Essentials
Studio 221
AG's Artistry
Art that Works
Benji Hicks Art
Big Sid's Happy Place Designs
Bitz of Memory
Brickhouse Gourmet Coffee and Tea Company
Cindy's Turn fka: Tuppgun
Colleen Doodles
eep creative
Entangled Jewelry
John-Nicole Creations
MILKA METHOD CANDLE CO
Mopickles
Reveca Camacho Designs
The Hope Chest
TW's Art Shop
Live Mural Art left column and Food and Beverages right column
Alyssa Castelluccio
JJ Burton
Dylan Fouste
Lucas Sams
Alicia Leeke
Christine Lufty Crawford
Alan Pearsall
Abstract Alexandra
Michael Krajewski
Shaina Manuel
Caricatures: Kate Batten
State Street Pub
New Brookland Tavern
Primal Gourmet
Terra
WECO Bottle & Biergarten
The Hideout in WECO
D's Wings
Cafe Strudel West Columbia
Black Rooster
Al's Upstairs
Fleur de Licious Creole
Corner of State and Meeting Streets
Enjoy responsibly and call an Please use the UBER/LYFT pickup area at the West Columbia Interactive Art Park located at 425 Meeting Street. We look forward to having you back next year.
Uber/Lyft Code: https://r.uber.com/rYwijEbAYjO