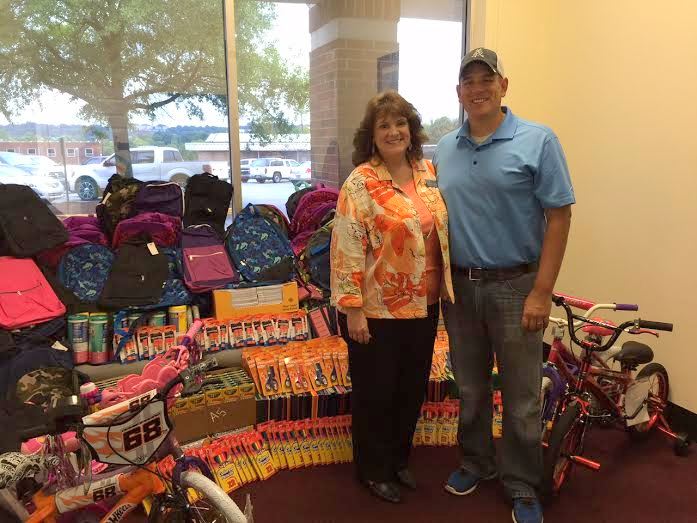 F.L.O.C.K. donates school supplies to elementary schools
August 17, 2015
|
|
Comments Off

on F.L.O.C.K. donates school supplies to elementary schools
|
NEWS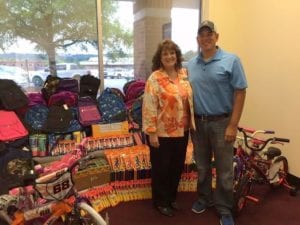 The 2015-16 school year begins in Lexington School District Two, Wednesday. And a local charity is helping some needy students.
The non-profit organization, House Of Raeford FLOCK has donated $2,000 in school supplies to three local elementary schools Friday in preparation for the 2015-2016 school year.
The presentation of school supplies were made Aug. 7, at Davis Early Childhood Center for Technology, Saluda River Academy for the Arts and Batesburg-Leesville Elementary School.
The schools were chosen due to their proximity to the operations that House of Raeford has in West Columbia and Batesburg-Leesville. The West Columbia facility is on Sunset Boulevard.
Members of F.L.O.C.K met with the principals at Davis Early Childhood Center for Technology and
Saluda River Academy for the Arts in early August to discuss the needs of students.
Dr. Vicki Traufler requested four bicycles for Davis Early Childhood Center.
"Our students will be motivated by these bicycles to be at school on time every day," Traufler said. "We want to encourage them to be at school every day because we know that is part of being a successful student."
Chuck Underhill of F.L.O.C.K,said helping is important.
"It is our opportunity to jump in and help," said Underhill.
"They are making a difference every day in the lives of children and we are excited we have had the
opportunity to provide assistance in helping many children start the school year off in a great way. We
understand the great work that will be accomplished with these supplies."
Items donated included: book bags, pencils, paper, scissors, crayons, colored pencils, erasers, folders, Clorox wipes, bicycles, expo markers, clip boards, glue sticks and copy paper.
Davis Early Childhood Center for Technology is in Cayce and Saluda River Academy for the Arts is located in West Columbia. Batesburg-Leesville Elementary School is in Batesburg-Leesville.
FLOCK  is an arm of House Of Raeford, Columbia Farms.