Estates answers residents' questions about Brookland development
January 14, 2016
|
|
Comments Off

on Estates answers residents' questions about Brookland development
|
NEWS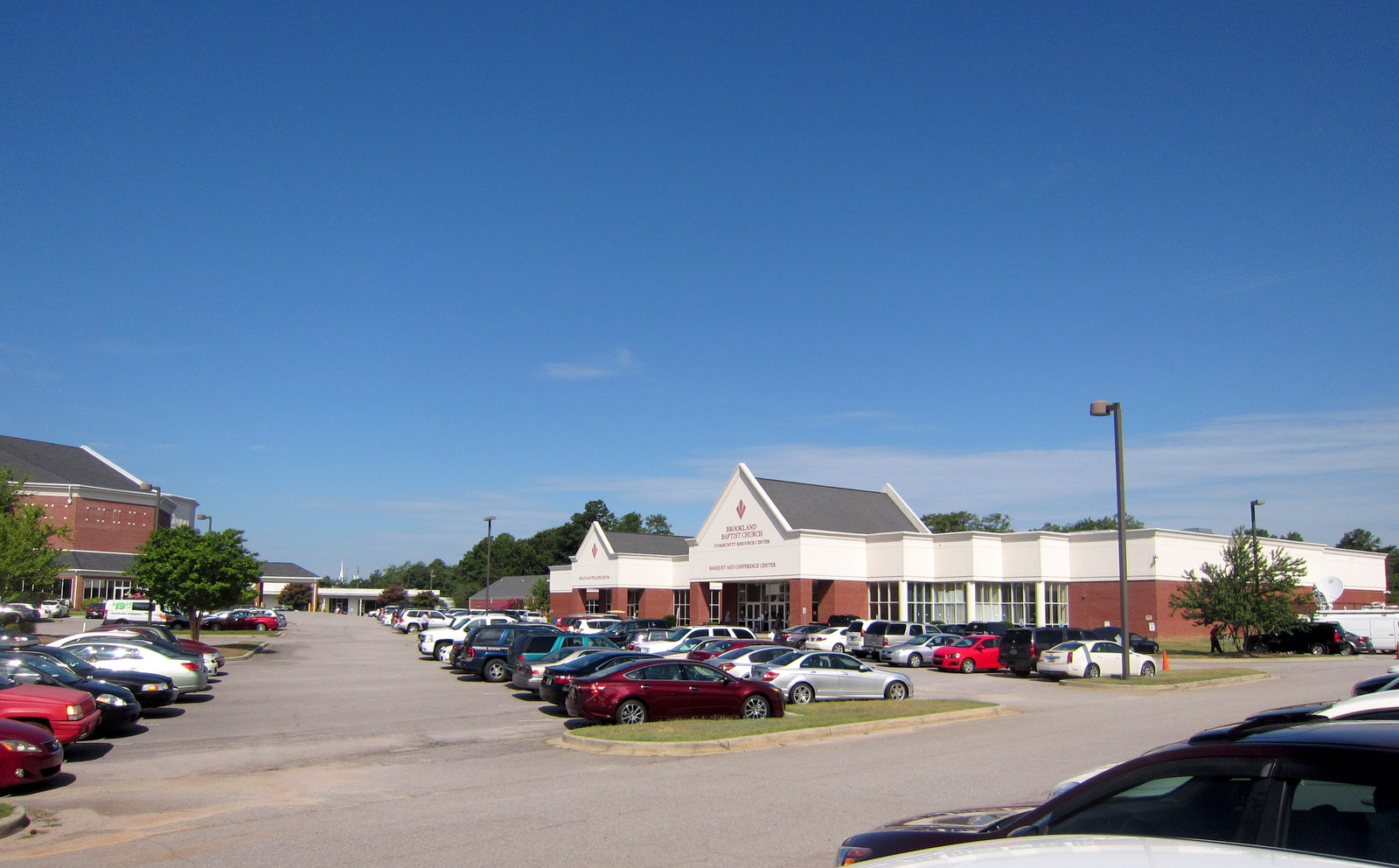 A pedestrian walkway, parks and skyline views are parts of the Brookland plan.
Matt Mundy, representing Estates Co., described the $60-million residential, retail and commercial project proposed for the West Columbia Vista, at State and Meeting Streets.
He said it will be "iconic" and visible from the Statehouse.
Mundy, and Estates staff, agreed to meet with residents and provide more detail of the development before West Columbia votes to make it a Planned Unit Development – or not –  on Jan. 20. About 50 people showed up for the meeting at the B Avenue American Legion Hut. There were lots of questions in the hour-and-a-half session.

Brookland could have up-to 235 residential units and 400 parking spaces in a two-level parking garage. One level would contain 125-to-135 public parking spaces, with entry on Court Avenue. The other level would be for Brookland residents and have a separate, private entrance.
There will be some roadside parking on Court, too, Mundy said.
West Columbia Councilman Tem miles said the city is considering parking meters on State Street, near the project. Not to generate revenue, but to make sure there is turnover in parking spaces.
He also said the city is looking at other lots for parking too, in order to handle traffic drawn to the area. Miles and Mundy said Brookland will be a catalyst to draw continued growth and development to the vista area.
"It will have stair-stepping buildings to create those view corridors," said Mundy. He also said the plan is to create a water-wall feature on State Street, too.
Mundy described the Brookland building at Alexander and Meeting as three stories of residential units, over a bottom floor of retail space. In all, Brookland will have 30,000-sq-ft of retail space, Teresa Hodge, of Estates Co., said. There will be a packet park there, too, if current plans are followed.
Hodge also said traffic engineer Mike Ridgeway of SRS Engineering met with the SC Department of Transportation, and plans are to eliminate the left turn from Alexander Street, onto Meeting. The plan would also not include a Meeting Street entrance to Brookland. And plans include a three-way stop at Court and Oliver Streets in the New Brookland Mill Village.
One of the buildings, described by Mundy, would be two-to-four stories with a plaza on State Street.
Another part of the plan allows for a 30-ft wide pedestrian-and-bike-friendly walkway from Alexander Street to State Street.