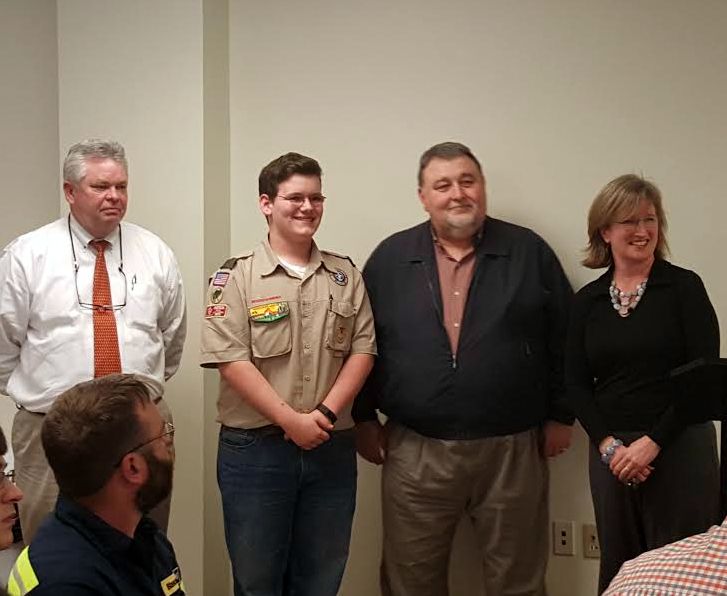 Elijah Jordan recognized by Cayce for Little Free Library project
February 3, 2016
|
|
Comments Off

on Elijah Jordan recognized by Cayce for Little Free Library project
|
NEWS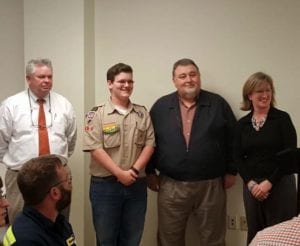 Elijah Jordan built Little Free Libraries as an Eagle Scout Project. Close to 10 of the four-feet tall boxes have been placed around Cayce. Jordan was honored for his effort at the Cayce City Council meeting Tuesday. Cayce Mayor Elise Partin also accepted a Little Free Library to be put somewhere in  Cayce.
The Little Free Library is a spot for children who may not have access to books to get books and read. Several churches paid for the materials that Jordan used to make the libraries.
Two of the pastors from the churches that have the Little Free Libraries on the premises were  at the meeting and stood with Jordan as he was recognized by Partin.