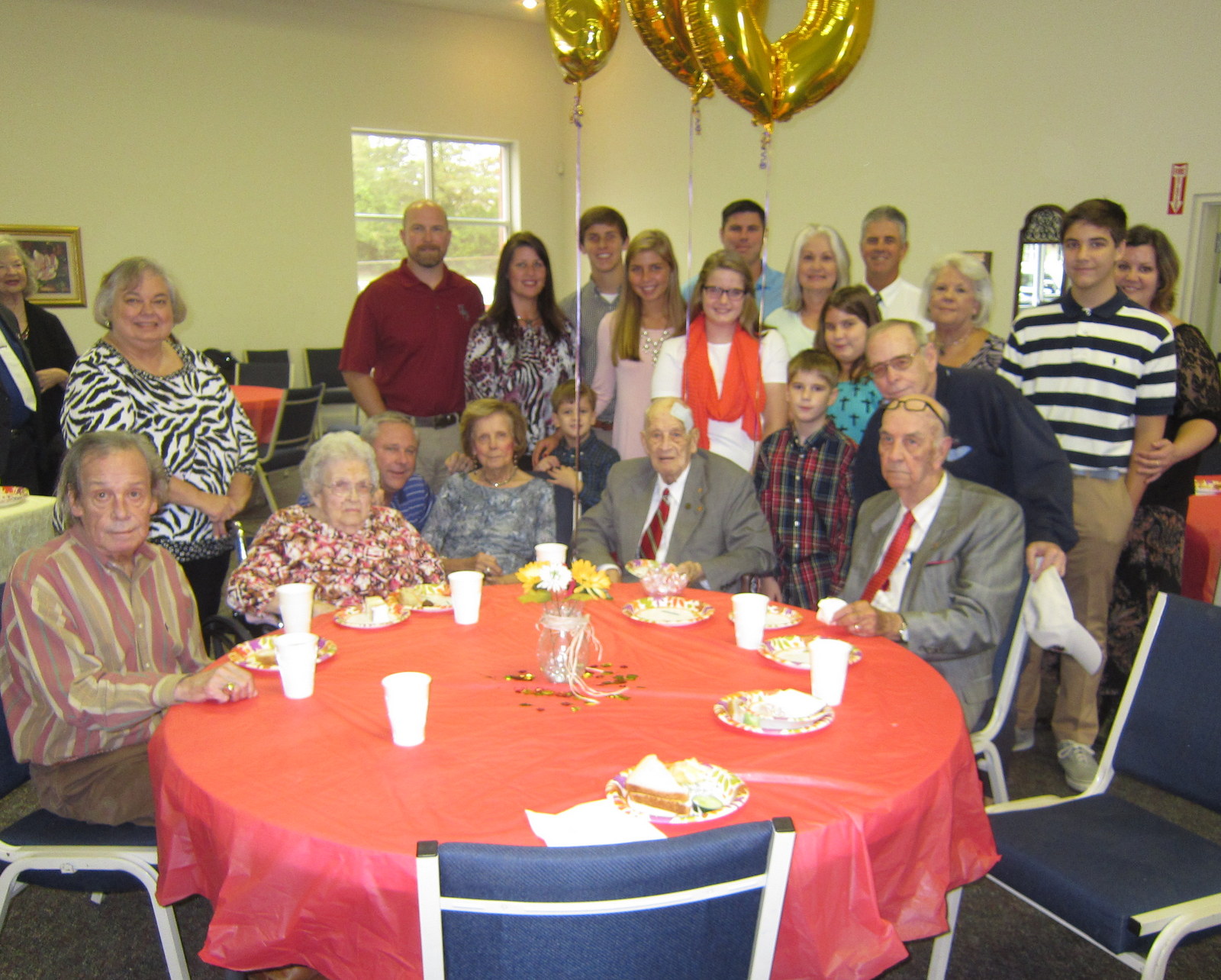 Earle Williams celebrates 100th birthday with family and friends
September 28, 2015
|
|
Comments Off

on Earle Williams celebrates 100th birthday with family and friends
|
NEWS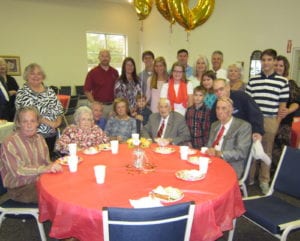 Mr. Earle Williams got a chance, Sunday, to see how many lives he has touched.
He was given a 100th birthday party, Sunday at Brookland United Methodist Church in West Columbia.
"It's wonderful. I really appreciate it," Williams said of the celebration to honor him.
Williams, who was the mayor of West Columbia from 1955-to-1975, is a 1934 graduate of Brookland-Cayce High School. He earned letters in football, baseball and track at BC. He is in the school's Hall-of-Fame for baseball. Williams, a veteran of World War II, also played Textile League Baseball for Mt. Vernon Mills, where he worked as a purchasing agent for 40 years. He played golf into his 90s, said his nephew Bill Mooneyhan.
"I enjoyed every day of it," Williams said of his years of playing sports. "I looked forward to it."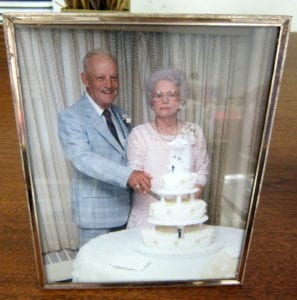 Williams, and his brother Billy Williams, 90, started the Little League Baseball program in the Cayce-West Columbia area.
State Sen. Nikki Setzler said he never knew of a time that he did not know Mr. Williams.
"I've known him for 60 years, at least Setzler said. He also said Williams influenced a lot of people, many of them youngsters.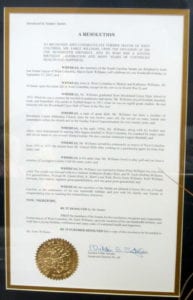 Setzler presented Williams with a resolution from the South Carolina Senate commemorating Williams' 100th birthday.
Williams' wife, Elaine, is deceased.
Keri Rish, Williams' granddaughter, said she remembers he grandfather peeling apples for her, her brother Quenn Rish, and her cousins, Kelly Edwards, Kevin Williams.
Their house was a warm house, filled with her her grandfather's laughter, Rish said. With a lot of good memories, especially at Christmas.
Rish also said her grandfather taught her to play golf, and she uses his clubs that she had re-gripped and sized for her.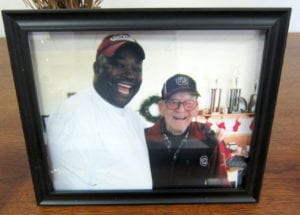 Cathy Rish, Williams' daughter said he was a great father, full of love and caring for other people.