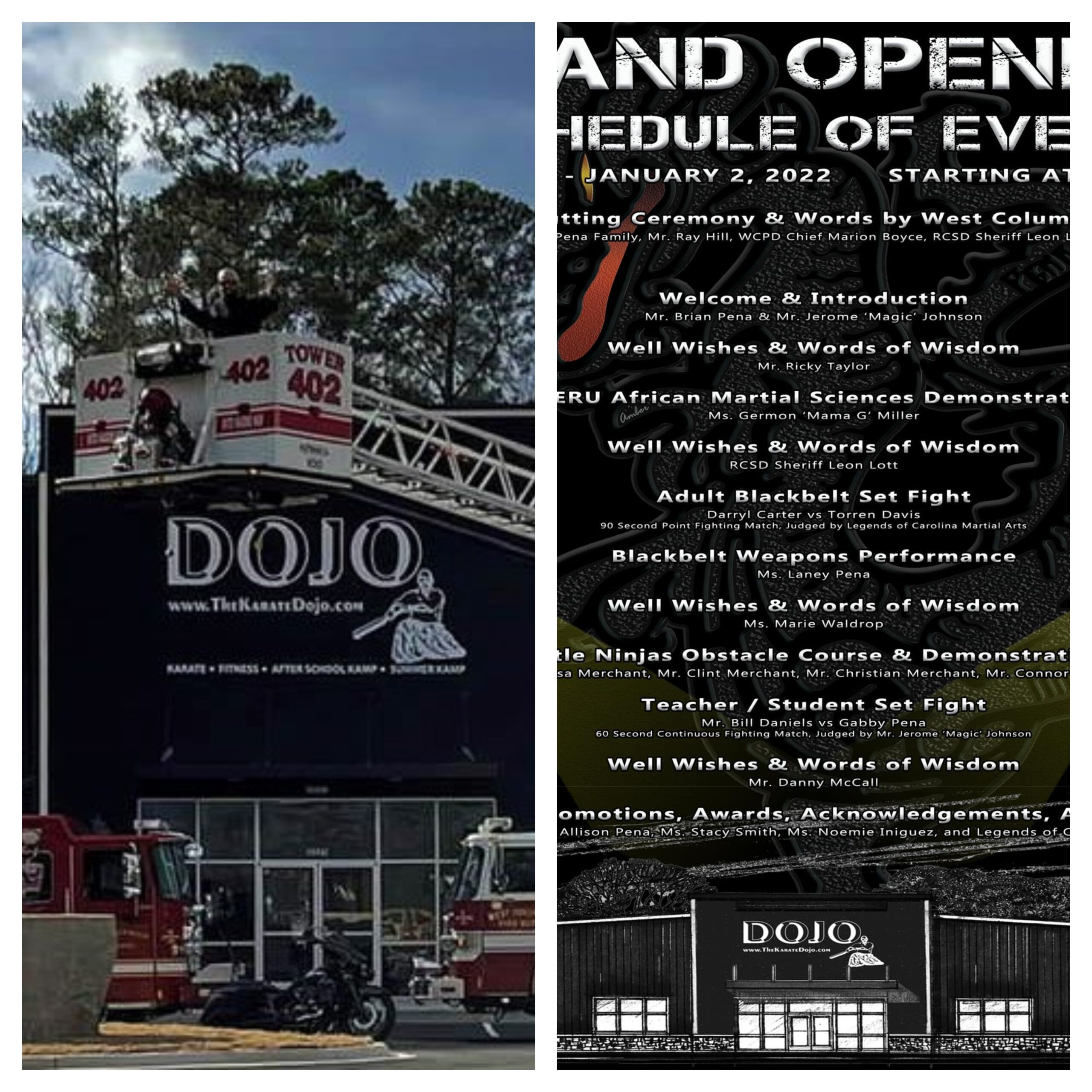 Dojo Grand Opening, Sunday, features West Columbia Mayor Tem Miles, C-WC Chamber President Tim James
December 28, 2021
|
|
Comments Off

on Dojo Grand Opening, Sunday, features West Columbia Mayor Tem Miles, C-WC Chamber President Tim James
|
NEWS

The Grand Opening of the new Karate Dojo is from 4-7 p.m. Sunday (Jan. 2.)
The Karate Dojo, owned by Sensei Brian Pena, opened almost 20 years ago. It has been housed in a 9,500 sq-ft. space in Sunset Court. The Dojo is moving to a newly built 16,000 sq-ft. facility next door, across from the Food Lion on Sunset Boulevard.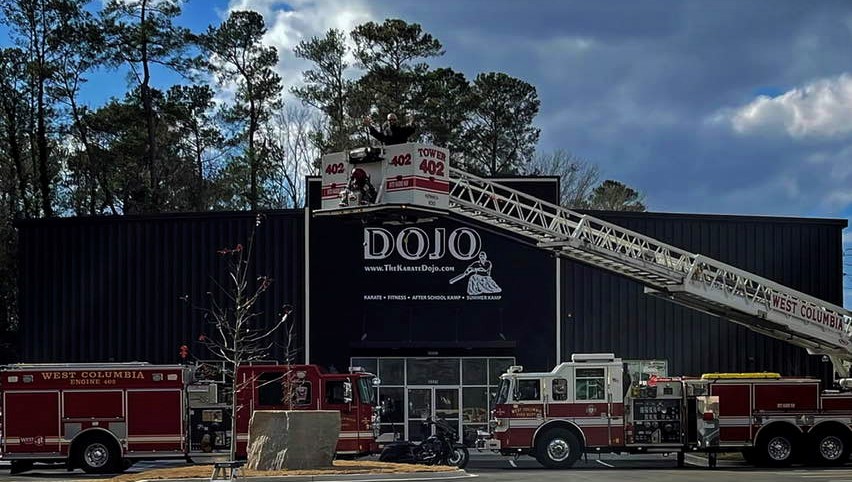 The new two-story Dojo has multiple observation windows, exercise equipment for parents to use while watching their kids train, homework rooms, a Loveland Coffee coffee bar and several new office spaces. There is a platform for outside training and a time capsule on the property, too.
Pena said West Columbia Mayor Tem Miles will be at the Grand Opening, along with Greater Cayce-West Columbia Chamber President Tim James. Richland County Sherrif Leon Lott and West Columbia Police Chief Marion Boyce will also attend the Grand Opening.
Pena said: "James is a former Dojo parent and Law Enforcement professional that shares in our pure joy and excitement for this very special day. My family and I are thankful for all the Chamber does for our community."
The Schedule of Events for the Dojo's Grand Opening includes: Cotton Candy, Prize Drawings, Bounce Houses, and more Activities.
Pena said the ribbon cutting ceremony will be held at 4 p.m. sharp with West Columbia Mayor Tem Miles and other local dignitaries. Then the doors will be opened to the public for an approximatly 45-to-60 minute schedule of demonstrations, promotions, awards, acknowledgments, appreciation, and more.