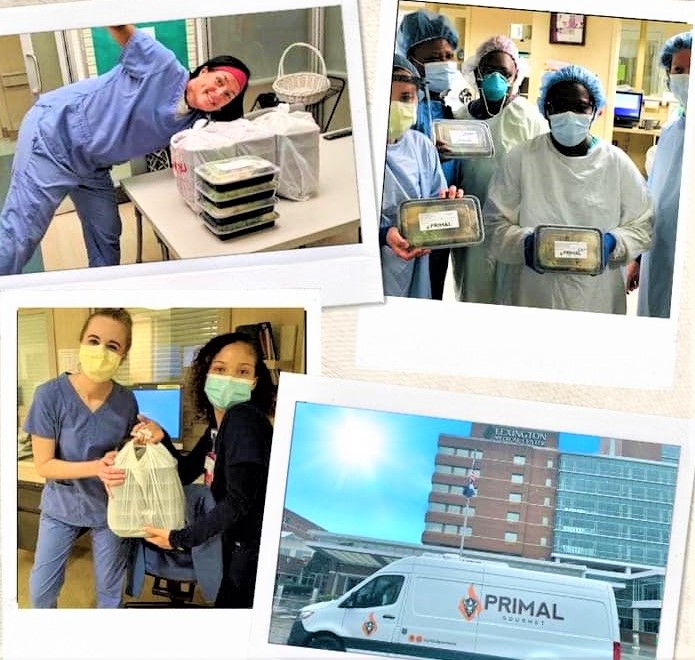 COVID rising, Primal Gourmet donating meals to exhausted healthcare workers at Lexington Medical Center
August 24, 2021
|
|
Comments Off

on COVID rising, Primal Gourmet donating meals to exhausted healthcare workers at Lexington Medical Center
|
NEWS
The number of COVID cases has spiked recently and the beds at Lexington Medical Center are again being filled with virus patients. The hospital's staff is working to treat the sick.
"They are doing the hardest work right now to fight this virus," said Gregg Martin, the owner of Primal Gourmet, 725 Meeting St., West Columbia. "They're just exhausted."
To help feed the frontline workers at LMC with a healthy meal, Primal Gourmet is collecting donations. Martin is matching all donations dollar-for-dollar and buying meals for the hospital staff and delivering them.
"We are feeding our heroes in the hospitals. " Martin said. Primal Gourmet started delivering the meals last Thursday.
"So far, we have donated 500 meals," said Valerie Barrineau, client relations manager for Primal Gourmet.
This is the second year Primal Gourmet has worked to feed hospital staffs fighting COVID.
"Last year we donated just over 8,000 meals," said Jennifer Boyd, Primal Gourmet's general manager. She said that program ran for more than three months. Boyd also said most of the donations this year have been smaller in size, but she encouraged larger companies concerned with the rise in COVID, and its impact, to contribute.
Barrineau said any company donating can have their logo displayed on the meal containers.
Donations can be made via: Venmo @primalgourmet or https://primalgourmetsc.com/give-back
You can also call: 803-509-0604 or 803-995-0629.