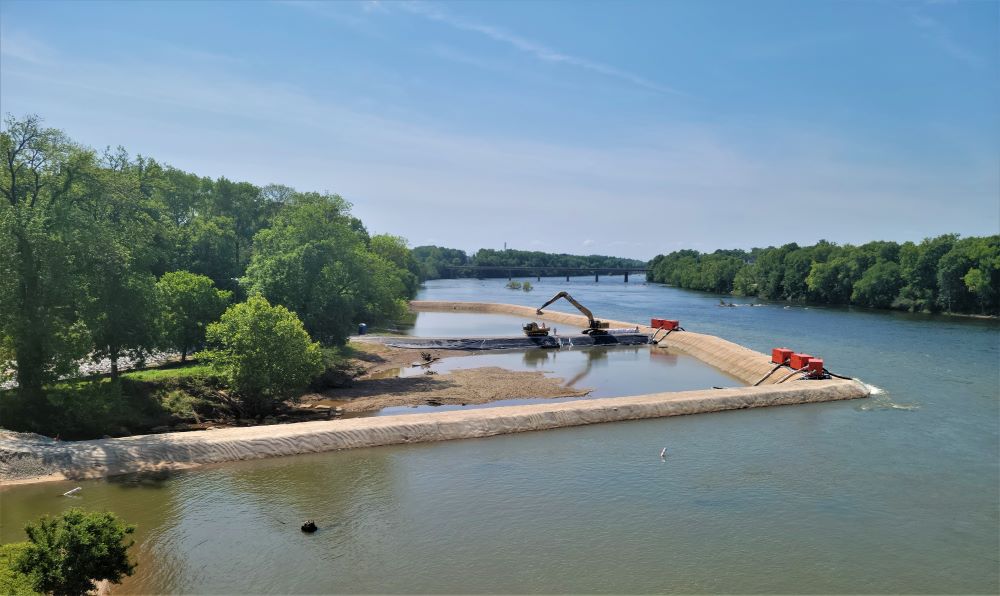 Congaree River clean up includes search for Civil War artifacts, first year of clean up was huge success
April 27, 2023
|
|
Comments Off

on Congaree River clean up includes search for Civil War artifacts, first year of clean up was huge success
|
NEWS, Social Media

The SC department of Health and Environmental Control is reporting that year two of work is underway on the Congaree River between the Gervais Street Bridge and the Blossom Street Bridge in West Columbia and Cayce. Crews are working to remove sediment from a site where coal tar from oil lamps fastened to the bottom of the river decades ago. Click for a link to report
DHEC reports that workers are back on the Congaree River Sediment Site. For the first few weeks, they will be installing a berm in the center of the Area 1 Cofferdam. The berm will help in drain behind the cofferdam.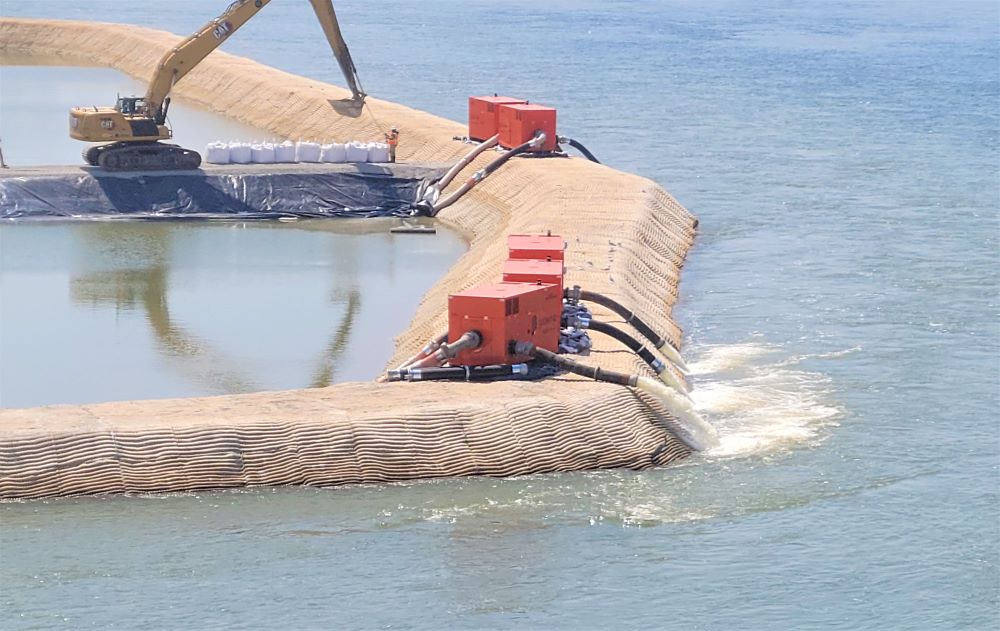 Crews will also be working on sealing any areas on the inside of the cofferdam where water may be seeping through.
By mid-May, removal activities will begin. As material is removed, it will be examined for any Civil War artifacts or munitions. In order to maximize production, the site will operate six days a week this year, but no trucks will be hauling material on Saturdays. Weather permitting, the Area 1 cofferdam is expected to be completed this summer.
DHEC also reported: Year one of work was a huge success and concluded on Oct. 7, 2022. The river cooperated and stayed at comfortably low levels throughout the working season.
During year one, Dominion Energy:
Completed the rock cofferdam for Area 1
Armored the rock cofferdam for Area 1 with a concrete injected liner
Conducted unexploded ordnance evaluations for Area 1 and Area 2
Began leak testing and sealing