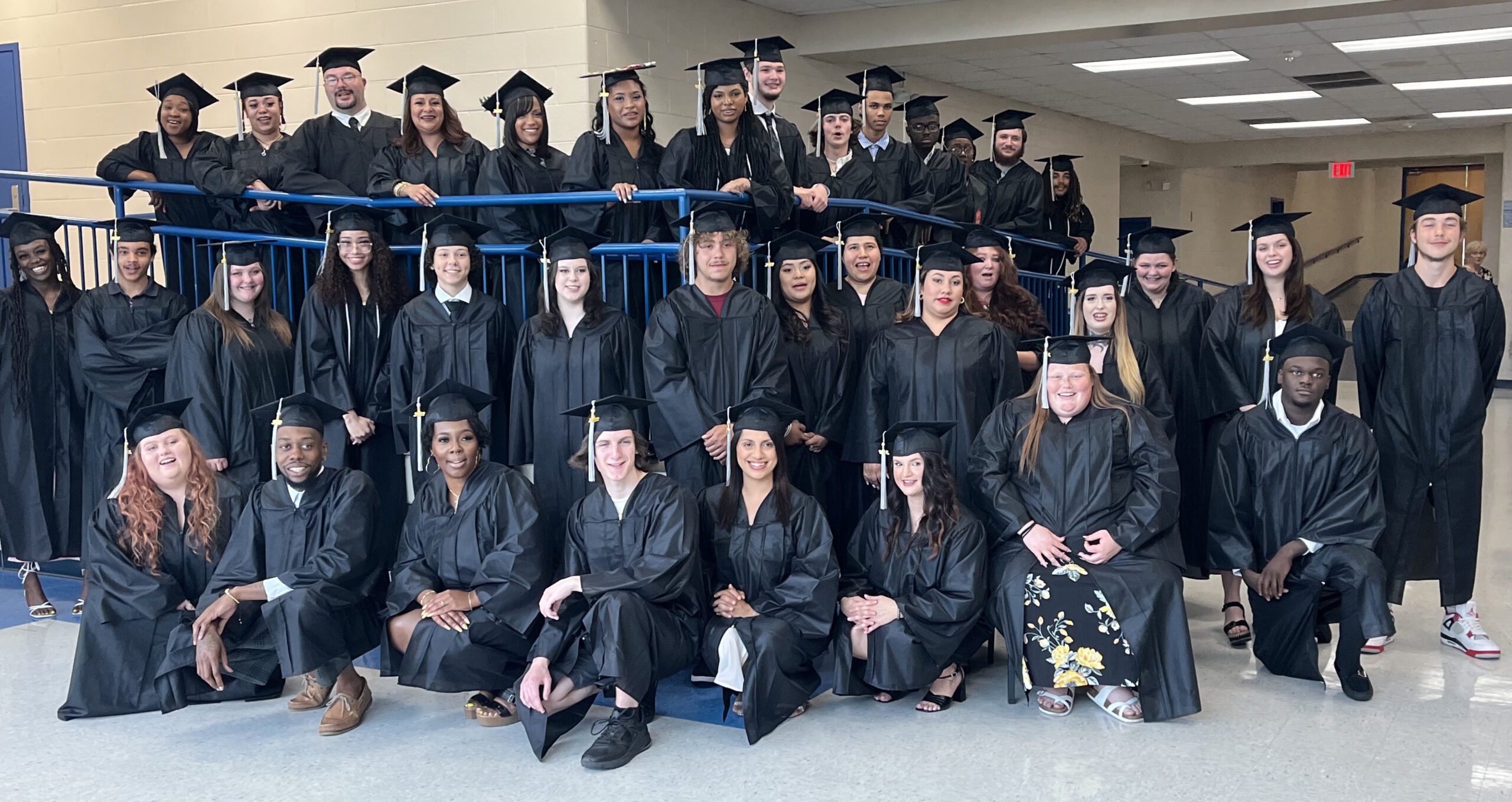 Close to 120 students graduating with GEDs and high school diplomas from Lexington 2's adult education program
May 25, 2023
|
|
Comments Off

on Close to 120 students graduating with GEDs and high school diplomas from Lexington 2's adult education program
|
NEWS, Social Media
Close to 120 students are graduating with GEDs and high school diplomas from Lexington Two's adult education program, and many of them walked in a graduation ceremony Tuesday night at Airport High School.
Families, friends, district educators, board members, and other guests gathered to mark the milestone. This year's graduates are heading off to career, college, professional training, and military service.  
The Lexington Two adult education program, which operates in conjunction with Lexington Four, includes a number of classes — all free or with a nominal registration fee — for students who left school without a diploma. In addition to GED preparation and high school diploma completion, the adult education program offers academic refresher and a popular English for Speakers of Other Languages (ESOL).
Once students finish the adult education program, there is additional support, including a College and Career Navigator (CCN) who will assist students in transitioning from the adult education program to either a post-secondary education option or career placement.
To learn more about adult education options or to make an appointment, call (803) 739-4048 (West Columbia/Cayce location) or (803) 399-7979 (Gaston/Swansea location).