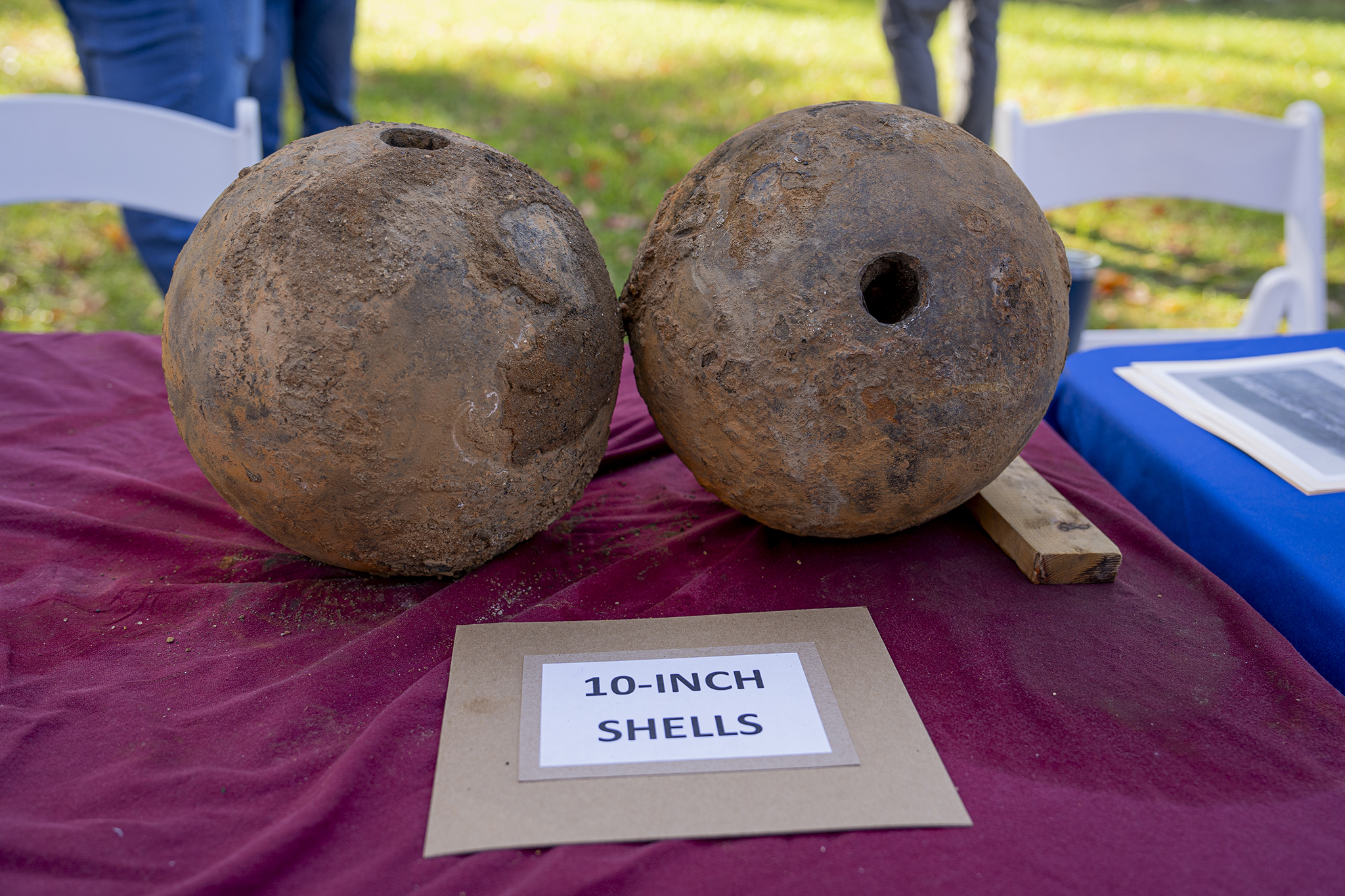 Civil War artifacts placed on display at Congaree River event after tar clean-up is completed
November 14, 2023
|
|
Comments Off

on Civil War artifacts placed on display at Congaree River event after tar clean-up is completed
|
NEWS, Social Media
Dominion Energy held a celebration, Monday, upon the completion of the $20 million Tar Removal Project on the Congaree River.
The clean-up was conducted between the Gervais Street Bridge and the Blossom Street Bridge. In addition to removing decades-old coal tar from the bottom of the river, munitions from The Civil War were unearthed. The effort was finished in early October, a year ahead of schedule. Crews began building cofferdams in June of 2022. They then pumped out water at two locations to work on the dry riverbed.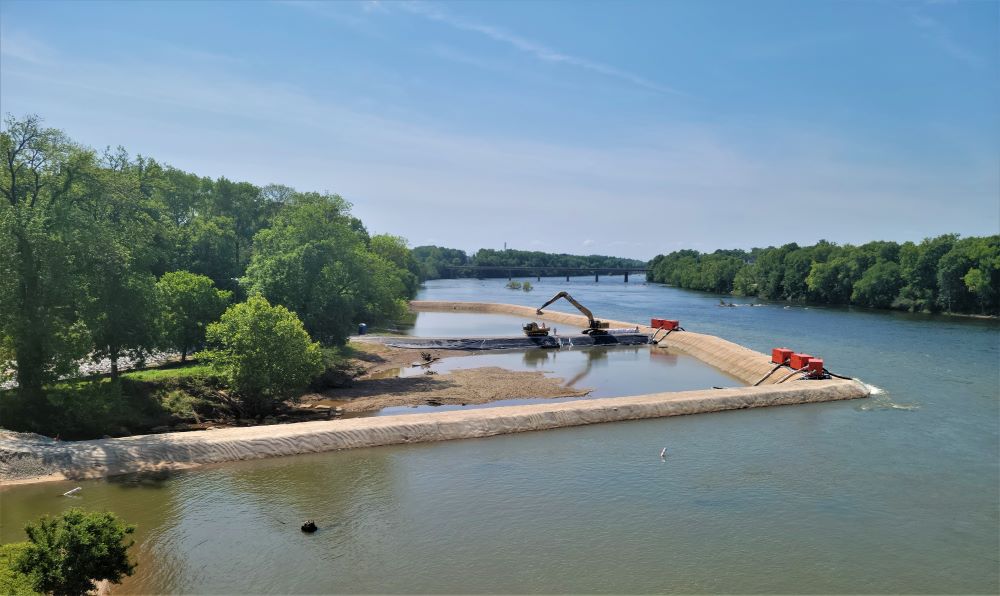 TRC archaeologists recovered hundreds of artifacts from the river sediment, including cannonballs, a Confederate sword, grape shot balls and other Civil War weaponry dumped into the river in 1865.
More than 35,000 tons of tar sediment was removed and taken to a landfill. Sean Norris of TRC, the archaeologists company, said the site was monitored to find artifacts. The sediment that was removed will also be examined to see if more artifacts are in the dirt.
Gov. Henry McMaster, Columbia Mayor Daniel Rickenmann and Dominion Energy South Carolina President Keller Kissam attended the ceremony.
The coal tar on the river bottom was created at a manufactured gas plant located near what is now the South Carolina State Museum. The tar was deposited by predecessor companies beginning a century ago. The gas was produced from coal and oil that was used for lighting, cooking and heating local homes and businesses. The tar build-up was discovered in 2010.
What was said about the Cofferdam Project:
"This was a highly unique project that had never been attempted anywhere in the United States in a river at this scale," said Keller Kissam. "Its successful completion is a testament to the excellent coordination and relationships among our employees, regulators, contractors and stakeholders who helped guide the work. There were many who doubted that it could be done, but I'm here today to say proudly that not only did our exceptionally talented and dedicated team do it, they did it in a manner that sets the example for others to follow."
"Protecting our environment and natural resources is a top priority for Team South Carolina," said McMaster. "Healthy waterways benefit us all and ultimately lead to a happier and healthier state. I thank Dominion Energy and all of those involved for getting this project done ahead of schedule."
"The river levels over the last two years were very cooperative," Dominion Energy Director, Environmental Tom Effinger said. "It helped our crews finish work in the river a year earlier than originally scheduled. I'm very proud of the way our contractors found innovative ways to overcome the numerous challenges to make this happen for the good of our community."