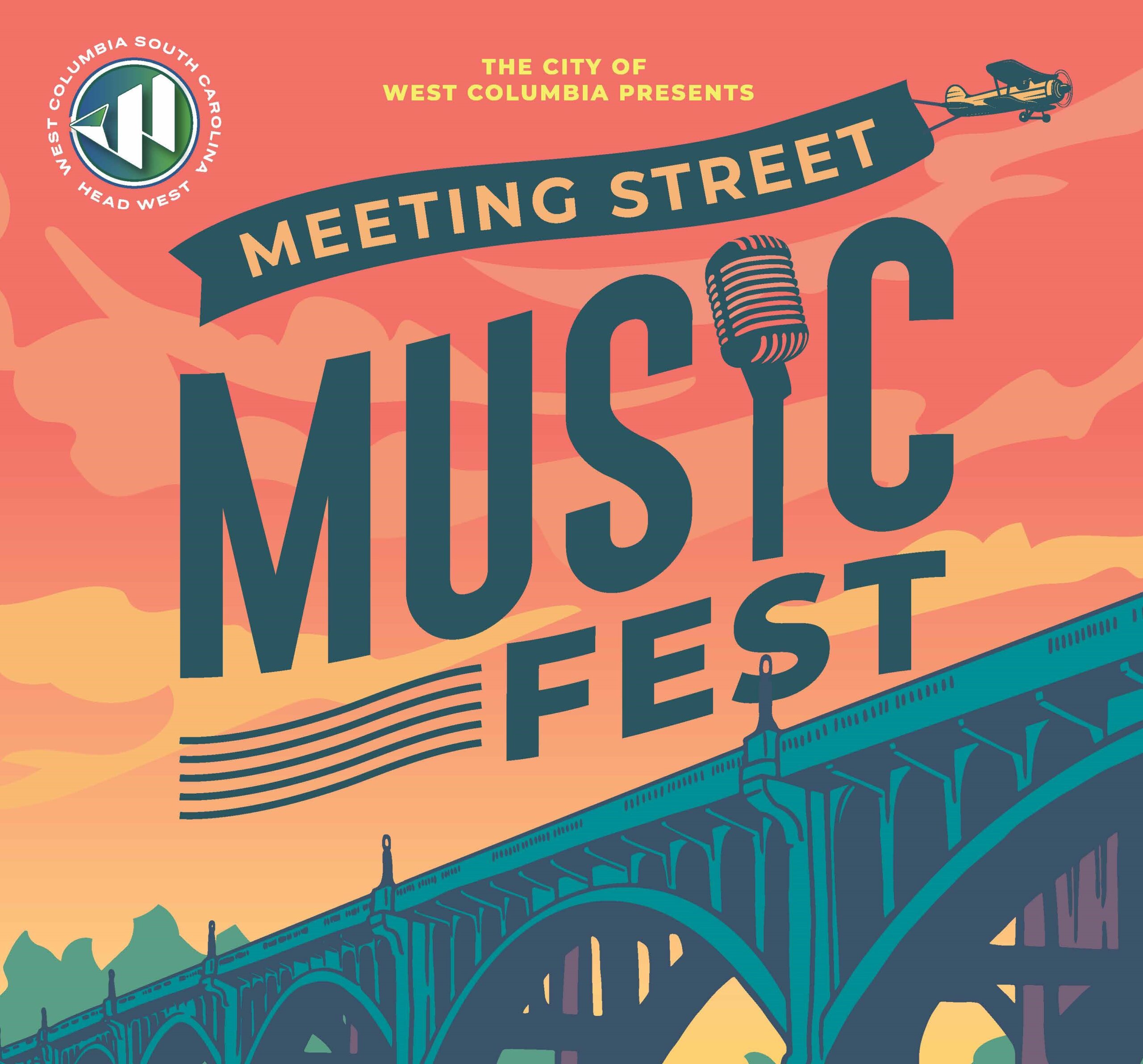 City of West Columbia's Inaugural Meeting Street Music Fest Promises an Unforgettable Experience of Live Music and Entertainment
July 12, 2023
|
|
Comments Off

on City of West Columbia's Inaugural Meeting Street Music Fest Promises an Unforgettable Experience of Live Music and Entertainment
|
NEWS, Social Media
The City of West Columbia is thrilled to announce its first-ever Meeting Street Music Fest, to be held on the 500 – 700 Blocks of Meeting Street, West Columbia, on Saturday, Sept. 16, from 4 – 8 PM. This highly anticipated event will showcase an incredible lineup of multiple genres of music, including nationally and regionally renowned artists.
Prepare to be captivated by the soulful sounds of The Reggie Sullivan Band, Turnstiles – The Ultimate Tribute to the Music of Billy Joel, and national R&B recording artist, Meli'sa Morgan. Renowned for her chart-topping hits that have dominated the Billboard charts, Meli'sa has consistently reached the pinnacle of success with multiple top 5 and top 10 songs. With an impressive repertoire of sold-out shows around the world, including London, UK, Manchester, and Amsterdam, Meli'sa Morgan has shared stages with music icons such as Patti Labelle and The Whispers. This extraordinary artist has graced the concert halls of Tokyo and Osaka, Japan, Venice, Italy, and many more venues.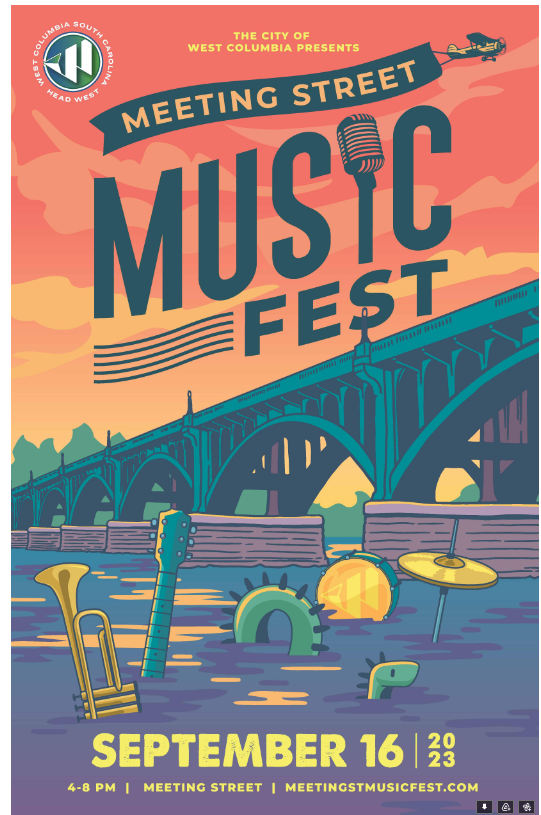 Mayor Tem Miles said, "I am excited for the first Meeting Street Music Fest. For decades, West Columbia has been home to a wonderful live music scene. I am so proud that this festival will expand the heritage of live music in our city that has been created by New Brookland Tavern, Bill's Pickin' Parlor, Chayz Lounge, and Savage Craft Ale Works."
"The Meeting Street Music Fest is a testament to our community's vibrant spirit and dedication to delivering exceptional experiences," said Councilman Joseph Dickey. "Excitement surrounding this event has been high and I am encouraging everyone to join us for this momentous occasion to celebrate the universal language of music."
Chaye Alexander, Meeting Street Business Owner of Chayz Lounge and event planning committee member, stated, "I am thrilled about the launch of the Meeting Street Music Fest! What's even more exciting is that Chayz Lounge is situated in the heart of what is sure to be a memorable event that will bring music lovers together and have them dancing in the street. I have no doubt that the Meeting Street Music Fest will leave a lasting impression on every attendee."
This one-of-a-kind music festival promises to be an unparalleled experience that will leave attendees coming back year after year. Mark your calendars for Saturday, September 16, 2023, from 4 – 8 PM, and prepare for an evening of sensational performances, great company, cold drinks, and delicious bites.
Stay tuned for further updates on the event website www.meetingstreetmusicfest.com and follow the event on Facebook at https://www.facebook.com/events/6550353108365188/. For information about becoming a vendor, email [email protected].
More on the Music:
Meli'sa Morgan: http://www.melisamorgan1.com/
Turnstiles – The Ultimate Tribute to the Music of Billy Joel: https://thebillyjoeltribute.com/
The Reggie Sullivan Band: https://www.facebook.com/TheReggieSullivanBand/