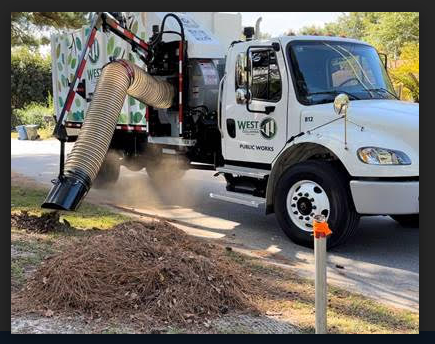 City of West Columbia Sanitation Keeping Streets Cleaner with New Equipment
October 14, 2022
|
|
Comments Off

on City of West Columbia Sanitation Keeping Streets Cleaner with New Equipment
|
NEWS
Streets in the City of West Columbia are cleaner due to the new equipment rolling out in the Public Works Department. A street sweeper, switch-and-go truck, and leaf truck were purchased to help sanitation more efficiently complete routes and keep city streets clean.
The street sweeper and crews are systematically moving through the city streets removing sand, dirt, and debris from the roadway making it safer for drivers, keeping the debris from the storm drains, and beautifying the areas. The new switch-and-go truck, which assists employees in more efficiently picking up yard waste, is now in service. The new leaf truck has also arrived and is already a huge asset to the department, making it more efficient to pick up leaf piles, as it is now leaf season.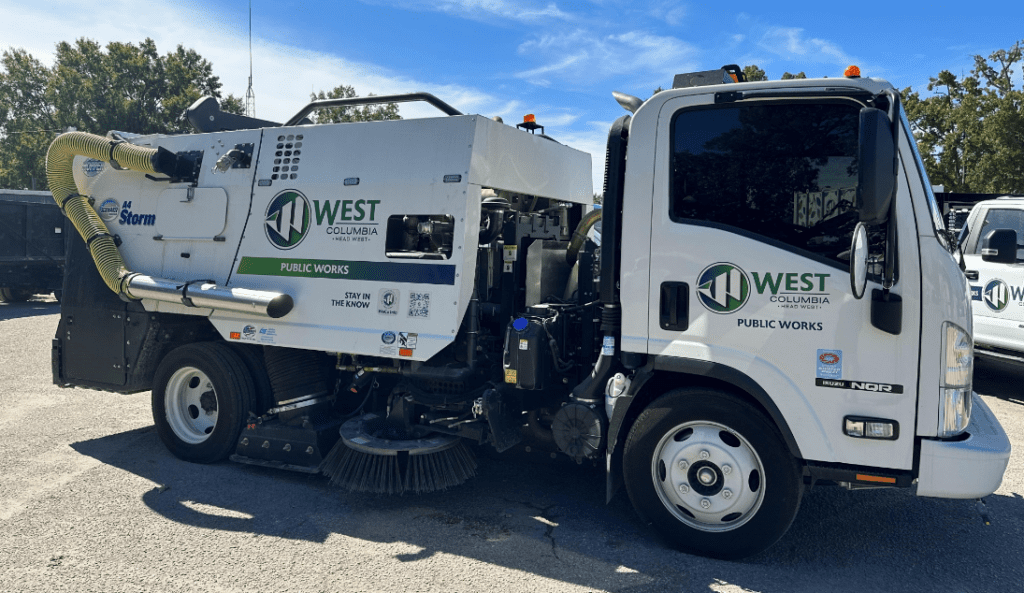 Mayor Tem Miles, "I am very excited for the Sanitation Department to receive this much-needed equipment. It will help them address the issues that have caused delays in our service over the last several months."
"Our Sanitation Department's new equipment is coming in allowing our employees to do their job duties more effectively and efficiently," said Mayor Pro-Tem Trevor Bedell.
Yard Debris Placement Best Practice Information
– Place leaf piles separate from other yard waste and debris
– Do not place rocks, bricks, stumps, wood, sticks, sports equipment, etc. in the pile with the leaves
– Place leaf piles away from roll carts and mailboxes
– Place pumpkins, clothing, and other miscellaneous items in the green roll carts
Funding for the street sweeper and the leaf truck was part of the emergency funding allocated in the 2021-2022 fiscal year budget for vehicles and equipment due to supply chain issues, the pandemic, and other economic factors. The switch-and-go truck was a planned purchase implemented in the 2022-2023 fiscal year budget.