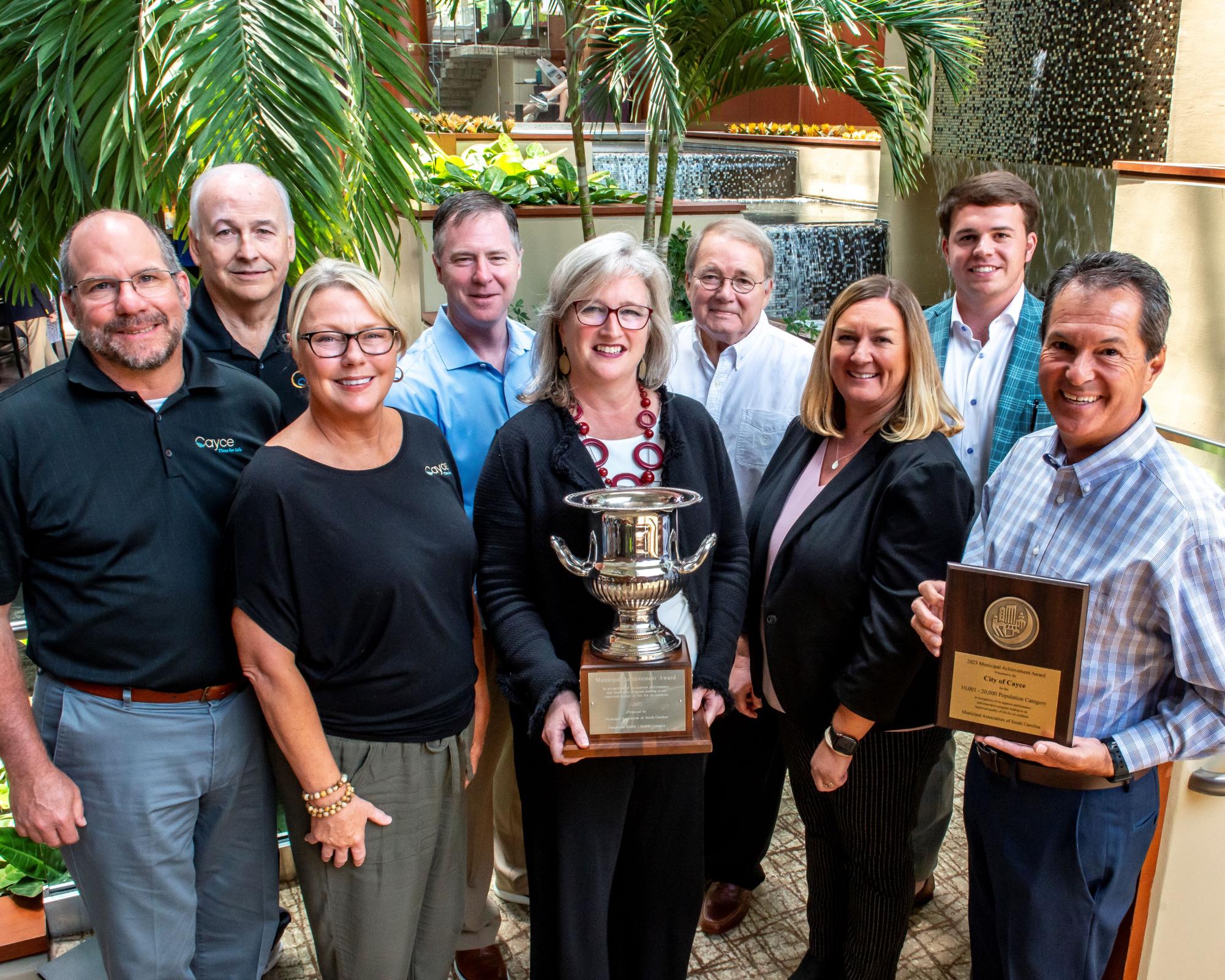 Cayce's River Arts District Selected for Statewide Achievement Award
August 22, 2023
|
|
Comments Off on Cayce's River Arts District Selected for Statewide Achievement Award
|
NEWS, Social Media
From the City of Cayce- At the Municipal Association of South Carolina's 2023 Annual Meeting in July, the City of Cayce received the Annual Achievement Award for the development in the City's Cayce River Arts District.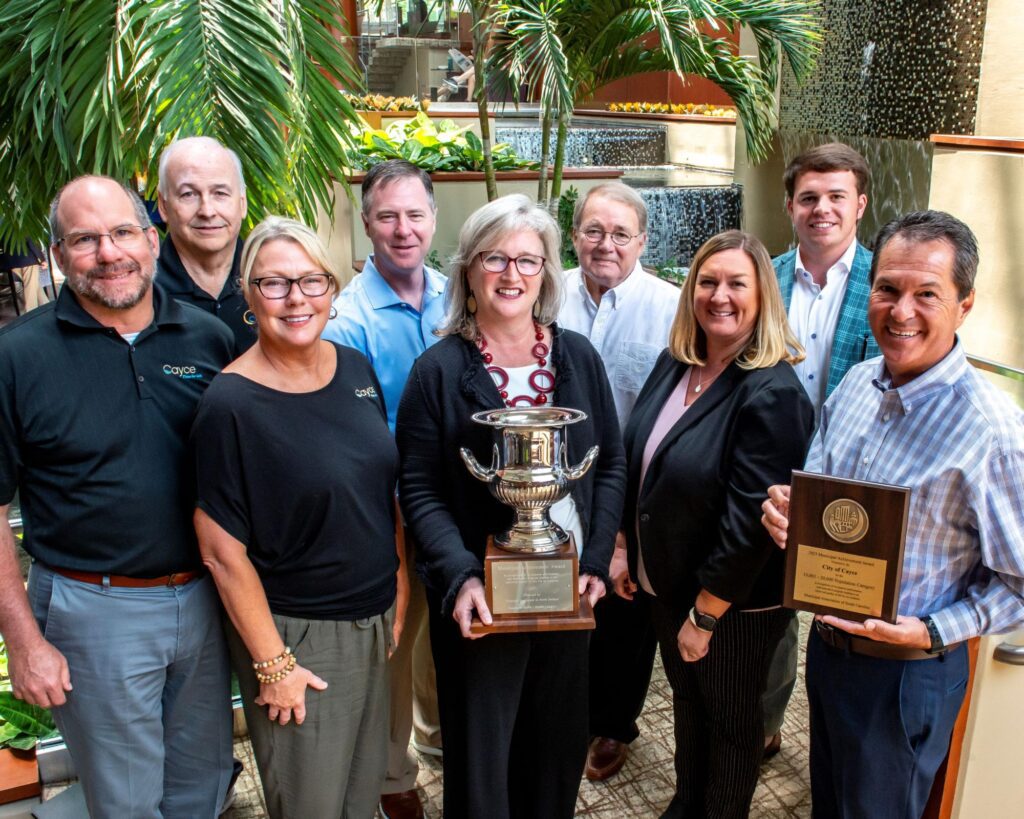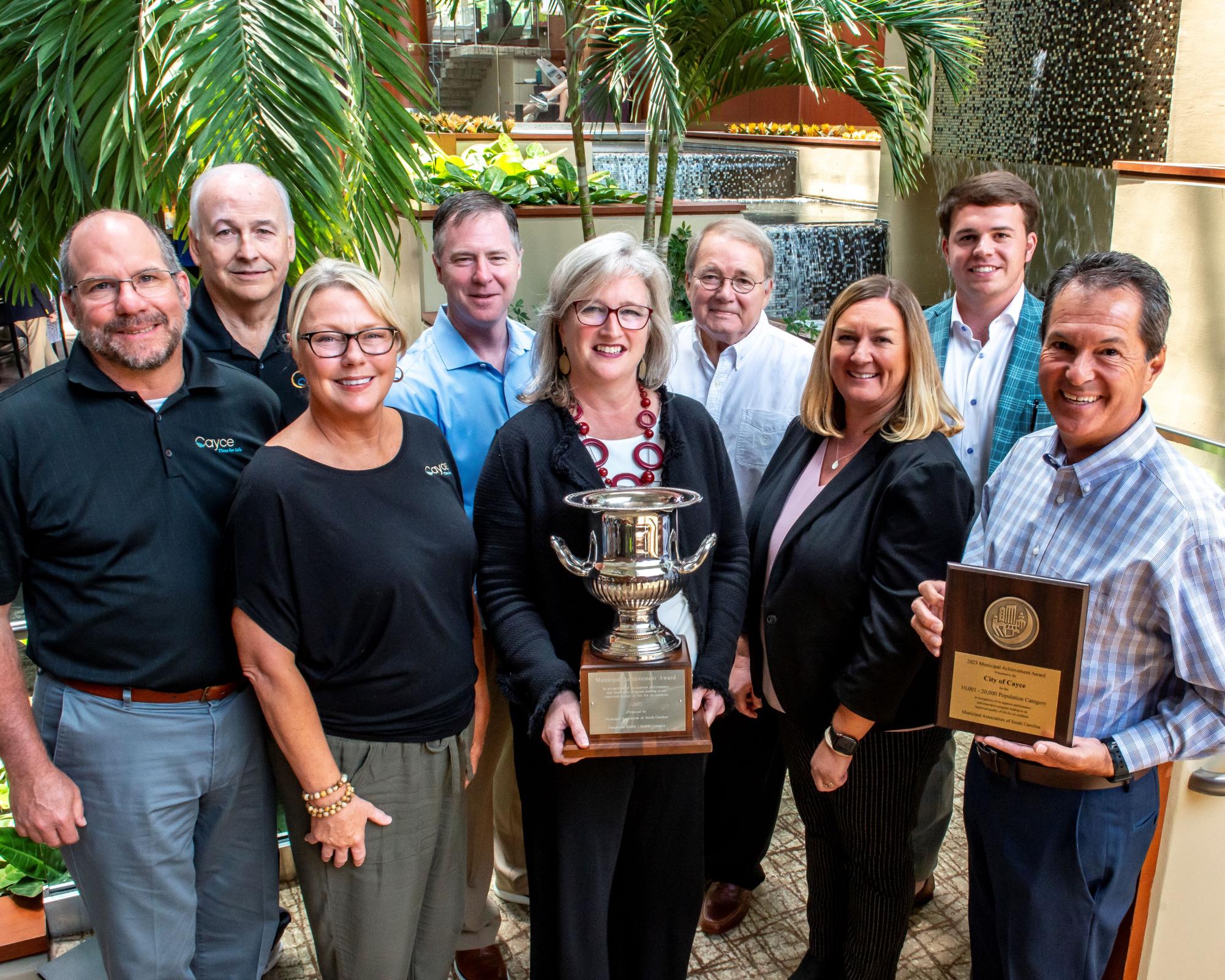 Cayce's Mayor, members of the Cayce City Council, and Cayce staff attended the Annual Meeting to receive the prestigious award for innovative efforts in local government.  Twenty-six cities and towns submitted projects and initiatives for consideration in the annual awards.
The redevelopment effort included strategic public art installations such as murals, sculptures, a city-owned Art Lot with a stage, and window wraps to help people see what the district could become. In 2017 Cayce celebrated the rebranding of the City and the redevelopment of the City's original "Main Street" with the inaugural  Soiree on State – the Party in the Street. The City's premiere Spring event, now boasting more than 3,000 attendees annually, helped serve as the catalyst for new businesses opening in spaces that previously stood vacant.
The City of Cayce Achievement Award Video
The City of Cayce also got creative in how the various innovations in the River Art District were funded. Grants were secured for the creation of the Art Lot, a brand identity created by a local business owner, the cost of some of the art installations, as well as decorative storm drains, artistic benches, wayfinding signage and bike racks.
"All the art we have added into the City is important. It helps bring energy and draws people in, but it's really about business. The work we have done through grants to revitalize the original heart of our City is about bringing more small businesses, more jobs for our citizens and more choices for eating and shopping. Art as an economic development engine is powerful and we have used that beautiful tool to the benefit of our City and our citizens." Says Mayor Partin. Mayor Partin was invited in 2015 to participate in the prestigious Mayors Institute for City Design (MICD) where she brought back the concepts that have created the Cayce River Arts District. She then was the first Mayor in the country to be invited to participate in MICD 2.0 to further the work that continues to bring small businesses to Cayce.
"After its first seven years, this ongoing project has led to increased commercial activity, property values and safety for the residents of Cayce," said Todd Glover, Executive Director for the Municipal Association of SC.