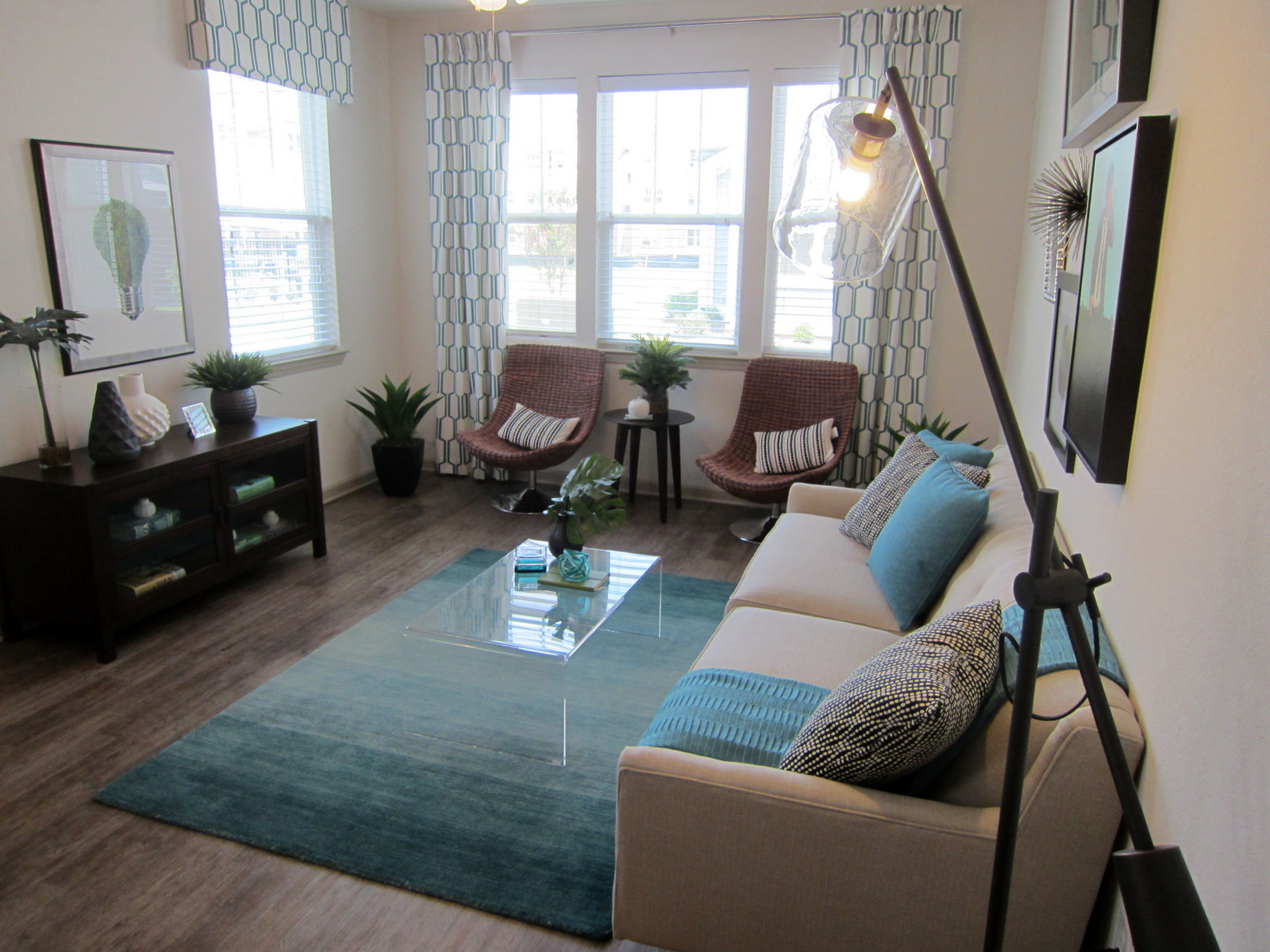 Cayce's Otarre Pointe already close to half-filled
July 29, 2015
|
|
Comments Off

on Cayce's Otarre Pointe already close to half-filled
|
NEWS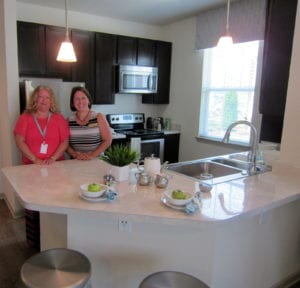 The ribbon-cutting at Otaree Pointe Apartments drew a large crowd, Wednesday.
"I was very pleasantly surprised at the turnout," said Kelly Patterson, Otarre Pointe's director of property management.
Some who came, like Stephanie Boatwright and C.R. Hall, principal of Busbee Middle School, just wanted to get a look at the upper-scale apartments. Busbee is just across the street from Otarre Pointe.
Bob Rohdie is the president of the Rohdie Group and an investor in the eventual 299-unit, resort-style development off of 12th Street Extension in Cayce. He said the architecture of the complex is appealing and has been a successful design in other places. The two-story apartments have direct access and lots of natural light.
So far, 80 of the one-to-three bedroom apartments are occupied, and 135 have been leased, said Patterson.
She said the leasing plan, and construction, are ahead of schedule. Construction of all 299 units should be finished between Halloween and Thanksgiving.
Patterson said she thinks the Southern charm, or Charleston look of the buildings, is attractive. She also said Cayce has a sense of community that will attract people who want a less urban area, different from that of Downtown Columbia.
Patterson said in addition to a fitness facility, an Internet cafe and a pool, the complex will include two gas grills, a dog park and large green areas. She said some of the people looking at the apartments do not know that it has such easy access to Riverwalk and the Timmerman Trail.
"They're surprised when they see how close it is," she said.
Rohdie said there are approximately 6,000 people working in the area surrounding the Otarre Pointe Apartments. He identified the workforce at SCANA, Amazon and Nephron Pharmaceuticals as possible occupants. He said of the  potential residents, only 300 are needed to fill the development.
"We're already halfway there. And the first half is the hardest. We're on our way," Rohdie said.
Click on photos to enlarge.