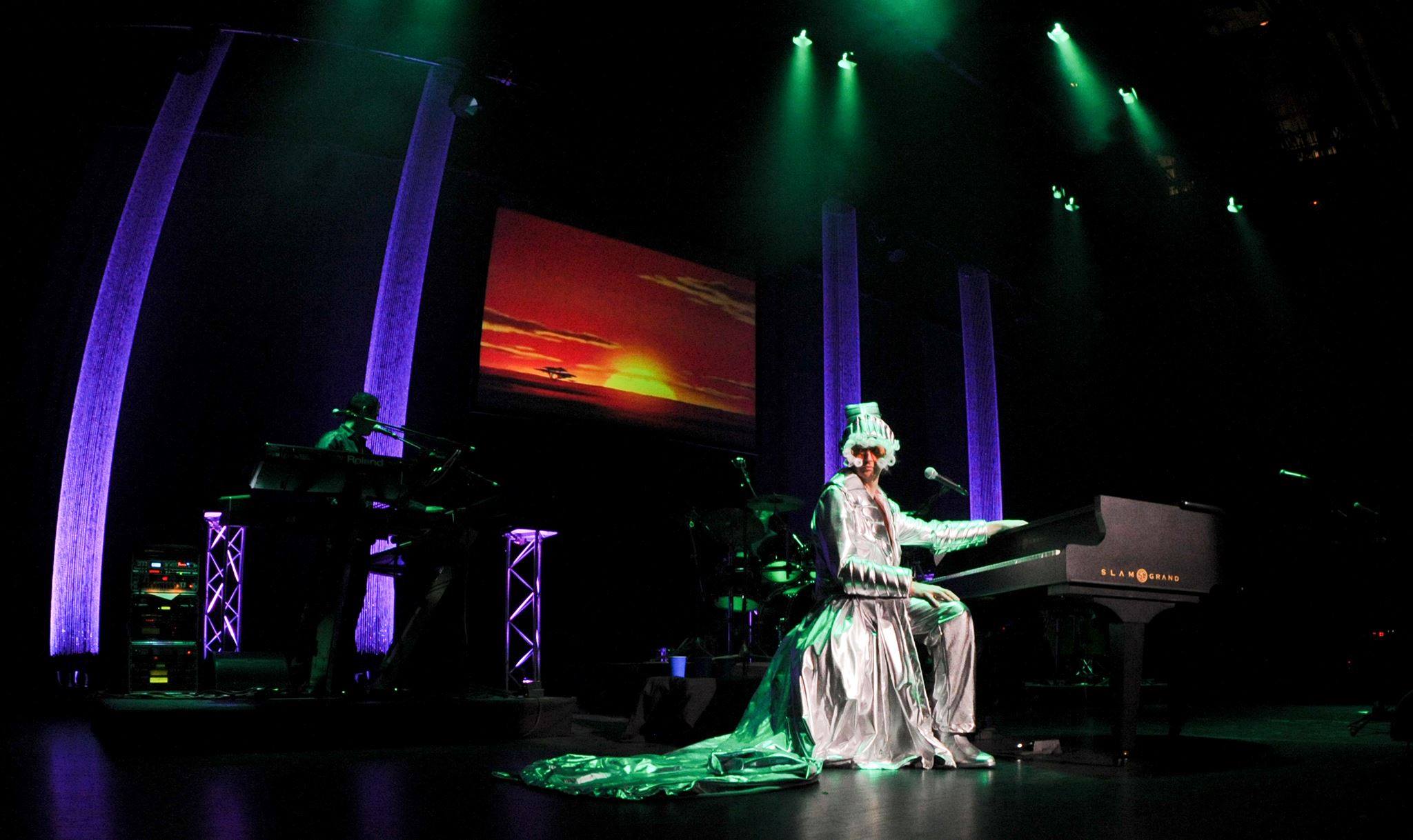 Cayce's Greg Bickley becomes Rocketman, Saturday night
January 13, 2016
|
|
Comments Off

on Cayce's Greg Bickley becomes Rocketman, Saturday night
|
NEWS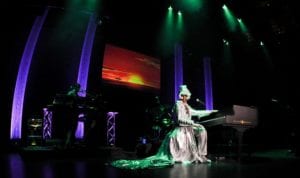 The first time Greg Bickley heard an Elton John song, he did not know who was singing it.
Now he's Rocketman, and performs a full-costumed tribute to Sir Elton John. His next show, that is almost sold out, is at 7:30 p.m. Saturday, at the Koger Center.
"I bought an old album in the bargain bin because it had "Don't Let the Sun Go Down on Me," Bickley said. Bickley said he had heard his father sing that song. But as he looked at the Greatest Hits album, he realized that he loved all the songs on it. He had no idea who sung them.
Since Bickley has learned those songs, from Honky Cat and Empty Garden to Crocodile Rock and Benny and the Jets, he has perfected the sound. His Tokyo Joe Production Co. puts on the show to present them.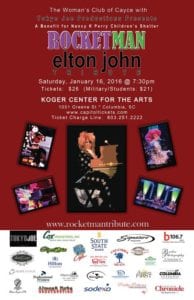 Bickley has been doing the Rocketman performance for six years.
Bickley grew up in Cayce and went to Brookland-Cayce High School and USC. His mother is Dannette Bickley, a fixture at Lexington School District 2. She is one of her son's biggest fans. But he has many, many more. His Rocketman show is so popular, people come from out of town every year to see it. Bickley said he also plays Rocketman at other venues. But his show in Columbia, Saturday is a benefit for the Cayce Woman's Club, with proceeds going to the Nancy K. Perry Children's Shelter.
"The first three years it was at the Newberry Opera House. That had a capacity of 400.," Bickley said. "We moved it to the Koger center where there are 1,400 seats." That venue sells out, too. With four days left to buy tickets for this year, there are less than 150 left.
About the Nancy K Perry Childrens' Shelter:   The shelter has had budget cuts and donations are down. Children arrive at the shelter on a regular basis, and the kids have lost their funds for mental health.  Greg Bickley is the biggest sponsor, promoter, and producer.   He is the entertainment for the night and the children's HERO for life.   
Bio of Tokyo Joe:  Formed in 1996, the band has independently released six CDs and performs an average of 200 shows a year in the Southeast.  They have accumulated an impressive list of band awards that include "Best Rock/Pop Band," "Best CD Release,"and selected as "Best Band" in Savannah, Columbia, Hilton Head, and Beaufort.   One of their CDs, "In This Lifetime," was picked as the "Best CD by a Local Artist" by the Free Times Best of Columbia 2005.   For more information/history, go to: http://www.tokyojoe.net/