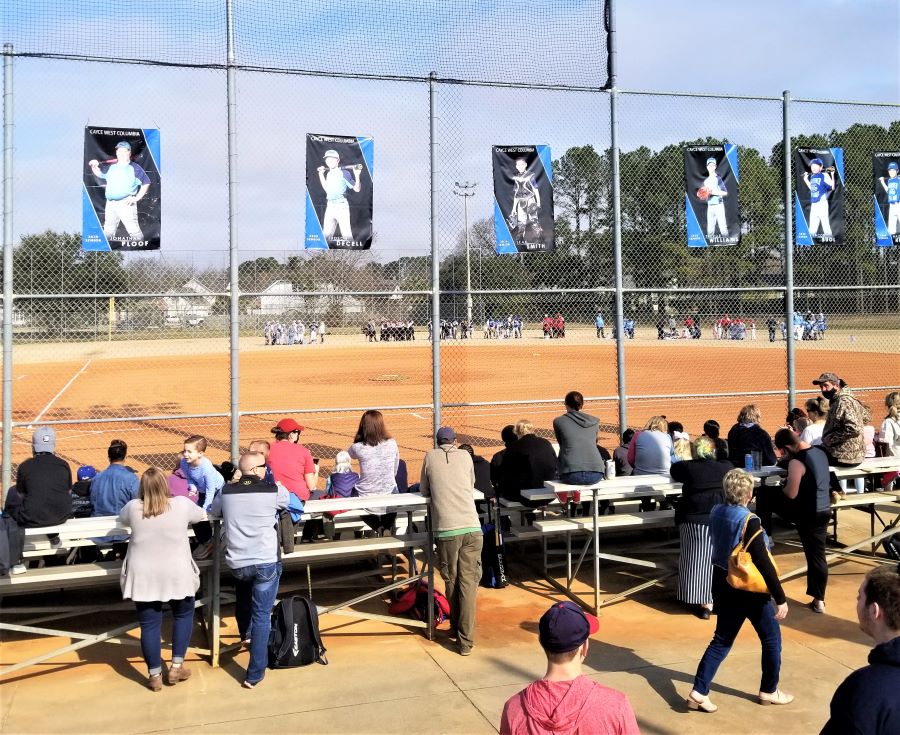 Cayce-West Columbia Youth Baseball opens on a beautiful Saturday morning
February 27, 2021
|
|
Comments Off

on Cayce-West Columbia Youth Baseball opens on a beautiful Saturday morning
|
NEWS
Temperatures were in the 70s and children were outside throwing baseballs and swinging bats, Saturday morning.
Cayce-West Columbia Dixie Youth Baseball held opening ceremonies Saturday (Feb. 27) at Wilson Howard Park, behind Northside Middle School. The league includes Ozone, Coach Pitch, T-Ball, and Rookies.
West Columbia City Councilman Mickey Pringle was on hand. His grandson, Kameron, is a second-grader and plays in the league.
"It's good to see the kids get outside," Pringle said, as the teams lined up on the outfield.