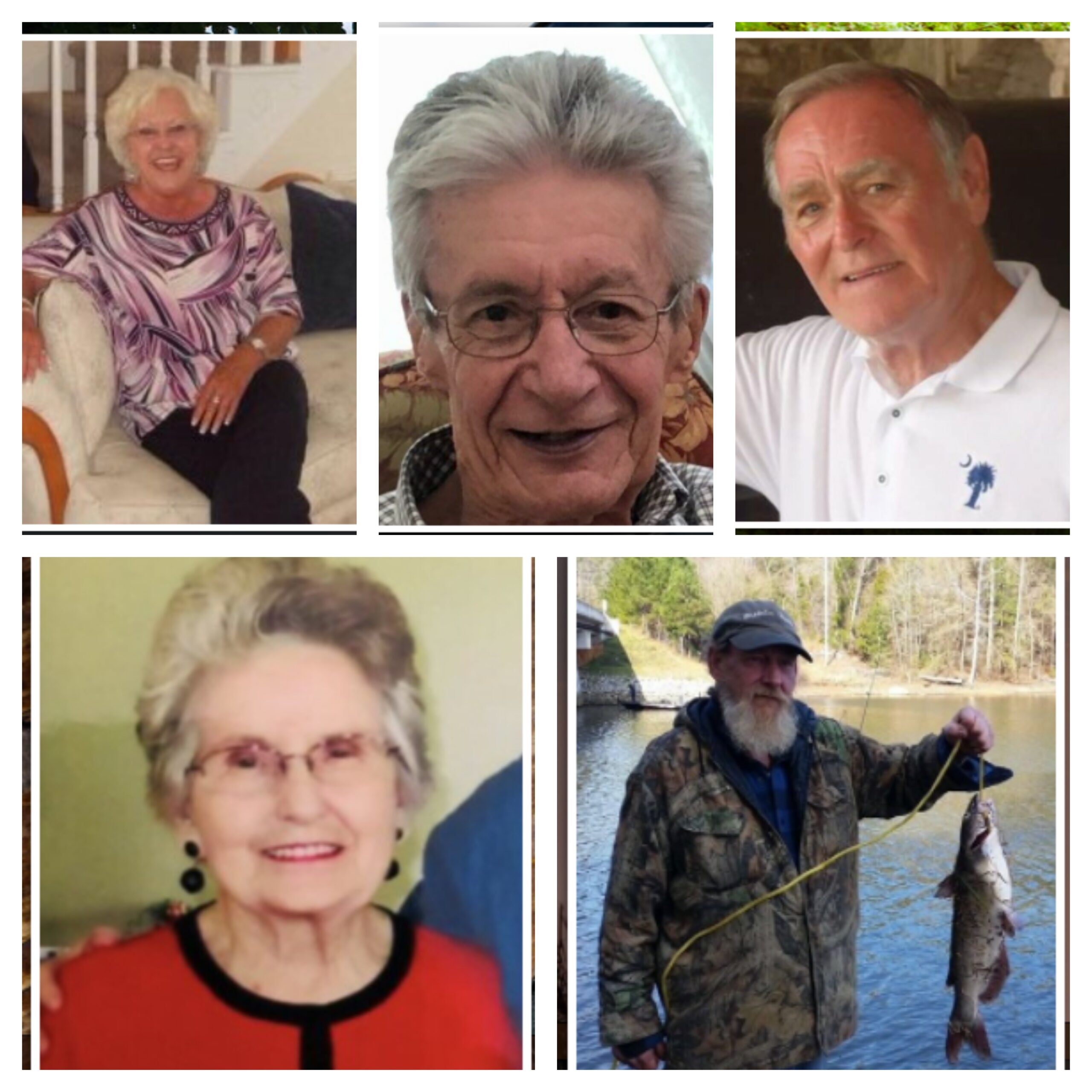 Cayce-West Columbia Obituaries – March 11 through March 17
March 18, 2022
|
|
Comments Off

on Cayce-West Columbia Obituaries – March 11 through March 17
|
NEWS
Obituary of Peggy Yvonne Summers
Peggy Yvonne Summers, 73, of West Columbia, SC, passed away Saturday, March 12, 2022.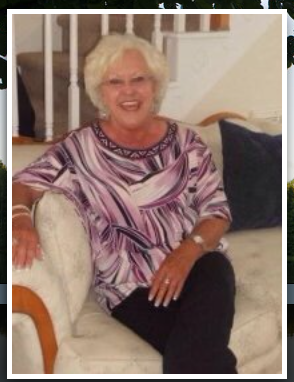 Peggy was born to Johnny and Ivy Lorene Rimer on July 16, 1948, in Blythewood, SC. Peggy was preceded in death by her parents; her beloved husband, David Summers; and six of her seven siblings: Grace Leona Rimer, Morgan "Bim" Rimer, John Henry Rimer, Betty Dougoud, David Michael Rimer, and M. Naomi "Tom" Bryant. Peggy is survived by her sister, Margaret Collier (Jimmy) of Alabama; her children, Lisa Barfield, R. Dwayne Summers (Kristin), Rachel Michele Epperson (Jeremy), David Ray Summers (Charlene) of North Carolina, and Cindy Edwards (Rick). She is also survived by numerous grandchildren and great grandchildren, including Christopher Barfield (Kira) of Ohio, Faith Martin (Will), Amanda Summers, Ivy Grace Epperson, Katherine Epperson, Emily Epperson, Madelyn Barfield, Jonah Barfield, and a brand new, much anticipated great grandson.
Peggy loved, and was well loved by, her devoted family who cared for her around the clock until the very end. She will be remembered for her good humor and way with words. It was impossible to be around her long without cracking a smile, if not belly laughing. Peggy was completely dedicated for over 50 years to her beloved husband, David. She was fond of her career of 30+ years at the West Columbia Walmart where she made many lifelong friends. Peggy will be deeply missed by all who knew her.
A funeral service for Peggy was held at Thompson Funeral Home, 4720 Augusta Rd, Lexington, SC, at 1:00 P.M. on Thursday, March 17, 2022. The family will receive friends and loved ones at a visitation at Thompson Funeral Home prior to the funeral service from 11:30 A.M. – 1:00 P.M. A graveside burial service will take place at Greenlawn Memorial Park, 845 Leesburg Rd, Columbia, SC, immediately following the funeral service. Pastor David Belton, II, of New Covenant Gospel Tabernacle in Cayce, SC, will be officiating the services.
Special thanks to her cardiologist, Dr. Michael Foster, her primary care provider, Misty Polson, FNP-C, and Heart of Hospice, for their loving care.
Obituary of Richard A Dangerfield
Richard A. "Dick" Dangerfield, 86, passed away peacefully on March 12, 2022. He was at home surrounded by his children and loving wife of 67 years, Frances Boone Dangerfield.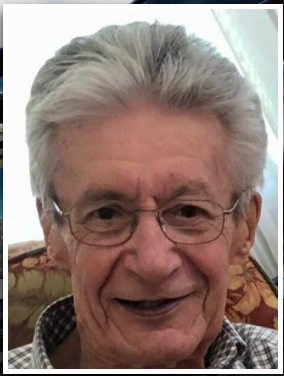 Dick was a fixture in the Cayce-West Columbia area. His two great loves were his family and his shop – Dick's Brake Shop, which he founded with brother, Johnnie. Dick's Brake Shop was home to many racecars – all Ford's – that Dick and Johnnie drove at the Columbia Speedway. The Dangerfield brothers were often the weekly winners racing the #718 Ford.
The "Shop" provided services to many trucking companies and to anyone who had something with wheels. It was not uncommon to see the neighborhood kids bring their bikes, motorcycles, go-carts or lawn movers down to the "shop" for Mr. Dick to fix. The "Shop" was also the place that on many Friday nights, friends and family would gather for a fish fry and to spend time together as a family which was one of the most important things to Dick.
Dick's greatest joy was his wife and family. Dick and Frances welcomed many cherished family members and friends into their home offering a hot meal or a wise word of advice. Married to Frances, his high school sweetheart, they became parents to Randy (Becky), Danny "Cookie" and Rosie (Gayle Aycock) who brought them all the joys and challenges a parent could want. The grandkids, Lauren, Corey and Lindsey, were an incredible source of pride and joy for Dick and some of his greatest smiles came from seeing his "pun'kins". He was blessed with six beautiful great grandchildren: Kelsie and Kane Walrath; Piper and Wilder Dangerfield; and Annabelle and Amelia Speake, who were the lights of "papa's" life. He always greeted them with a smile, a laugh and a great big hug.
Dick was predeceased by his parents, John Ansel and Rosella Dykes Dangerfield and brother John P. Dangerfield.
Graveside services were held on Tuesday, March 15, 2022 at noon at Woodridge Memorial Park. Visitation will be held one hour prior at 11:00am, at Woodridge Funeral Home.
In lieu of flowers, memorials may be made to a charity of one's choice.
Obituary of William Eugene Raubenstrauch
William Eugene Raubenstrauch ,76 of West Columbia, South Carolina passed away March 15, 2022 at Lexington Medical Center West Columbia, South Carolina. He was born on April 23, 1945 in Columbia, SC.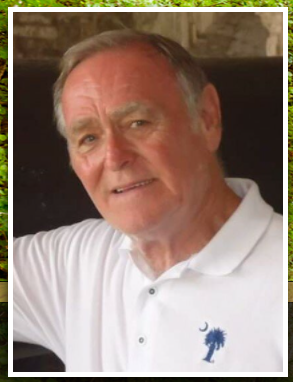 William is survived by his daughter, Delores Jungclaus (Jonathan), grandson, Kyle Moody and great granddaughter, Alyse Moody. He is also survived by his brother, Bobby Raubenstrauch (Maria) and a sister, Cathy Raubenstrauch Davis.
He was preceded in death by his wife, Sara Morris Raubenstrauch
William was retired as a truck driver. He was a former member of The Moose Lodge.
Memorials may be made to The American Heart Association.
Family and friends may sign the online guest book at www.thompsonsfuneral.com
Obituary of Maude Bush Andrews
Maude Bush Andrews, 91, of West Columbia, South Carolina passed into the loving arms of her LORD and Savior on Saturday, March 12, 2022.
Maude was born May 2, 1930 in Johnston, South Carolina. She was one of twelve children born to the late John Bruce Bush and Marie Viola Buddin Bush.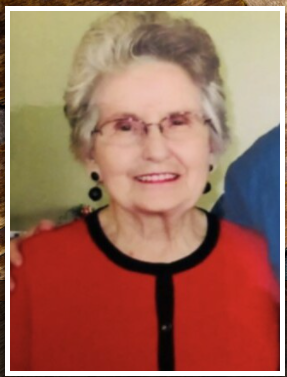 Maude is survived by three children, Donna Andrews Edge (Bruce) of West Columbia, Cindy Andrews Hall of Lexington and Dr. Chet Andrews (Hope) of Lexington; grandchildren, Nell Edge Wallace (Brian), Rebecca Lynn Epps, Trevis Hall (Meg), Drew Hall, Jake Andrews, Jonah Andrews, Faith Andrews, and Josh Andrews; great-grandchildren, Kenzie Wallace, Kara Wallace, Kiley Wallace, Madden Hall, Annie Hall, Finn Hall; siblings, Mary Bush Harris (Richard) and Margaret Bush Canova; and many nieces and nephews. She is predeceased in death by her husband of 41 years, Samuel Homer Andrews; her daughter, Terry Andrews Epps; her parents; siblings, Leon Bush, Watson Bush, Ike Bush, Brunson Bush, Bill Bush, Mozelle Shealy, Daisy Griffith, Alma Gist Cooper, and Grace Hendrix; and brother-in-law, Levy Canova.
Maude was a graduate of Johnston High School and attended Columbia Commercial College. She was strong in her Christian faith and was a long-time member of First Baptist Church of Cayce where she was an active member of the Gleaners Sunday School class. One of the things she enjoyed most was attending the Navy Reunions with her husband Homer. They traveled all over the country keeping up with his Navy buddies. She was also an avid fan of the Atlanta Braves and Carolina Gamecock football. She was an excellent seamstress by trade and also made clothes for her children as they were growing up. Her first love was children and babies. She kept family and friends' children while their parents worked and loved each one as if her own. She adored her children, grandchildren and great grandchildren more than anything.
She was definitely a friend to all who knew her. She was a resident of Opus Post-Acute Rehab nursing facility for 3 years and made so many dear friends there. Everyone always commented on how much they loved her and that she was their favorite. She always had a big smile and a witty comment for everyone. She told everybody that came in her room that she loved them. The staff there, maintenance, housekeeping, nurses and CNA's all came to visit her regularly even if they were not assigned to her.
The family would like to give a special thanks to Pruitt Health Hospice for their support and care of Maude.
A memorial service was held Wednesday, March 16, 2022 at Thompson's Funeral Home, 4720 Augusta Road, Lexington, SC 29073. The family will receive friends at 12:00 and a service will follow at 1:00. Interment to follow in the Celestial Memorial Gardens cemetery.
In lieu of flowers, the family requests that donations to your favorite charity be made in honor of Maude.
Obituary of Dale E. Hall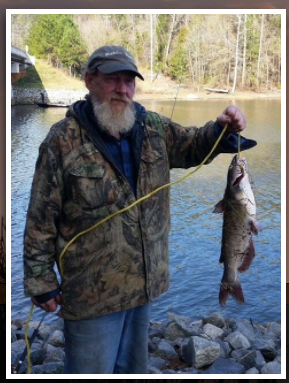 Dale E. Hall, 67, of West Columbia, SC passed away suddenly on Friday, March 11, 2022 at home with family. His most cherished memories were spent fishing, and outdoors with his family. He leaves behind his loving wife, Debby Woodard; his three children, Melanie (Karim), Stephanie (Dobie), Jason (Lisa); his stepson, Jeremy (Stephanie); his five grandchildren, Desmond, Tyrell, Wesley, Elaina, and Peyton; and his sister, Gail Tompkins (Roy). There will be a private family viewing and a memorial service to follow in his hometown of Danbury, CT in the late Spring.