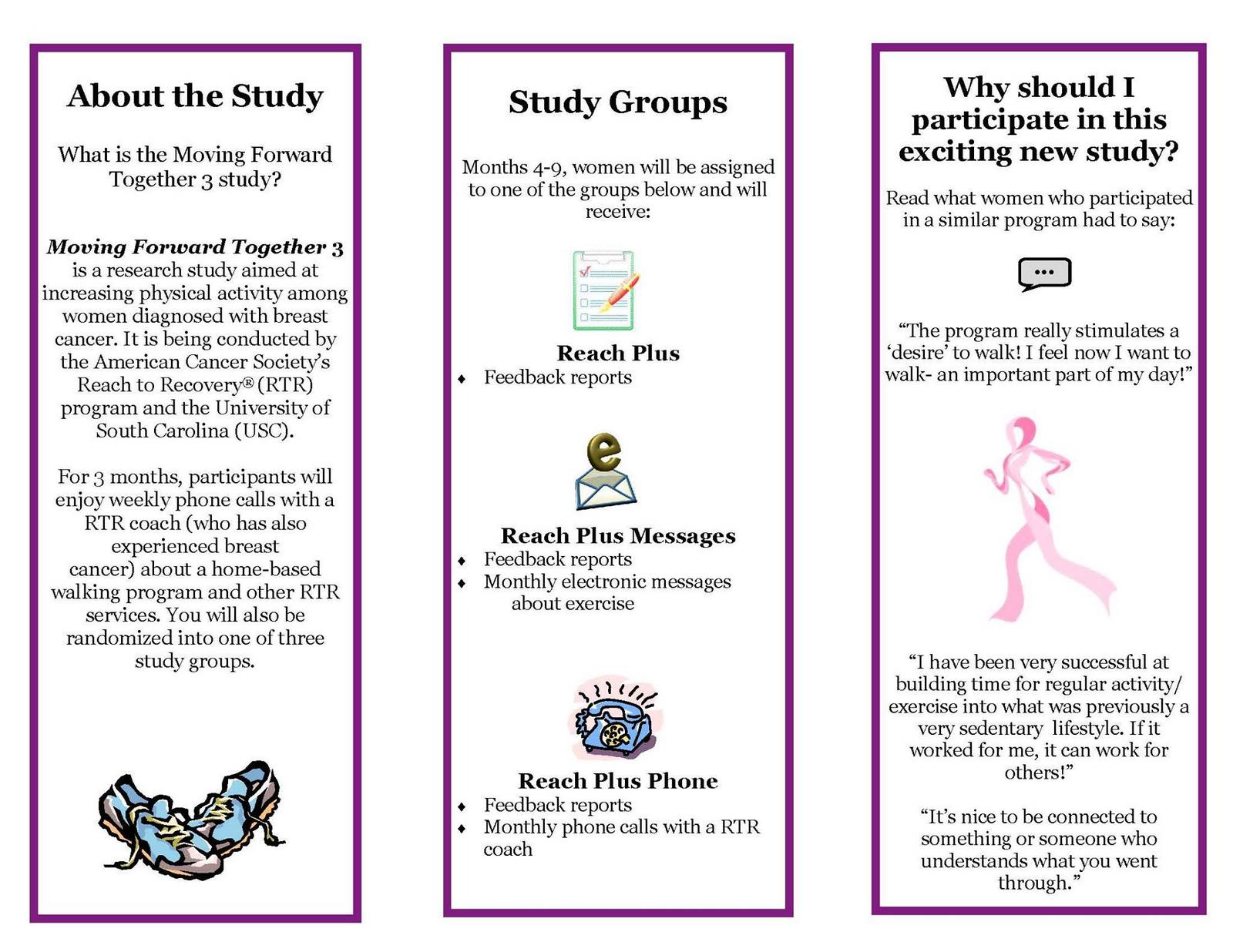 Cayce researcher seeks breast cancer survivors for USC study
April 13, 2016
|
|
Comments Off

on Cayce researcher seeks breast cancer survivors for USC study
|
NEWS
A USC cancer researcher working closet to home.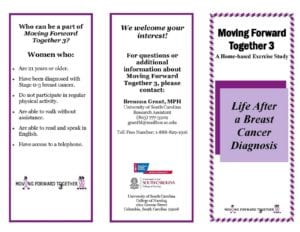 Dara Brown is a Cayce resident and part of a research team at the College of Nursing at the University of South Carolina.
"We are conducting a research study in partnership with the American Cancer Society involving breast cancer survivors becoming more physically active," Brown said.
Brown said the study is the first one done in the South. And includes physical activity programs that could be as simple as a home-based walking program.
"Exercise has been shown to improve people's physical functioning, their mood, their sense of vigor, and it helps them recover from some of the effects of the treatment," said Bernardine Pinto, a professor and associate dean for research in the USC College of Nursing. "Research has also suggested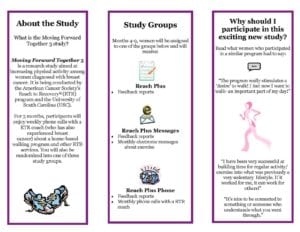 that exercise may help improve survival of cancer survivors."
Brown has included an informational brochure, left. It helps answers questions about the study.