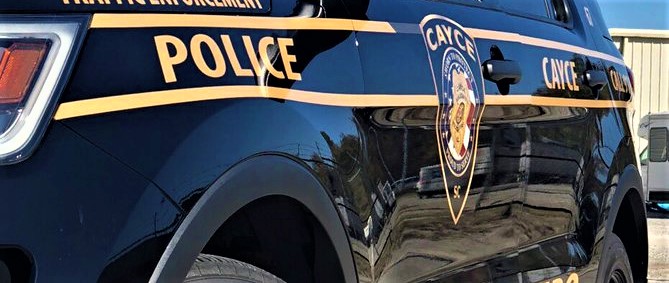 Cayce Police make arrests in gang-related shooting incidents
September 15, 2022
|
|
Comments Off

on Cayce Police make arrests in gang-related shooting incidents
|
NEWS
On September 5, at 1:25 AM, Cayce Police officers responded to reports of a shooting at The Retreat, a community located at 1929 Bluff Road. When officers arrived on the scene, they were directed to a specific unit where they found a juvenile victim that had been shot multiple times. At this time,  the victim is still in a local hospital recovering.  During the course of the investigation, information and evidence was gathered that lead to the arrest of Dominic Bryce Muller on Wednesday. Muller has been booked into the Alvin S. Glenn Detention Center in Richland County. He is being charged with Assault & Battery in the 1st Degree and Possession of a Weapon During a Violent Crime. The motive for the shooting is believed to be gang-related. 
Incident Number 2:
On September 5, at 11:10 AM, a woman entered the Cayce Police Department to report that her son, a juvenile, had shots fired at him on Wilkinson Street in Cayce a few moments before. The juvenile was not injured in this incident. The juvenile victim provided officers with a description of the suspected shooter and the suspect's vehicle.  The Cayce Police Department continues to pursue leads into this incident and asks the public to continue to report tips to Crimestoppers at 1-888-CrimeSC or the Crimestoppers P3 Tips App.
Incident Number 3:
As officers were investigating incident 2, they were dispatched to a nearby residence, 1900 Dunbar Road, with reports of shots fired. An argument had taken place between two juveniles that led to one of them, the suspect, shooting at one another. One of the suspects, a juvenile, was arrested on Tuesday, and was charged with Attempted Murder and Possession of a Weapon During a Violent Crime and is being held at the Department of Juvenile Justice.  The motive for the shooting is believed to be gang-related. 
"In the last two days, our Cayce Police Officers have taken two dangerous criminals off of our streets, our neighborhoods and away from our families. Our Department has vigorously pursued leads, tips and the evidence in all three of these cases and will continue to pursue and arrest anyone who would prey on our City," state Cayce Police Chief, Chris Cowan.