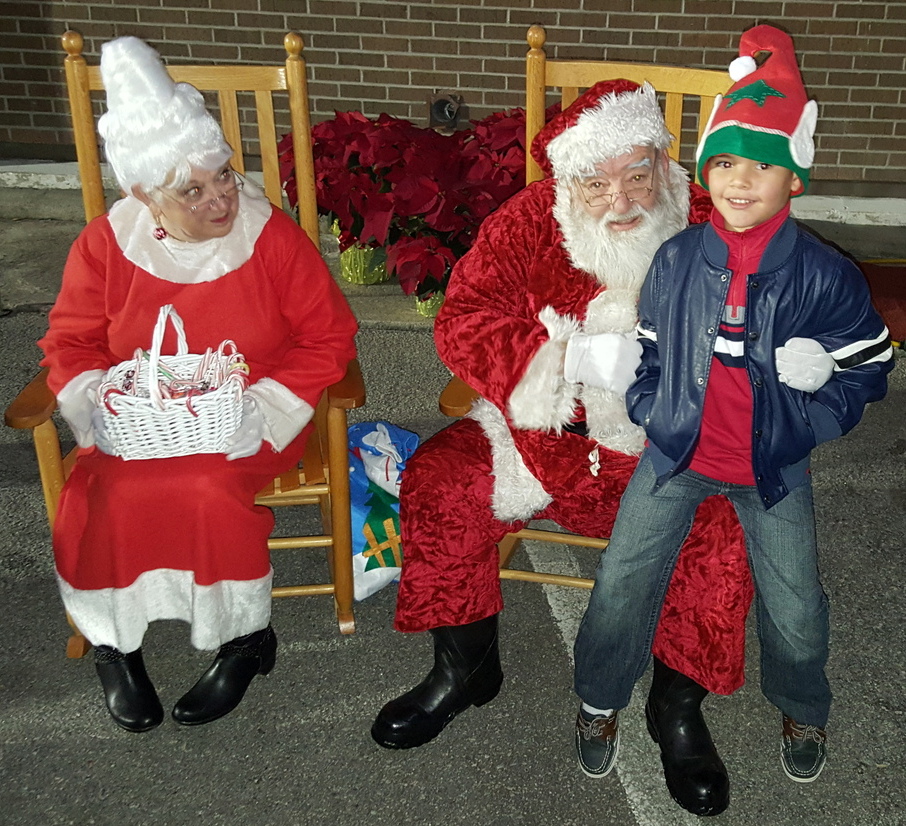 Cayce kicks off Christmas season with tree lighting
December 4, 2015
|
|
Comments Off

on Cayce kicks off Christmas season with tree lighting
|
NEWS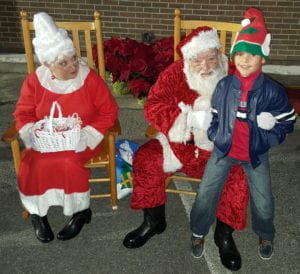 Truckloads of food were collected, Thursday, for God's Helping Hands by the Woman's Club of Cayce. The food was dropped off at the thirteenth annual  Cayce Cares Tree Lighting ceremony  that the Woman's Club of Cayce sponsors. Non-perishable food items solicited by the club  will help feed those who struggle through the Christmas season. It's year 38 for the Cayce Tree Lighting.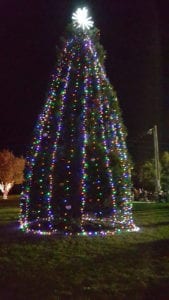 Ann Malpass, Chairwoman of the Woman's Club, said about $1,000 was collected too through the sale of "lights-in-memory" for the Cayce Christmas Tree.
The Busbee Chorus and the Taylor School Chorus sang. The Brookland-Cayce High School Band played "We Wish You A Merry Christmas."
Cayce Mayor Elise Partin and Rev. Dow Welsh of Holland Avenue Baptist Church, spoke. J.R. Berry of WLTX-TV and Dr. Bill James of Lexington School District 2 attended, too.  Santa and Mrs. Claus received a long line of children after the ceremony.