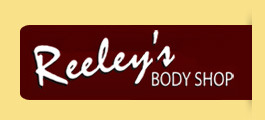 Cayce gets $30,000 to repair storm-damaged Riverwalk
August 13, 2015
|
|
Comments Off

on Cayce gets $30,000 to repair storm-damaged Riverwalk
|
NEWS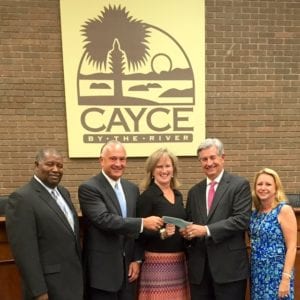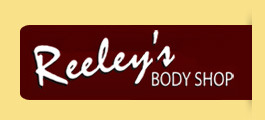 Cayce's state Rep. Kenny Bingham, Mayor Elise Partin, Mayor Pro Tem Skip Jenkins and Councilwoman Tara Almond, met Tuesday and state Sen. Nikki Setzler gave the City of Cayce a $30,000 check  for repairs to the Cayce Riverwalk.
The City applied for the funds after the June 10, storms that caused extensive damage to Phase II of the Cayce Riverwalk. The $30,000 was recently allocated as a special grant from the Department of Parks, Recreation and Tourism.
Sen. Nikki Setzler stated, "The damage to the Riverwalk could not have been anticipated. I am thrilled that the state was able to help the City of Cayce find a solution to get our Riverwalk back up and running. More than 600,000 people visit the Cayce Riverwalk every year. It is a treasure to the people in Cayce and the entire Midlands area."
"A huge thanks to Senator Nikki Setzler and Representative Kenny Bingham for their effort to help our City find a part of the funding needed for the emergency repairs to the Riverwalk. This funding will help alleviate some of the strain placed on our general fund for the repairs," stated Mayor Elise Partin.