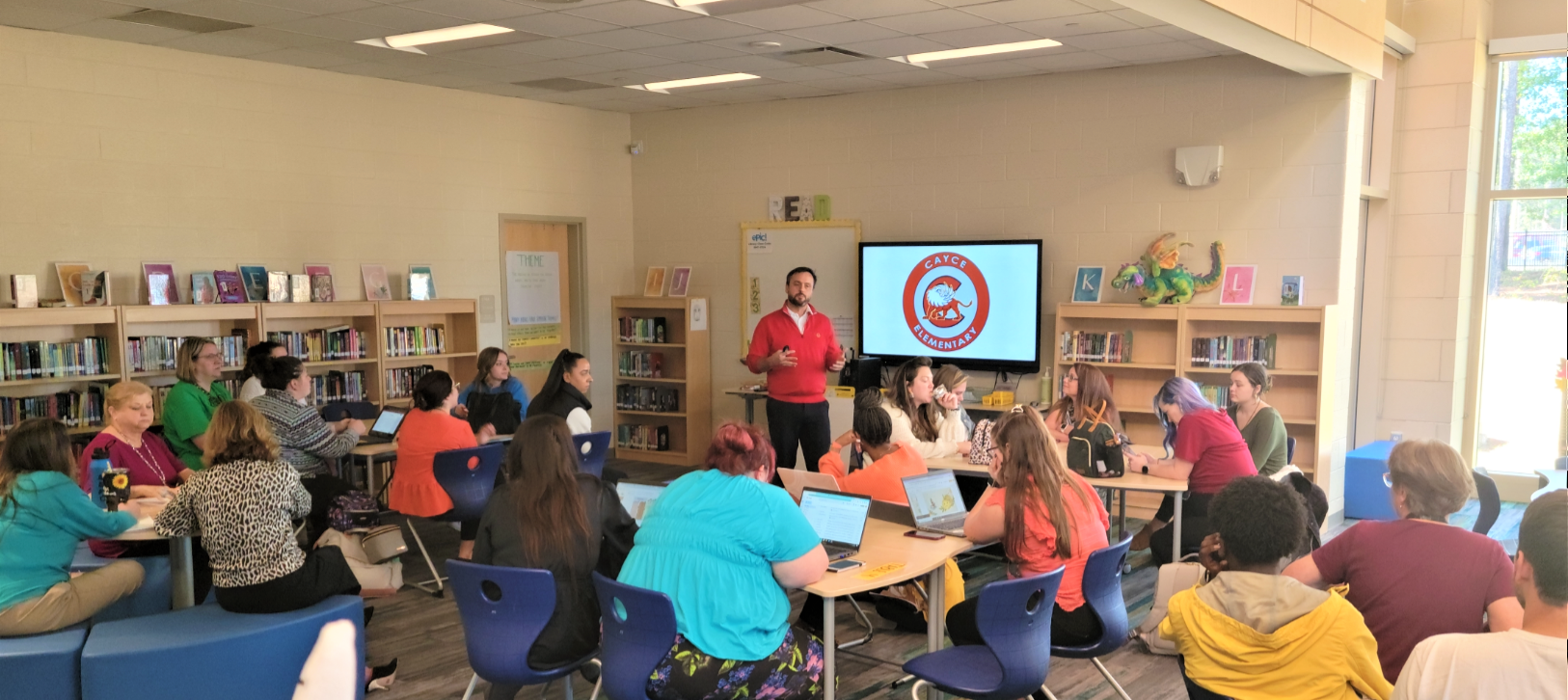 Cayce Elementary sees a sharp improvement in statewide test scores
October 25, 2022
|
|
Comments Off

on Cayce Elementary sees a sharp improvement in statewide test scores
|
NEWS, Social Media
Andrew Drozdak, principal of Cayce Elementary School, delivered some good news, Monday, to a media center full of the school's teachers and Lexington Two Superintendent Dr. Brenda Hafner.
"This year, the Cayce Elementary report card grew by 12 points," Drozdak said. "It was the most growth of any school in the district as well as Cayce Elementary School's highest score ever. I am so proud of our staff."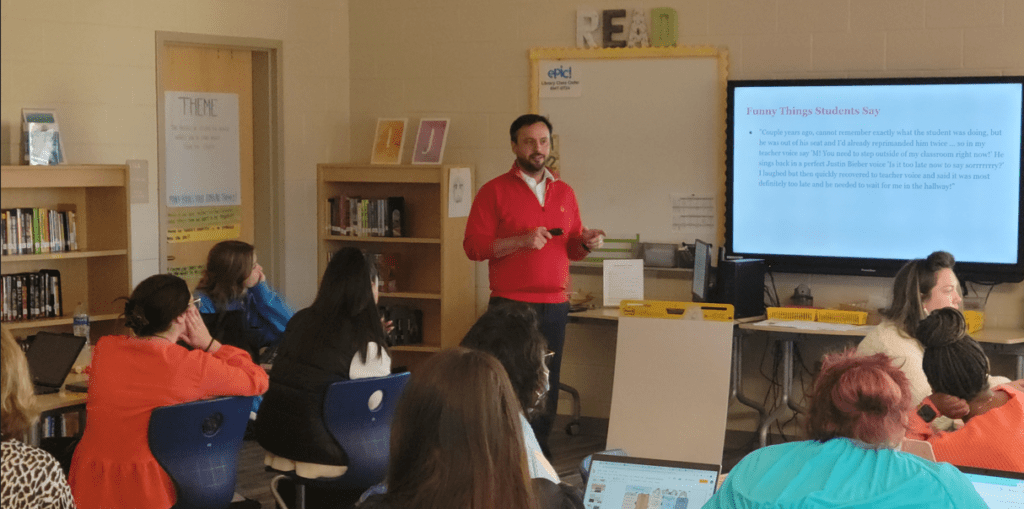 The South Carolina Ready Assessments program is a required statewide assessment in English Language Arts (ELA) and mathematics administered to students in grades 3–8. At Cayce Elementary, there was a 7 percent improvement in the school's ELA score and a 7.4 percent increase in science testing. More than half the school is approaching or above expectations on the SC Ready test. Drozdak explained why the improvement meant so much.
"There was a newspaper article written by The State newspaper in 2019 when Cayce Elementary's report card placed the school last in the district, he said. "It was a very difficult time to work at Cayce for our staff. We, as a staff, committed to getting better and focusing on taking a systematic approach to helping students grow."
To celebrate the jump in scores, Drozdak presented a video produced by music teacher Hannah Cox. It featured scenes of the school's students and teachers with the tune "Don't Stop Believing" as background music.
Drozdak said he would love to have improved overnight, but the climb upward has been one rung at a time. He then passed out small plastic ladders as a reminder to school staff to keep climbing one rung at a time.
"Just grab that next rung," Drozdak said. He then asked teachers to take chances on activities to improve and to focus on activities that have a positive impact. He also challenged them to readjust away from the practices that are not working.