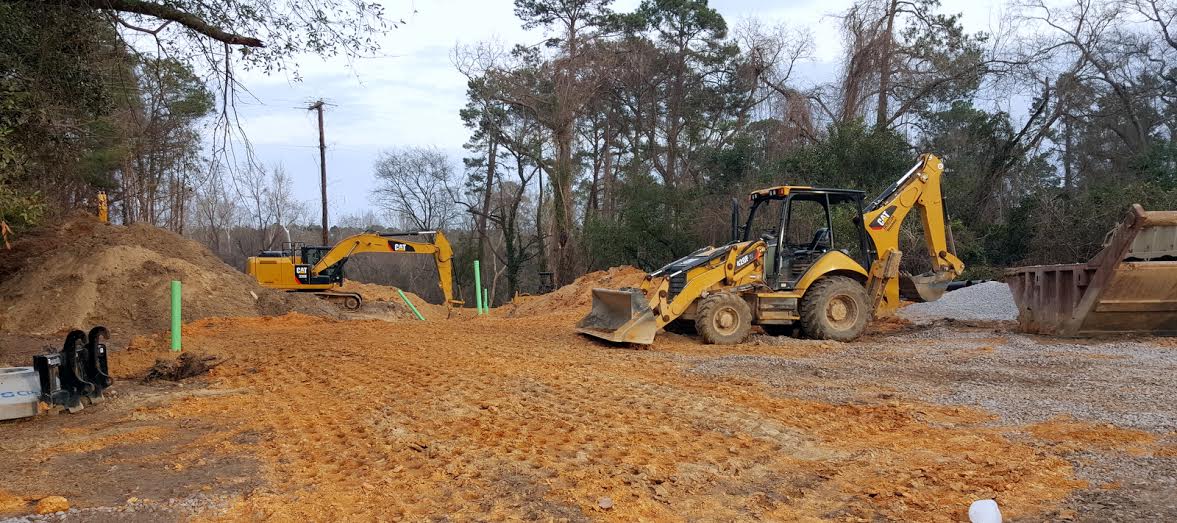 Cayce construction projects progress
March 4, 2016
|
|
Comments Off

on Cayce construction projects progress
|
NEWS
There are new apartments by the river, new single-family homes coming and a new grocery.
Cayce's scenic riverside is the site of the new apartment complex. The name of the complex is the Tremont Apartments. It's no longer One-Eleven.  The complex will include about 230 units on Knox-Abbott Drive, the entrance from Columbia to Cayce,  at the end of the Blossom Street Bridge. The apartments are being built on the site of the old Tremont Inn.
In February of 2015, Cayce City Council voted to rezone almost nine acres of property for the building of 25 new single-family homes near the Congaree River. Site preparation have begun at the end of K Avenue, in Cayce on Axtell Road. There will be Riverwalk access from the new houses.
The new Walmart Neighborhood Grocery is slated to open in the summer. It's at Knox-Abbott and Charleston

Highway. There will be other stores in the strip. A gas station will be on the property, too.
Upgrades to the intersection, with a traffic light, are coming with the Walmart.