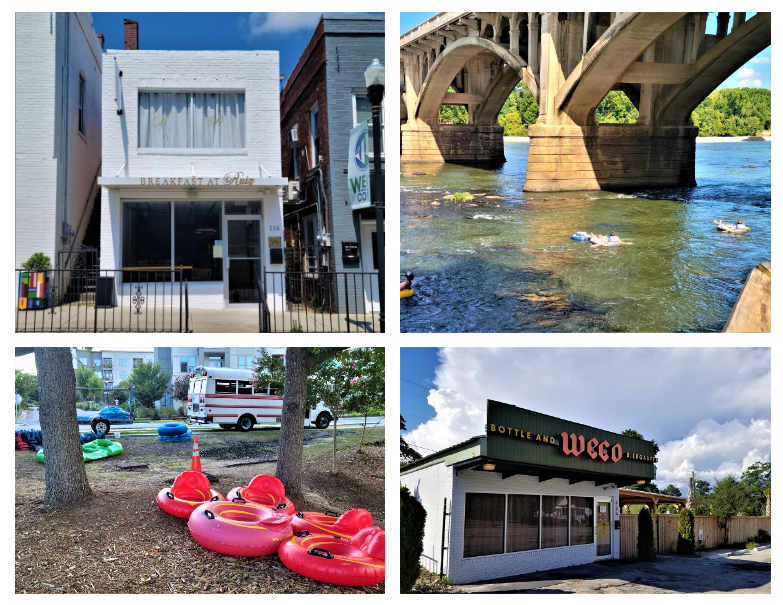 Summer ends soon, but you can still enjoy West Columbia
August 11, 2022
|
|
Comments Off

on Summer ends soon, but you can still enjoy West Columbia
|
NEWS
The first week of August is behind us, but you still have time to enjoy one last blast of summer fun.
"We're putting people in the water seven days a week, and we will be until Labor Day," said Michael Mayo. He owns Palmetto Outdoor, the outfitter that conducts tubing trips on the Congaree River, ending at West Columbia's Riverwalk Park.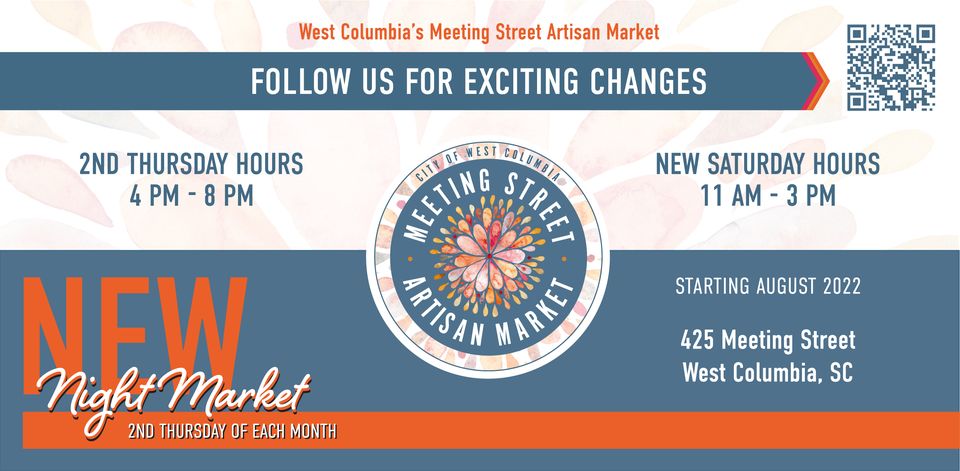 "We've had a record-breaking year so far," Mayo said of the shuttle-included tubing trips that launch on the hour.
Mayo said focused ad campaigns have brought in tubers from Florida, Virginia, and Washington DC.
"We've had a 20 percent increase in volume this year," he said. "And there was a 20 percent increase in 2020 and a 20 percent increase in 2021. We also set an all-time daily record for tubers this year and we had a record-breaking weekend this summer."
Mayo said there has been a steady drumbeat of publicity over the years and that has increased the popularity of tubing on the Congaree. He also said the support of the City of West Columbia has been invaluable to the growth in recreational use of the river.
"The City of West Columbia has offered access to this beautiful and natural asset," Mayo said. "It's a recreational resource in our backyard. The city's effort to emphasize the river and Riverwalk, as a focal point, has given multitudes of people a wonderful venue to enjoy the summer."
Mayo also said the pedestrian river traffic has benefited local businesses, especially in the River District.
"I have people ask me all the time where they can go to get a cold beverage, or a bite to eat, after their tubing experience," he said. "They go to WECO Biergarten, Savage Craft and D's Wings. The Hideout and now Breakfast at Ruiz are other spots to hit. Some have heard about Zesto and we direct them to Triangle City. I'm glad they are staying longer in West Columbia. It's good for everyone."
What else is there to do?
West Columbia's first, 2nd Thursday Meeting Street Artisan Market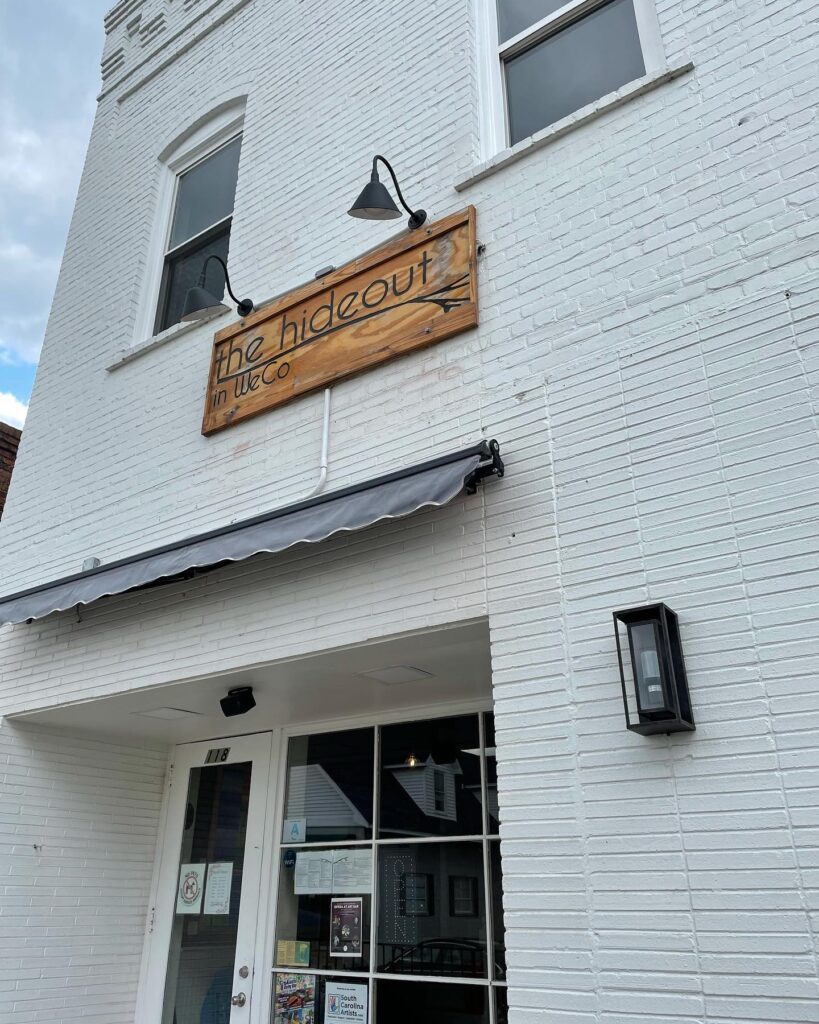 The City of West Columbia's first edition of the new 2nd Thursday Meeting Street Artisan Market began this Thursday, August 11, from 4 PM – 8 PM. In addition to almost 30 vendors, there was face painting by Emerald Artistry and live art demonstrations throughout the year. Bring the family and support local makers.
The Market is under the pavilion at 425 Meeting Street, West Columbia, in the Interactive Art Park, every Saturday, from 11 AM – 3 PM, as well, and includes original arts and crafts from local makers, fresh produce vendors, and locally prepared food. Find out more at: https://westcolumbiasc.gov/meeting-street-artisan-market/
SC State Museum
Just across the river is the SC State Museum. The museum will wrap up its summer laser light show series with a special themed evening Aug. 19. The shows will feature iconic music from the 70s, 80s and 90s.
Guests are invited to dress up and see songs from their favorite artists, including AC/DC, Aerosmith, Beastie Boys, Green Day and many more set to a dazzling display of lasers inside the museum's 55-foot digital dome planetarium. There will be shows at 7 pm, 8:30 pm, and 10 pm.
In addition to the laser light shows, guests will be able to buy food from local food truck, Fleur DeLicious, and buy craft beer, wine, and non-alcoholic beverages.Find out more and buy tickets at scmuseum.org
Riverbanks Zoo
There is a West Columbia entrance to Riverbanks Zoo and Botanical Garden. Li'l Sprouts Splash Zone at Waterfall Junction will be open through Labor Day Weekend, but the Aflac Splash Zone is closed for the season as work continues to install a new and improved surface.
More info at: https://www.riverbanks.org